Virtual Mentor Donna Grzegorek
Donna Grzegorek
Clinical Specialist and Chief Operating Officer - Innovative Dental Professionals
Since earning her degree in dental hygiene from Harper College in 1980, Donna Grzegorek has amassed a number of advanced credentials - including certifications in myofunctional therapy, local anesthesia, nitrous oxide sedation and laser dentistry - and become a well-known and respected name in the dental community.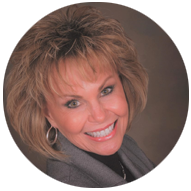 Though she'd planned to attend a university, she discovered Harper produced higher scores on the national boards than other programs - and she was sold.
"I can now say my amazing experience at Harper College was the catalyst that launched a career devoted to lifelong learning and fostered my passion for higher learning," Grzegorek says, "and inspired me to seek excellence in all that I do."
At Harper, Grzegorek was mentored and coached by Professor Kathleen Hock, currently the director of the Dental Hygiene program. Having Hock in her life, she says, was a privilege that kept her interested in the program and realistic about dentistry as a career path.
Grzegorek's passion for her career and her focus on wellness through oral health care has set the stage for numerous honors, including three national industry recognitions: Sunstar America's "Dental Hygiene Award of Distinction," Discus Dental's "Hygienist of the Year," and the American Dental Hygienists' "Hygienist Hero."
Now a Clinical Specialist and Chief Operating Officer of Innovative Dental Professionals in Barrington, Grzegorek has become a key opinion leader in the area of early oral cancer detection.
"The education I received at Harper College afforded me a very broad base of experience to draw from throughout the three decades of my dentistry career," she says. "Thanks to my Harper experience, I have become a passionate member of the dental community."
She is a published author, national speaker, corporate consultant and student mentor, and has volunteered hundreds of hours to advance public awareness about a variety of dental topics. Grzegorek's desire to give back to the community has manifested itself in a number of events, including a successful effort to set a Guinness World Book Record for the "Most Number of People Dental Flossing on a Single Strand of Dental Floss," which involved 250 adolescents on a 1,500-foot piece of dental floss.
"I love what I do," Grzegorek says. "None of this would be possible had it not been for the perspective, direction and encouragement that I received during my tenure at Harper College."


More about Donna Grzegorek
Thank you for your interest in Virtual Mentoring. The registration period for spring 2020 is now closed.