DePaul University Majors and Programs
DePaul University Majors and Programs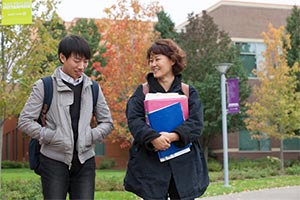 Earn your degree from DePaul University — right here at Harper.
Current Majors and Programs
Communication and Media (BA)
View Degree Pathway for Communication and Media
DePaul University's BA in Communication and Media is designed for students interested in multiple fields of communication.
You will learn fundamental communication and critical thinking skills needed to enter jobs across the public, private and non-profit sectors.
You will take courses from a variety of programs in the College of Communication and School of Cinematic Arts, including: digital cinema, communication and technology, journalism, organizational communications, public relations and advertising.
Business Administration (BAPS)
View Degree Pathway for Business Administration
DePaul University's Bachelor of Arts in Professional Studies (BAPS) with a major in Business Administration program is designed for adult students who aim to advance to leadership or managerial positions in the workforce.
The business administration major offers a practical business curriculum that provides exposure to a variety of functional areas such as: technology, project management, marketing and operations.
Admission Requirements
Admission requirements vary by program
---
Take the first step
Take your first step toward earning a bachelor's degree at the University Center by requesting information. A University Center representative will reach out to review your academic goals and create a customized University Center plan.