Office of Diversity and Inclusion
Office of Diversity and Inclusion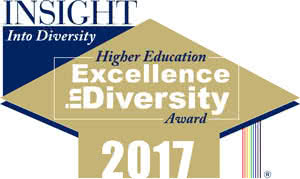 The Office of Diversity and Inclusion is dedicated to serving the needs of our employees and ensuring we are recruiting and retaining employees from diverse backgrounds that have an opportunity to feel included, welcomed, and valued at our institution.
Diversity Statement
Our vision is to enrich our world by educating culturally literate students who recognize the opportunities of and make positive contributions to a global society.
We create a culture of scholarship, integrity and innovation rooted in the diversity of our Harper community.
We inspire our Harper community to believe that there is a transformative impact when people from different world views work together collaboratively.
We partner with our community to demonstrate that it is possible for people of all viewpoints and persuasions to respect and learn from each other.
We are committed to fully engaging the wealth of thought, backgrounds, languages and life experiences of our students, colleagues and community to foster an environment of academic excellence and student success.
Employee Resource Groups
An Employee Resource Group (ERG) is a group of employees, from various employment groups, who assist the college in creating an environment and culture that is welcoming and supportive of all employees but particularly those individuals who are members of historically underrepresented populations.
ERGs are supported by the Office of Diversity and Inclusion at Harper College as a means of improving the recruitment and retention of employees from underrepresented populations. Organizations in higher education and the private sector have a long history of partnering with ERGs as a way to build community and to improve recruitment and retention of diverse talent.
Additional Resources