Office of Diversity, Equity and Inclusion Social Justice Certificate
Social Justice Leadership Certificate Program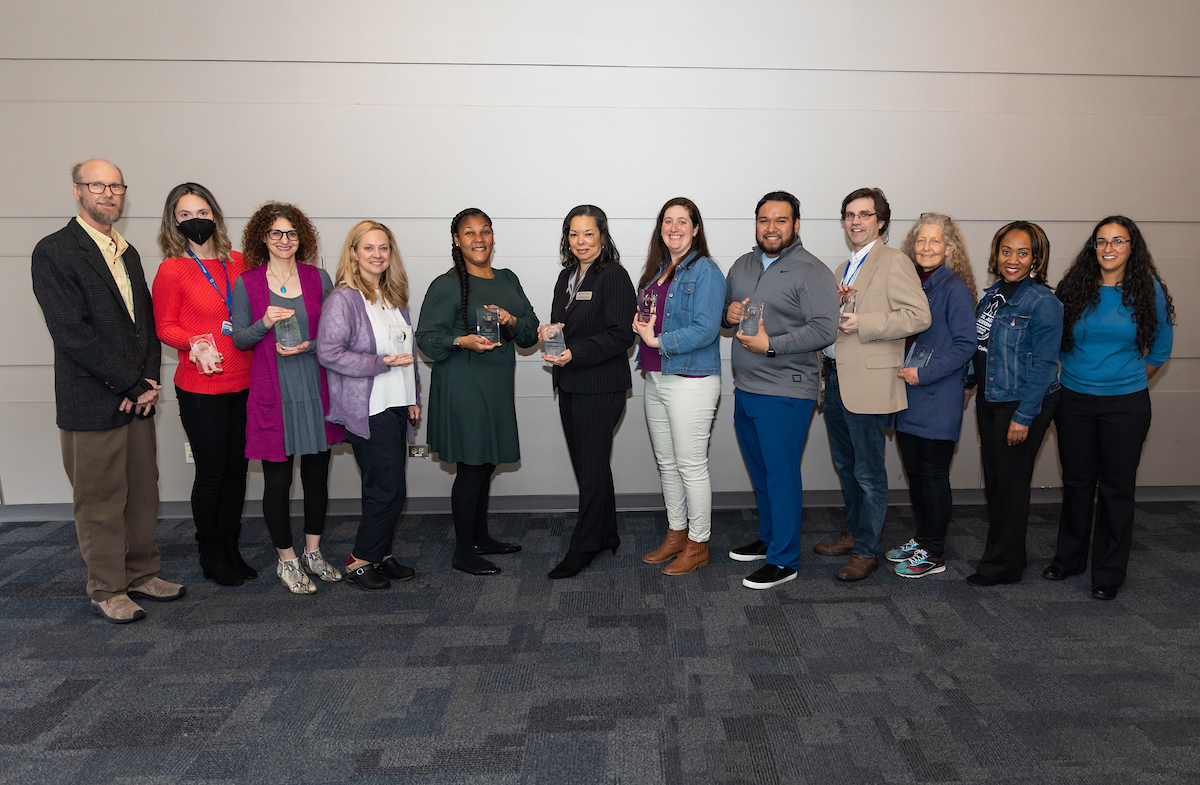 The Office of Diversity, Equity, and Inclusion, and the Office of International Education jointly coordinate this collaborative professional development program for faculty and staff.
The SJLC consists of a year-long, project-based curriculum focusing on social justice theory, the institutional structure and organizational decision-making practices of Harper College. Participants are supported through the project development and implementation phases of the program by a SJLC Peer Coach.
The objectives of the program are to
build skills and capacities in faculty and staff to lead and support initiatives related to diversity and inclusion.

orient the community towards an awareness of social justice in all areas of the college.

implement a social justice lens in supporting student success and employee engagement.

build community and support for employees advancing diversity and inclusion at Harper.
Program Description
The year-long experience falls roughly into two phases. The first half of the program runs from May through December, and focuses on the conceptual and theoretical framework of what social justice is, can be, and might look like at Harper College. Meetings begin in the summer with the goal of building community and trust among the cohort and constructing a foundation of knowledge in the tents of social justice action. In the fall semester, cohort members focus on Harper College as a collection of organizational units comprised of individuals with different roles and experiences. Through summer and fall, the cohort applies the principles of social justice in the conceptualization and formulation of their projects. Each participant (participants may work in pairs or small groups) are expected to develop a project that positively impacts the strategic directions of diversity, equity and inclusion at Harper College. The first phase culminates in a formal presentation of project proposals to the SJLC Advisory board.
The second half of the program runs from January through May, and focuses on the further development and implementation of the cohort projects. The formal SJLC program ends with the submission of a final Action and Evaluation Plan for each project and a celebration of the cohort's journeys. The power of the SJLC experience is that many of the projects grow and bear long after the program. Past projects have included professional development workshops on White Fragility and trauma-informed pedagogy, the development of a Social Justice oriented curriculum, research and advocacy for a childcare facility for Harper College students, and the research on the demand and need for an intercultural space for students.
Application Process and Timeline
Applications open February 20 through March 24, 2023.

Applicants must apply by March 24, 2023. Space is limited.

Now open to full-time, part-time, and adjunct employees.

In person interviews are required for finalists after the College's Spring Break.

Notification will be sent out the week of April 10, 2023.
Click here for the 2023-2024 Application
Program Expectations
Participants are expected to attend and participate fully in all SJLC programs and activities. Each participant will develop a project that positively impacts the strategic directions of diversity, equity and inclusion at Harper College. The commitment extends from May 2023 through May 2024.
This program will provide participants with the following opportunities:
SJLC Orientation: Friday, May 26, 2023
Summer Experience: 2 meetings including guest speakers and group readings. Dates include:

July 14, 2023

July 28, 2023

Social Justice Retreat: September 8, 2023

Monthly meetings of approximately 3 hours for workshops and presentations from September 2023 through April 2024. In September and October, we meet twice a month. Meetings will be on Fridays from 1:00-4:00 PM on the following dates:





September 22, 2023

October 13, 2023

October 27, 2023

Project Presentations: November 13-17, 2023

Project Presentations: December 4-8, 2023

February 2, 2024

March 1, 2024

April 5, 2024
Attend the Diversity, Equity and Inclusion Celebration held in May 2024.
Questions? Contact Nellie Khalil, Associate Professor of Biology/Director of the Office of International Education, 847-925-6197, nkhalil1@harpercollege.edu OR Brittany Barber, Manager of the Cultural Center, 847-925-6358, bb39149@harpercollege.edu
Social Justice Leadership Certification Alumni Members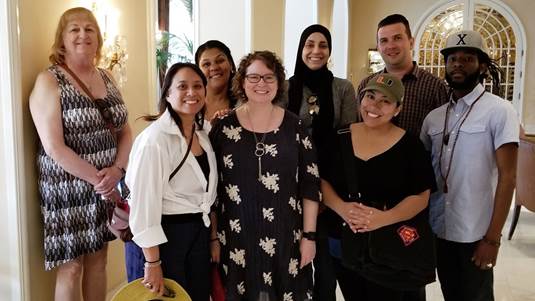 Social Justice Leadership Cohort 2018-2019
Photograph left to right: Carolann Dunn, Pearl Ratunil, Monica Shirley (Diverse Faculty Fellow), Raeghan Graessle, Deena Ata, Joe Scrima, Esmeralda Guerrero-Lopez, Michael Bentley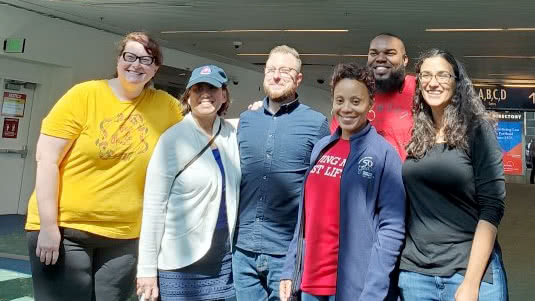 Social Justice Leadership Cohort 2019-2020
Left to right: Samantha Schenk (Institutional Research), Pearl Ratunil (Special Assistant to the President for Diversity, Equity and Inclusion), Andrew Anastasia (English), Tara Gary (Liberal Arts), Aaron Posey (Advising), Nellie Khalil (Biology). Not pictured: Michael Magee (Advising)