Severe Spring Weather Procedures
Severe Spring Weather
Tornado season is traditionally March to June, but tornadoes can happen at any time of the year. It is important to be prepared and know what to do in such an emergency.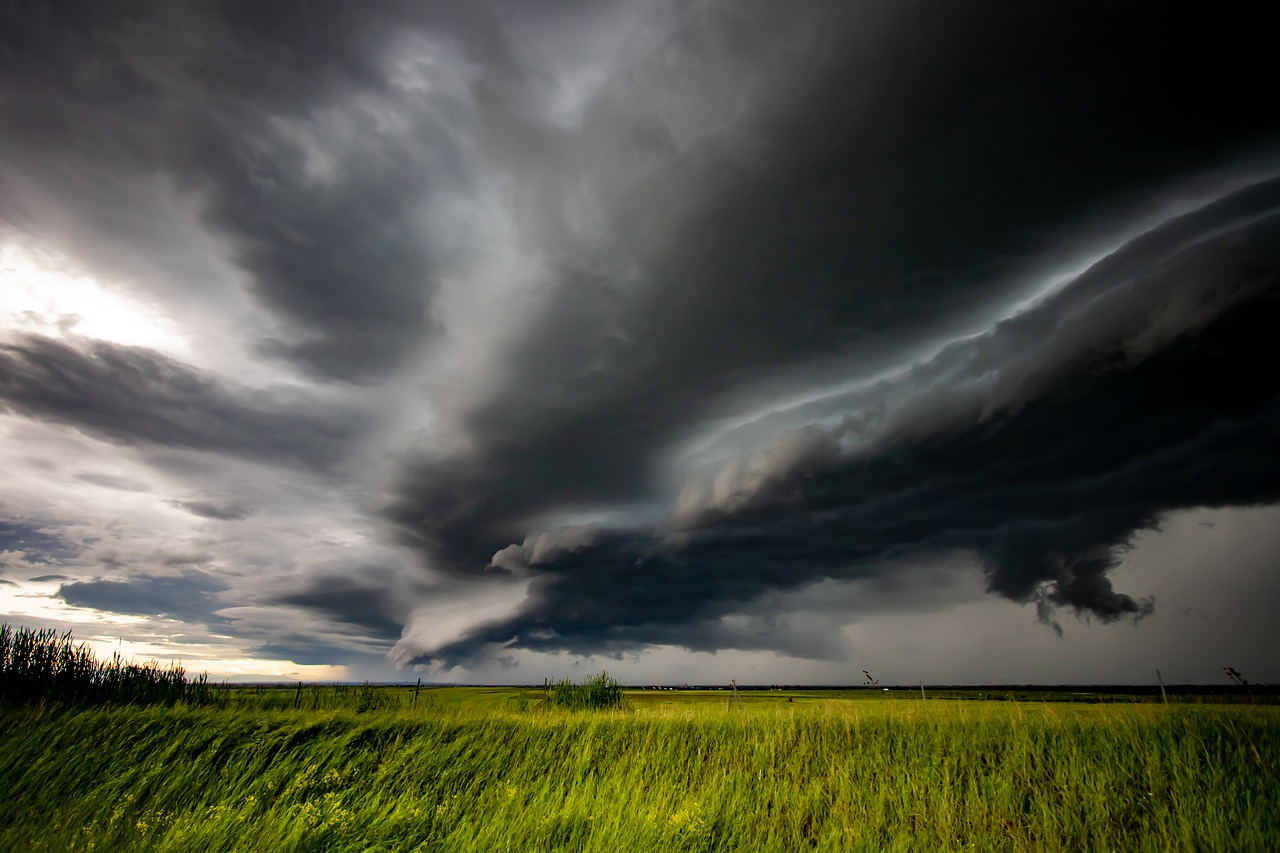 While on campus, two types of conditions are monitored and may be announced:
Tornado Warning: When a funnel cloud or tornado has been sighted or the National Weather Service has reported a tornado in the area near or approaching the area that includes Harper College.
Severe Weather Warning: When severe weather is imminent for the area that includes Harper College. You should be alert to changing conditions that may include a tornado warning.
Please review Harper College's Emergency Procedures, including suggestions such as:
Determine an appropriate tornado shelter location prior to an emergency. There are designated shelter areas posted throughout campus with yellow "Tornado Shelter" signs.
Interior hallways, restrooms, classrooms or offices on the first floor without windows are also good shelter areas.
Avoid wide span roofs, like auditoriums and gymnasiums in buildings W, J, E, and PAC.
If you are outside, you should immediately seek shelter inside the nearest building. Do not travel outside to get to another building.
There are lightning detectors at the southwest and northwest athletic fields. These detectors will sound an alert and flash a strobe light if lightning is detected in the area. Once the strobe has stopped flashing it is safe to resume outdoor activities, however you should still use your eyes and ears, if you can still see lightning or hear thunder then it is not safe to be outside.
The National Weather Service mission is to, "Provide weather, water and climate data, forecasts, warnings, and impact-based decision support services for the protection of life and property and enhancement of the national economy." Visit the National Weather Service website to learn more about Severe Weather Preparedness in Central Illinois, including Tornado Safety, Severe Thunderstorm Safety, Flood Safety, and Lightning Safety.
"Be Red Cross Ready" with the "Thunderstorm Safety Checklist" and Put Together an Emergency Preparedness Kit! Items include the following:
Water (One gallon per person per day)
Food (non-perishable, easy to prepare)
Flashlight
Battery – Powered or hand crank radio (NOAA Weather Radio if possible)
Extra Batteries
First Aid Kit
Medications (7-day supply) and medical items
Multipurpose tool
Sanitation and Personal Hygiene items
Copies of Personal Documents
Cell Phone with Charger
Family and Emergency Contact Information
Extra Cash
Additional Resources