MeritCorp Group Jim Meier
Jim Meier
Principal, Senior Project Manager, MeritCorp Group, LLC
Mr. Meier has over 33 years of experience in the civil engineering and land surveying industry. His projects have included major land developments, interstate highways and regional stormwater management systems. His project experience includes utility, communications, educational, residential, commercial, industrial and office developments.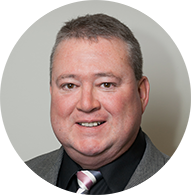 As Principal and senior project manager, Mr. Meier excels in client satisfaction while coordinating and leading the project teams in delivering service on every project. He coordinates and leads the project quality control process and serves as a technical resource. His responsibilities include project management, client management, business development, team building, engineering design and ensuring product quality control.
Mr. Meier's strong background in stormwater management, natural resources and his ability to harmonize nature with development offer clients the unique opportunity to provide benefits to society, while maintaining fiscal development solutions.
Certifications include: Professional Engineer: State of Illinois (062_051277), Professional Land Surveyor: State of Illinois (035_3295), Professional Land Surveyor: State of Wisconsin (S_2192), Certified Flood Plain Manager: United States of America; Master Captain, United States Coast Guard.
Mr. Meier has his A.S. in Science and Mathematics from Harper College and his B.S. in Agricultural Engineering, Natural Resources and Environment from the University of Wisconsin, Madison.