Box Office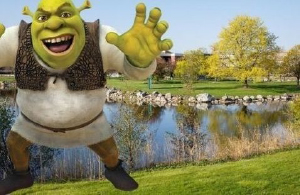 Free Movie on the Lawn featuring Shrek – Saturday, July 10
To register, please call the Box Office at (847) 925-6100. Seating is limited and is available on a first come first served basis. More information available on the events web page.
Buy Tickets
Click the Buy Now link below to view a list of upcoming ticketed virtual events and to purchase tickets to those events.
Box Office Hours
The Box Office is currently closed for in person visits. Select services are being provided remotely at this time. Please email dmiller@harpercollege.edu with any questions you may have at this time.
Note: The HarperCard (Harper Student Photo ID) Office at the Box Office is open only on days that classes are in session, and occasionally closes early for campus events. If you are planning to visit in person, please call ahead for that day's operating hours.
Payment
The Box Office accepts Visa, MasterCard, Discover, American Express, cash and checks.
Discounts for Students, Harper Employees and Seniors
Student, employee and senior citizen (age 65 and older) discounts are available for many events. Discounts are visible online during the ticket selection process or call the Box Office.
Harper students must be enrolled in current semester (with activity fee paid) and provide valid Harper Student Photo ID (HarperCard). Other students, employees and seniors must also provide ID. Discounts are applied to tickets purchased online, over the phone or at the Box Office (limit two tickets per event), but must be validated with ID at the door.
Save with Multiple Event Ticket Purchase
Save when you purchase tickets to multiple events. Save 10% on two, 15% on four, or 20% on five events. (Not applicable for all events; contact the Box Office for details.)
Seating Preferences or Special Needs
We can help. Call the Box Office at 847.925.6100.