Art, Design & Performing Arts
Art, Design & Performing Arts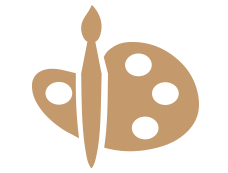 Preparing for a career in a creativity-driven field will not only open your eyes to how many products, markets and jobs rely on imagination, but will help you become more inventive yourself. By studying the arts, you will learn about new cultures, different forms of expression and using different methods to communicate ideas to an audience.
Harper College provides easily transferable credit courses that combine creative courses and first-hand learning opportunities. Programs include Art and Design, Architecture Studies, Fashion Design, Fashion Merchandising, Graphic Arts Design and Technology, Interior Design, Music, Theatre Arts and Web Design and Development.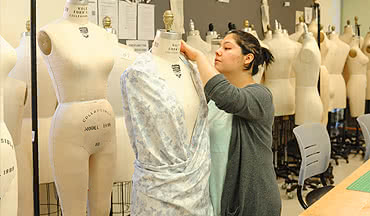 Share your talents through Harper's numerous performance and exhibit spaces, events, publications, and contests.
Learn from highly trained faculty in a supportive, constructive environment. Our student to teacher ratio is 19:1.
Explore our programs
Harper College offers a number of art, design, and performing arts career and transfer programs. To get started, select one of the program areas below:
Interested in another subject? If you are interested in transferring to study an art-related subject not listed here, please meet with an academic advisor to learn what courses to take to meet your academic goals.
---
To get started in taking art, design and performing arts courses, contact Admission Outreach at 847.925.6700, submit a request information form, or submit an online application now.