Business, Entrepreneurship & Information Technology
Business, Entrepreneurship & Information Technology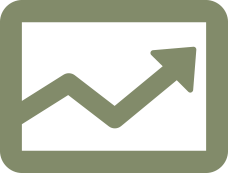 Launch your career in business at Harper College. Harper offers credit programs and courses in the key areas of business administration, including accounting, entrepreneurship, finance, hospitality, human resources, information technology, insurance, management, social media marketing, sales, and web design.
Harper's highly knowledgeable instructors provide a rich educational practice that teaches you how to think strategically, conceptualize theories, and develop and implement real-world business plans in hands on classroom experiences.
Harper College offers our unparalleled Fast Track program to achieve your dreams faster. This program is perfect for students with career and family commitments and can be completed online or face to face.
Harper's Business EdVantage program provides affordable tuition rates for out-of-district students who work in-district.
Take advantage of apprenticeships and graduate debt-free while earning a salary. Harper College partners with large, medium, and small employers in a variety of industries to offer apprenticeship programs
Explore our programs
Harper College offers a number of business, entrepreneurship and information technology career and transfer programs. To get started, select one of the program areas below:
Interested in another subject? If you are interested in transferring to study a business-related subject not listed here, please meet with an academic advisor to learn what courses to take to meet your academic goals.
Check out our IDEAShop, the Makerspace and Entrepreneur Center at Harper College. Let the innovation, excitement and creativity flow in a space that welcomes you to bring your biggest, boldest and coolest ideas to life!
Enrollment and outcomes data
See enrollment and outcomes data for business programs the past three academic years.
---
Get Started
To get started in taking business, entrepreneurship or information technology courses, contact Admission Outreach at 847.925.6700, submit a request information form, or submit an online application now.