Economic Update and Outlook Breakfast
Economic Update and Outlook Breakfast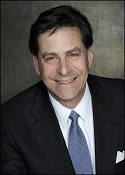 January 12, 2015
Harper College will offer a free public economics lesson aimed at deciphering the economy and the financial market for 2015.
The Economic Update and Outlook Breakfast, led by Jack Ablin, executive vice president and chief investment officer at BMO Private Bank, will run from 7:30 to 9:30 a.m. Wednesday, Jan. 21, in the Wojcik Conference Center on the College's main campus, 1200 W. Algonquin Road in Palatine.
The event is presented by the Harper College Educational Foundation and sponsored by BMO Harris Bank. A free networking breakfast will be offered until 8 a.m. Convenient parking is available in lot 14.
Ablin, responsible for establishing investment policy and strategy within BMO Private Bank throughout the U.S., has 30 years of experience in money management. He will lay out his global macro strategy for navigating the uncertainty surrounding the ever-changing investment markets and global economy. Ablin will also evaluate the economic landscape, address public policy and lay out an easy-to-understand investment strategy.
Registration is requested by Wednesday, Jan. 14. To reserve a seat, call 847.925.6490 or visit harpercollege.edu/foundation.
Press contact: Kim Pohl, Media Relations Manager, 847.925.6159