News Bureau
Latest Headlines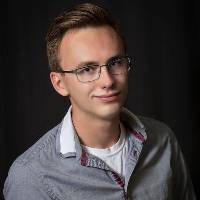 When Faustas Udrenas arrived at Harper College, he wasn't sure if he'd be "missing out" on the kinds of opportunities that a four-year institution may offer. Two years later, enriched by an abundance of experiences and relationships, he wrapped up his time on campus utterly convinced he had made the right decision.
---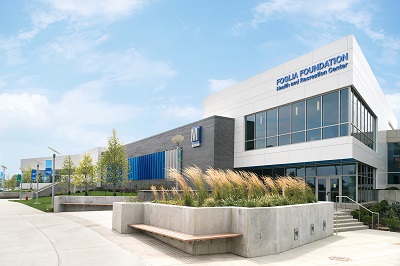 The reimagined, state-of-the art Foglia Foundation Health and Recreation Center at Harper College has opened its doors after an extensive renovation, setting the new standard for organizations partnering to pool resources to better serve the community.
---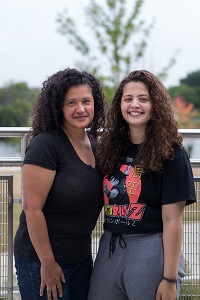 Whenever people ask Brianna Vasquez if it's weird to go to college with her mother, she doesn't hesitate to respond. "It hasn't been weird in the least," she said. "I love coming to campus with my mom and eating lunch together. But most of all, I love getting to see first-hand the good that Harper does for her." With honors classes, Phi Theta Kappa and ambitions to study psychology, Brianna's thriving as well.
---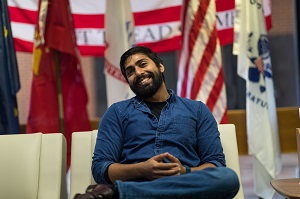 Transitioning from the Marines to civilian life was overwhelming for Mudassir "Moon" Hussaini. He had never felt so lost. But he quickly found a sense of community at Harper College.
---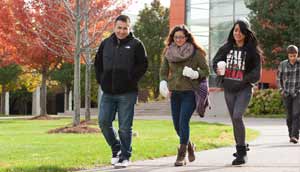 The high cost of traditional textbooks – an average of somewhere between $600 and $1,400 per student each year, research shows – not only impacts students' ability to attend college, but also their ability to complete coursework. A new partnership with OpenStax aims to reduce those textbook and course material costs for Harper College students.
---
For more posts, click here to see 2017 News Archives
Press Contact: Kim Pohl, Media Relations Manager, 847.925.6159