New art exhibit runs through Feb. 19
New art exhibit runs through Feb. 19
February 6, 2015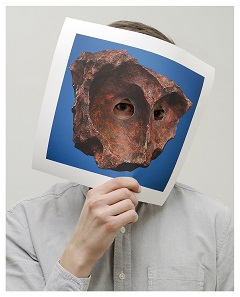 The newest exhibition at Harper College's Art Exhibition Space features a series of photo-based work and recent projects by Ryan Thompson, an associate professor of art and design at Chicago's Trinity Christian College.
"Records are Written in Stone" runs through Thursday, Feb. 19, at the Art Exhibition Space, Building C, Room C200 on the College's main campus, 1200 W. Algonquin Road in Palatine.
Thompson's ongoing "Department of Natural History" projects engage a range of complex and peculiar relationships between humans and the natural world. His work has been shown internationally.
The Art Exhibition Space is open to the community from 8:30 a.m. to 4:30 p.m. weekdays. A slide lecture will take place at 11:15 a.m. Tuesday, Feb. 17, in the adjacent Painting Studio followed by a reception for the artist.
There exhibit is free. For more information, contact Karen Stoessel of the Art Department at 847.925.6568 or kstoesse@harpercollege.edu. Visit Thompson's website at departmentofnaturalhistory.com.
Image: "Self Portrait as a Gibeon Meteorite"
Press contact: Kim Pohl, Media Relations Manager, 847.925.6159