One Book, One Harper embraces graphic novels
One Book, One Harper embraces graphic novels
July 17, 2015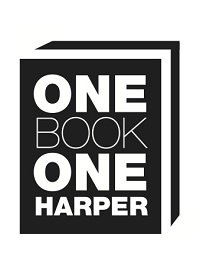 One Book, One Harper won't exactly live up to its name this time around.
For its fifth installment, the annual reading initiative will feature not one, but four selections from the graphic novel arena. One Book, One Harper encourages the community to read the same book and take part in a variety of related academic, cultural and social activities throughout the year.
The well-written, multi-thematic novels include "Clan Apis" by Jay Hosler, "Ms. Marvel, Volume 1: No Normal," by G. Willow Wilson with Adrian Alphone, "The Hospital Suite" by John Porcellino and "March, A Graphic Novel Trilogy" by John Lewis, Andrew Aydin and Nate Powell.
"Graphic novels are extremely popular, and not just with students," said Christine Kuffel, an instructor in Harper's Resources for Learning/Library Services division. "Whereas some previous One Book, One Harper selections have been text-heavy and rather serious in nature, these books are visually entertaining, quick reads and engaging in a different way."
According to Associate Professor Brian Cremins, a comics expert, graphic novels are an American art form that can trace its origins to newspaper comic strips and those flimsy comic book pamphlets first produced by Eastern Color Printing in the 1930s. Harper's four selections are a far cry from those humble beginnings, tackling a range of topics such as environmentalism, civil rights, mental health and superheroes.
Throughout the upcoming academic year, Harper will hold a series of One Book, One Harper events related to the novels. A schedule will be released later this summer at harpercollege.edu/library.
Media contact: Kim Pohl, Media Relations Manager, 847.925.6159