New art exhibit explores class, race
New art exhibit explores class, race
October 15, 2015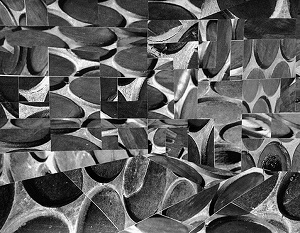 A new art exhibit at Harper College explores the themes of class and race in the urban environment.
Artist Esau McGhee's exhibit, "Economy of Movement," runs through Thursday, Nov. 12, in the Art Exhibition Space, Building C, Room C200, on Harper's main campus, 1200 W. Algonquin Road in Palatine.
McGhee uses collage, photography, sculptural elements and installation to investigate class and race in the urban environment. His work has been exhibited in Chicago, New York, Los Angeles and Philadelphia. McGhee earned his Master of Fine Arts from Northwestern University in 2013 and now works fulltime in his studio practice on Chicago's West Side.
Harper's gallery is free and open to the community. Regular hours are 8:30 a.m. to 4:30 p.m. Monday through Friday.
For more information on exhibits, studying the arts and Harper's extensive art collection, visit harpercollege.edu/arts or call 847.925.6568.