Punk rock icon to visit campus
Punk rock icon to visit campus
October 19, 2015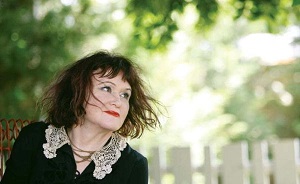 Music and art icon Exene Cervenka will visit Harper College for an intimate reading of her work and a look back at her role in Los Angeles' early punk scene.
As front woman of the legendary band X, Cervenka's songwriting, singing and harmonies with fellow band mate John Doe made the group one of the most groundbreaking and influential American punk bands in history.
Cervenka will read her poetry and discuss her experiences with X at an event at 7 p.m. Thursday, Oct. 22, at Room Z102, Building Z, on Harper's main campus, 1200 W. Algonquin Road in Palatine. A book signing will follow.
Earlier in the day, Cervenka will visit the Rock and Roll Learning Community taught by professors Kurt Hemmer and Maggie McKinley.
In 2003, Rolling Stone magazine named X's first two studio albums, "Los Angeles" and "Wild Gift," to its 500 greatest albums of all-time list. "Los Angeles" also made Pitchfork Media's Top 100 Albums of the 1980s.
Tickets to Cervenka's reading are free for Harper students and $10 for others. Contact the Harper College Box Office at 847.925.6100 or visit harpercollege.edu/boxoffice.
Media contact: Kim Pohl, Media Relations Manager, 847.925.6159