2019 Distinguished Alumni Awards
2019 Distinguished Alumni Awards
View photos from the 2019 Distinguished Alumni Reception.

2019 DISTINGUISHED ALUMNI HONOREES:


Greg Cadichon
President, Rebound Fitness & Rehabilitation, Inc.
President, Rebound Athletics, Inc.

Greg Cadichon set on a successful career path in a somewhat unusual way compared to some of Harper College's other Distinguished Alumni: He got hurt.
The 200-meter sprinter was training for the National Junior College Athletic Association track meet when he pulled his hamstring. It was painful, but the experience proved to be an education. Cadichon became fascinated with rehabilitation and athletic training as he recovered from the injury.
"I was back on the track in three weeks," he said.
Today, Cadichon is the founder and director of Rebound Fitness, where he and his 13 employees help people get and stay fit.
"I just liked what they were doing at Harper, and here I am now," Cadichon said.
At a time when the fitness industry is dominated by big chain companies and medical institutions, Cadichon has loyal clients who have stuck with him for 25 years. Those clients have included an Olympic swimmer and at least one NBA player, who he coyly won't name.
"They say I'm pretty good at it, so I'm starting to believe them," Cadichon said. "I want to do something different. My reputation is as someone who gets it done."
It hasn't been easy. Cadichon was born in an impoverished part of Chicago's South Side and lost his father when he was a teenager. His mother suggested he attend Harper College after a vision issue prevented him from entering the military.
Those beginnings inspire Cadichon's work on the board of the Hear Foundation, which provides scholarships and mentoring for high-performing, low-income high school graduates.
"My years in college were tough. I don't come from affluence," Cadichon said. "None of these supports were available while I was there. This is my way of giving back because I understand what it's like not having. I didn't get to where I am by myself."
A licensed and certified athletic trainer for nearly 30 years, the humble trainer was surprised to learn he'd been chosen as one of Harper's 2019 Distinguished Alumni. He urged Harper students who might be having a hard time to not give up.
"It's supposed to be hard," he said. "You have to work at it. Money is not necessarily what makes life easier. Experiences make life easier. That's what I've learned."


Brenda Knox
Founder/President,
Financial Elements


In both her community and in her profession, Harper College alumna Brenda Knox embodies the concept of getting involved.
After graduating in the early 1990s, Knox went on to build a successful career in financial planning and become founder and president of Financial Elements Inc., which has helped hundreds of clients plan their financial lives.
She's tallied handfuls of professional distinctions in her time as a financial advisor, from Accredited Portfolio Management Advisor to Chartered Retirement Planning Counselor, to name just a couple.
Her passion for developing long-term relationships with her clients has come in handy during her volunteer work, as well. She has served as a co-president and treasurer of a Parent Teacher Association, as a church council president, a Cub Scouts pack treasurer and a baseball and Rotary sponsor.
Knox has also volunteered her time with Homes for Heroes/NAPFA National Consumer Education Foundation, providing financial planning for veterans.
Her volunteer work has come full circle, as well, with Knox serving on the Harper College Educational Foundation board and several Foundation committees.
Like many people, Knox can trace her career success to its beginnings at Harper.
"Really, Harper's education was on par with everything I've seen in other places," said Knox, who went on to transfer to Roosevelt University. "It's such a nice, welcoming college campus now."
She hailed Harper and community colleges in general as a great option for young people, calling them a "good way to start out and not incur so much debt" compared to attending four-year universities.
And Knox has some clear advice for current Harper students as they navigate the campus as both she and her son have now done.
"Use your resources," Knox said. "Talk to people. People want to help, so it's important to take advantage of that."


Velinda Llorens
Nurse, Cook County Department of Corrections,
Entrepreneur


Velinda Llorens has dedicated her life to service and helping people reach their greatest potential.
A graduate of the Harper College Nursing Program, Llorens has served as a nurse for more than 30 years at the Cook County Department of Corrections, working tirelessly to help her patients recover from illness while supporting their overall health and wellness needs.
Her humanitarian efforts don't stop there, with Llorens founding the Millennium Gardens supportive living facilities for individuals with developmental disabilities.
She wants the residents of the Community Integrated Living Arrangement homes she operates to feel like they're part of a family, even taking them on trips every year to destinations such as Jamaica and the Bahamas.
"I used to do it for my family," she said. "We try to ensure they live in a family-oriented environment, and I just want them to be happy."
Llorens operates five homes that provide 24-hour care, with 35 total residents and 32 staff. Llorens started with her first home in 2000, and has worked at Children's Memorial Hospital and for the Englewood Board of Health in Chicago's Englewood neighborhood.
Her path of caring for other people began in part at Harper, where a psychology professor recognized that she wasn't having an easy time. The faculty member offered to tutor her and understood the challenges she faced attending classes while caring for her children and then-husband.
"She really made it easier for me," Llorens said. "I opened up to her about what was going on in my household, and she talked to me and helped build me up."
Llorens said getting built up is important for any student.
"You have to be able to have confidence in yourself," she said. "If you feel at any time it's so hard, always go to your instructor. It's OK because everyone goes through problems."
Llorens left Harper College with the confidence needed to advance in her career, thanks to the faith her professors had in her.
"I got more confidence after going to Harper that I could do more than I gave myself credit for," she said.





Michael Turgeon
Senior Financial Consultant,
Michael Turgeon P.C.


Michael Turgeon has a knack for aligning his philanthropic endeavors and professional expertise.
The proud Harper graduate and senior financial consultant works with his fellow Rotary Club of Schaumburg/Hoffman Estates members to be community builders who create lasting change in people's lives.
"The best contribution I can make is to take the compassion that Rotary embodies and put some practical reality to that," Turgeon said. "We have to remember to use our heads as well as our hearts."
An active Rotarian for 25 years, Turgeon has held leadership positions with the club including secretary, treasurer and president, and he serves as a key advisor of the financial committee. He increased fundraisers' profitability as the club's director of fundraising.
Turgeon also provided insight and guidance as the club established the Fishing Well Program, which provides financial assistance, mentoring and job search support to adult students attending Harper. Rotary's substantial commitment to the program prompted scholarship recipients to start a Rotaract service club at Harper, and Fishing Well's success led to Rotary International funding a global grant to the Schaumburg/Hoffman Estates chapter.
Turgeon's Rotary work is in many ways a reflection of his childhood, during which his parents instilled a sense of empathy, helping others and the organization needed to see through ambitious charitable initiatives.
He also discovered his proclivity for math and numbers early on, which guided Turgeon when he came to Harper in the late 1970s, eager to move on from his job working long days at a warehouse. He started with a trigonometry class, figuring he'd be in his element. By the next semester, he was taking physics, thermodynamics, organic chemistry and other traditionally challenging courses.
"I got better, I got confident and I got into a groove," Turgeon said. "Harper helped bring it all together for me."
Though Turgeon went on to graduate from Arizona State University with a degree in engineering, he found himself interested in financial advising while in between mechanical and industrial engineering consulting work. He also had an entrepreneurial spirit, starting a securities business with partners before selling his portion and becoming an independent financial advisor.
He's humbled by his selection as one of Harper's new Distinguished Alumni and looks forward to reconnecting with the college. He also hopes to help Rotary expand efforts to support younger students and students with special needs.
"It's a chance to give back," Turgeon said. "I've been fairly blessed and maybe a little lucky in life."


2019 OUTSTANDING RECENT ALUMNI HONOREE:


Max Donahue Krueger
Resident Prosthetist Orthotist,
Scheck & Siress


Max Krueger always encourages others to look at a subject in a new light; any topic can be interesting if you look at it in just the right way.
That was the case for Krueger as a student at Harper College, where he began a journey of self-discovery that propelled him into a career making prosthetics and orthotics for hundreds of patients.
Krueger, a 2012 alumnus, has been selected for Harper's first Outstanding Recent Alumni Award, which was created to honor graduates who are within 10 years of leaving the college.
"Harper is really where it all started," said Krueger, who works as a prosthetist orthotist in the Chicago suburbs. "It essentially laid the groundwork for my study habits, and it's also where I discovered my love of science."
Krueger hasn't truly left, though, often exercising on the college's bike path and thinking about what classes he might want to take next, maybe in information technology.
"I admit I get an itch to go back and take another course," said Krueger, who went on to earn a bachelor's degree from Aurora University and a master's degree from Northwestern University. "I love learning."
At work, Krueger uses 3D printing and other technologies to fit his patients for custom prosthetics and orthotics. He said it's "absolutely amazing" to work with amputees and help them walk again. The work is especially rewarding because of the connection he forms as his patients come in to tune up or modify their devices.
"You become very much a part of their family," Krueger said.
Beyond his work, Krueger volunteers with the Great Lakes Adaptive Sports Association, has presented on 3D printing at Thomas Middle School in Arlington Heights, and writes articles to raise awareness about mental health issues that patients in his field may experience.
Krueger said he's like a lot of Harper students in that he needed the college's structure to help set him on his path.
"I was similar to a lot of students in that I felt I was not passionate about what I wanted to do or that I lacked passion," Krueger said. "But any topic can be interesting if you look at it in just the right way, and sometimes it will reveal something about yourself that you never knew."





Thank you to our sponsors: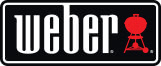 ---
Past Distinguished Alumni Honorees
Invest in a Strong Future: Support the Distinguished Alumni Scholarship Fund. Questions?
Contact us at 847.925.6701 or alumni@harpercollege.edu.