Get to Know Us
Panelists
Madhu Krishnamurthy
Assistant City Editor/Diversity Editor, Daily Herald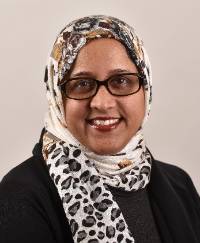 Madhu Krishnamurthy is Assistant City Editor and Diversity Editor for the Daily Herald. She covers minority news and communities throughout the greater Chicago area. She previously covered the education beat involving suburban K-12 schools, community colleges, and universities. During her 23-year career as a journalist, Madhu has written stories on a variety of issues and topics, including human interest, local government, health, politics, religion, and diversity.
Madhu joined the Daily Herald in December 2000. She chairs the Editorial Diversity Committee whose goals are to broaden employees' understanding of the various cultures represented within and reflect the diversity of the communities the company serves through its news products. Madhu has done extensive work covering issues affecting the Muslim, Arab, Hispanic, Black and Hindu communities in the suburbs.
She was a frequent guest on ABC 7 Chicago News, and has given radio interviews about her exclusive news reports. Her work has garnered several Peter Lisagor Awards and other journalism accolades from various press associations. She is the immediate past president of the Chicago Headline Club, the largest chapter of the Society of Professional Journalists, and an adjunct faculty member in the Communications Department at Columbia College Chicago.
Before joining the Daily Herald, Madhu worked at The Edmond Sun, a small daily newspaper covering Edmond, Oklahoma. There she worked as a writer, copy editor and paginator. She interned at the Daily Oklahoman and The Edmond Sun after graduating from the University of Central Oklahoma in 1998 with a bachelor of arts degree in newspaper journalism. She is a 2021 UCO Distinguished Alumna.
She speaks four languages: English, Hindi, Urdu and Tamil, and currently is learning Arabic. Madhu grew up in Dubai, United Arab Emirates, where her interest in journalism first sparked after watching 24/7 CNN coverage of the Persian Gulf War. A first-generation immigrant to the U.S., Madhu lives on Chicago's Northwest side.
To view Madhu's professional Facebook page, visit @dhmadhu.krishnamurthy or follow her on Twitter @dh_madhuk.
---
Jeanne Sparrow
Speaker, Consultant, Media Personality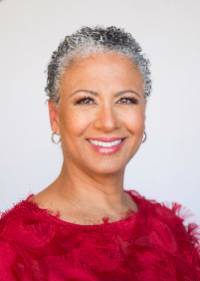 Jeanne Sparrow is renowned speaker, top consultant and 7-time Emmy-winning television and radio personality on V103 Chicago. She is also a graduate faculty instructor at Northwestern University. Jeanne helps people and organizations find more success by delivering their unique, authentic value through visionary leadership, effective sales and inspiring speaking. Check out Jeanne's podcast, "Fearless Authenticity with Jeanne Sparrow" and look for her forthcoming book, "Fearless Authenticity: Insider Secrets to Lead Better, Sell More and Speak Sensationally."
---
Lisa Stamos
Founder & Owner, Quintessential Media Group, Inc.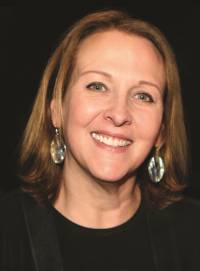 Called a media trailblazer by fellow journalists, award-winning publisher Lisa Stamos founded Quintessential Media Group (QMG) in 2005 to create media that relates to and honors the people of the community – offering a reflection of all that's good within, and a platform to support what great things people accomplish. She has served as a Commissioner of the Village of Barrington as a member of the Barrington Cultural Commission since its inception more than 12 years ago.
Stamos possesses a depth of knowledge on the value of the nonprofit sector, and her published material includes stories that educate, inspire, and encourage communities to do good work. QMG's flagship title, Quintessential Barrington, is in its 18th year and has earned signature magazine status for the greater Barrington area. It is the "go-to" resource for local events and information.
Prior to creating QMG, Stamos was a licensee of the Woman's Newspapers™. She launched McHenry County Woman Newspaper™ in 2003 and sold it in 2006. The last issue printed before her newspaper was sold featured an 18-page special report that was the first local and in-depth look at the impact of domestic violence in the county ("Gimme Shelter"). That article opened eyes, and some important doors: citizen and local business response generated enough financing to sustain the opening of domestic violence agency Turning Point's shelter. The facility was built but had unfunded operating expenses in 2006 when this report reached the market. The shelter opened in the months following the report and has remained open since then thanks to the power of journalism to start conversations.
---
Moderator
Kim Pohl, Director of Communication, Harper College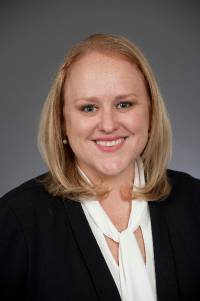 Kim Pohl serves as director of communications at Harper College, where she works closely with leadership to advance the college's reputation in the community and nationally. She oversees student, employee and crisis communication, media relations, and acts as the college's chief spokesperson and Freedom of Information Act officer. Her previous roles include media relations and legislative affairs manager. Kim joined Harper and the communications field in 2013 after a decade-long career in journalism with the Daily Herald, where she worked her way up from sports freelancer and business desk editorial assistant to a senior writer and weekly columnist covering news, government, courts, education and human interest stories. In her reporting days, she earned a Lisagor Award nomination from the Chicago Headline Club and regularly appeared on ABC 7's Sunday Morning broadcast. Kim is currently a member of the Publicity Club of Chicago and Public Relations Society of America, and her dedicated communications team has been recognized with the National Council for Marketing and Public Relations' Medallion Awards. She graduated from the University of Michigan with a bachelor's degree in psychology and lives in Rolling Meadows with her husband, two young children and dog.