Get to Know Us
Panelists
Martha Bell, FAIA, LEED BD+C
Managing Principal, Tilton, Kelly + Bell, LLC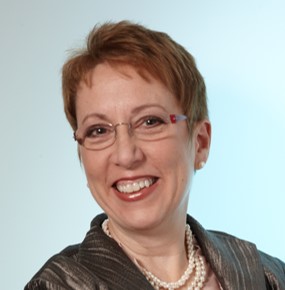 Martha Bell is the majority owner and managing principal of the Chicago architecture firm Tilton, Kelly + Bell, LLC, a position she has held since 2000. Her firm's work focuses on corporate, educational, and governmental projects. Bell is a licensed architect and a LEED (Leadership in Energy and Environmental Design) accredited professional. In 2010, she was named a Fellow of the American Institute of Architects.
Her firm's notable projects include the American Society of Anesthesiologists building in Schaumburg, IL, multiple project at the University of Illinois in Champaign, and government office projects ranging from the City of Chicago to the US General Service Administration's six-state Region 5. Other project examples include a multi-phase renovation project for Cook County's Stroger Hospital, a strategic analysis of five million square feet of space for Cook County's offices, and a current renovation and building addition to the UIUC Veterinary Teaching Hospital.
Prior to her partnership at Tilton, Kelly + Bell, Bell was the sole proprietor of a Palatine-based firm, Martha Bell & Associates, which she began in 1986. Her work there grew from small corporate projects to substantive public work across the state.
Bell served ten years as chairperson of the Palatine Downtown Revitalization Commission and was a founding member the Palatine-Inverness Vision in Progress. She sat on the Harper College Foundation board for twenty-five years, including a term as president, and remains an emeritus member of the Foundation. She currently co-chairs the Harper Arts Committee, a position she has held for more than two decades. In 2008, she received Harper College's James J. McGrath Recognition Award,
Bell and her late husband Glen Reeser hosted a dozen international exchange students in their home through the Rotary exchange program for high school students; in her youth, Bell herself spent a year in the Netherlands under the same program. Both Reeser and Bell grew up in Iowa, graduating from Iowa State University. After starting their careers in the northwest suburbs, they spent a year and a half in Taunusstein, Germany where Reeser had an overseas assignment. Bell began her entrepreneurial work upon their return.
---
Monica Mueller
Vice President, Government Affairs, Motorola Solutions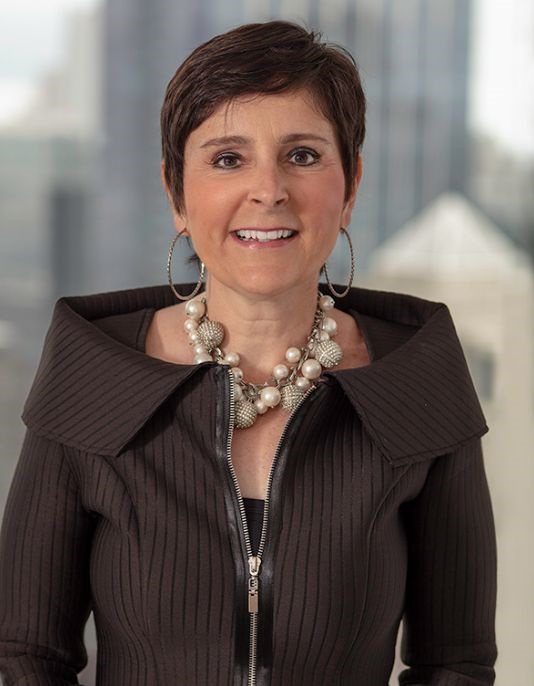 Monica Mueller, Vice President of Government Affairs for Motorola Solutions, is responsible for the company's government affairs in the United States and internationally, and oversees the company's country management organization.
Before being named Vice President of Government Affairs, Monica managed the company's global giving and volunteerism efforts serving as the executive director of the Motorola Solutions Foundation, the charitable and philanthropic arm of the company. She also served as the senior director of inclusion, diversity and outreach.
During her nearly 19 years with the company, Monica has held various leadership roles with the company's Government Affairs organization, where she led operations, international and state-level government advocacy, and the Motorola Solutions Political Action Committee.
Before joining the private sector, Monica managed the Chicago office of Lieutenant Governor Bob Kustra, and previously managed his first campaign for state-wide office. Additionally, she served as a legislative liaison, and later as special assistant to the director of the Illinois Department of Commerce and Community Affairs (DCCA), the state's economic development agency. Upon graduating college, Monica was one of eight individuals selected by Governor Jim Thompson (R-IL) to serve as a Dunn Fellow.
Monica serves as the chairperson of the Civic Federation of Chicago, one of Chicagoland's oldest civic organizations and a leading voice for tax policy and fiscal accountability. In addition, she is on the board of the Chicagoland Chamber and chairs their membership committee, and on the executive committee of the Illinois Chamber where she chairs their government affairs committee. Monica also serves on the board of the Harper College Educational Foundation and is a board member of the Public Affairs Council. Additionally, she is a member of "100 Women Who Care" in Chicago and a volunteer at North Shore Exchange.
Monica is a native of Uruguay and speaks Spanish fluently. She is the mother of two young adults, Konrad and Franchesca.
---
Nicole M. Wolter
President and CEO, HM Manufacturing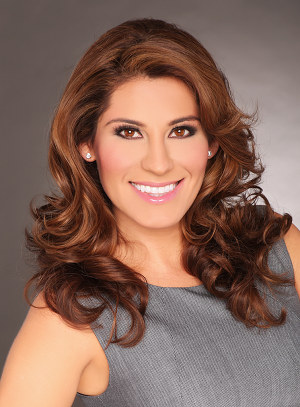 Founded in 1979, HM Manufacturing is a leading manufacturer of turn-key power transmission components for the aerospace and defense, medical, packaging and food and beverage processing industries.
Nicole Wolter joined HM in 2009, working from the ground up in a variety of positions. She has a background in chemical engineering and finance, has extensive training on manual lathes and milling machines, and is certified in CAD and 3D Modeling. Under her vision and leadership, HM has implemented new technologies and processes – machinery, ERP system, employee training, and marketing. This has enabled HM to expand its product lines and attract more and larger customers. Nicole also received her NIMS CNC Mill Operations Certification to increase HM Manufacturing's production standards and efficiency.
Nicole is a second-generation manufacturer and the president and CEO of HM Manufacturing. As a skilled and seasoned leader, she is invested in supporting the next generation of manufacturing leaders in addition to advancing the manufacturing industry as a whole. With numerous awards, publications and certifications under her belt, Wolter is an influential voice in helping promote legislation and public policies designed to stimulate industry growth. Nicole is on the Board of Directors for the National Association of Manufacturing (NAM) and engages with political and industry leaders for advocacy throughout the country. Additionally, Wolter is a part of the Technology & Manufacturing Association (TMA) Executive Board and the TMA Education Foundation Board, coordinating grants to area high schools with manufacturing programs. As a McHenry High School Advisory Board member, she helps to improve their manufacturing program, offers internships, and mentors students about careers in manufacturing.
Awards include the Daily Herald Business Ledger awarded Nicole and HM Manufacturing the 2016 Award for Business Excellence in Manufacturing. The ABBEs highlight successful businesses and organizations and honor the people who make them successful. In 2017, Nicole was honored with the Influential Women in Business Award by the Daily Herald Business Ledger. The IWIB awards highlight outstanding women leaders who excel in business, civic and personal arenas. The 2019 STEP (Science, Technology, Engineering and Production) Ahead Awards selected Nicole as an Honoree. In 2020, Nicole was recognized as one of Crain's Chicago Business 2020 Notable Women in Manufacturing. This award highlights 34 women in the manufacturing industry that work to influence and encourage women in manufacturing and STEM fields.
Nicole is a valuable "go-to" source for business and manufacturing media to promote manufacturing in the U.S. She has been on panel discussions, TV appearances, podcasts, a keynote speaker, featured as an op-ed writer for the Chicago Tribune, and interviewed for publications including The Wall Street Journal, Forbes, Crain's Chicago Business, Daily Herald Business Ledger, SME Manufacturing Engineering, Manufacturing Talk Radio, and more.
---
Moderator
Dr. Avis Proctor, President, Harper College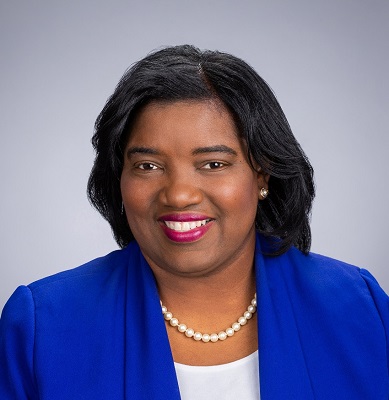 Dr. Avis Proctor became the sixth president of William Rainey Harper College in July 2019. Dr. Proctor has more than 25 years of experience working in multicultural environments as an innovative mathematics educator and academic administrator with a focus on teaching, service, and research. As a higher education scholar and an Aspen Presidential Fellow, she contributes to the professional discourse from local to global levels on progressive leadership in higher education, research-based instructional strategies, strategic community engagement, economic development, and the STEM pipeline for underrepresented groups.
Dr. Proctor believes in working closely with local school districts, the business community, and higher education institutions. Her work at previous institutions has included expanding articulation, internship, and employment opportunities to enhance student-employer connections for current students as well as alumni. She has also provided collaborative leadership for early childhood education, dual enrollment, and college readiness/completion initiatives which have gained national attention.
Dr. Proctor earned her bachelor's degree in Mathematics Education at Florida Agricultural and Mechanical University, a Master of Science in Teaching Mathematics at Florida Atlantic University, and her Doctorate in Higher Education at Florida International University. Dr. Proctor and her husband are the proud parents of one son.