Amanda Mirczuk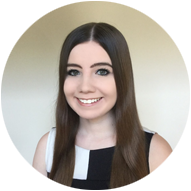 Amanda Mirczuk will begin her second year at Harper College in the Fall of 2020. Amanda is studying biochemistry and working toward her Associate in Science. After participating in internships at Motorola Solutions and Cisco Systems in high school, Amanda learned that she gravitated to STEM and narrowed her focus to Biochemistry. Amanda graduated from Palatine High School with numerous awards and honors and is currently enrolled in the Harper Honors program and maintains a 3.85 GPA through her first two semesters.
She has dedicated much of her time to both community service and being an involved student. Amanda volunteered 100 hours with her high school service club and 150 hours at Northwest Community Healthcare. At Harper, she has volunteered at the Expo, Chemistry Week, Lincoln Elementary and Science Olympiad. She is a current member of Chemistry Club, Biology Club, Women In Science and Engineering (WISE), Honors Program and Phi Theta Kappa Honors Society. She is also a notetaker for Harper's ADS Office.
In her application Amanda says: "I have always hoped that my future career would be fiercely challenging, help make a difference in the world, be applicable in real life scenarios, and shape me into a better person every single day. Eventually, I discovered biochemistry, a major that combined both a heartwarming passion to help living beings thrive and an analytical knowledge of the universe's fundamental building blocks together in a manner that can positively make a difference in someone's life."


Shout Outs to Amanda
Amanda,
Congratulations! I am really looking forward to meeting you; I feel so lucky to be your mentor.
I hope to "see" you soon.
Anna Marie Yates
Congrats & welcome to the HOPE family!! Look forward to meeting you!
Linda Kolbusz-Kosan
Amanda, you are quite an impressive young woman with your accomplishments and community involvement so far. You definitely will help pave the way for women to get more involved in STEM and pursue careers in the sciences. Congratulations on receiving the Hope Giving Circle Scholarship.
Georgeanna Mehr
Amanda!! I absolutely love your heartfelt statement …"I've always hoped my future career would be fiercely challenging...". What a beautiful way of expressing your dedication. :)
Vicki Atkinson
Congratulations Amanda!
Laura Brown
Congratulations on receiving the HOPE Scholarship, Amanda! We look forward all that is to come for you!
Shannon Hynes
Amanda, Congratulations! You deserve the honor of receiving the scholarship. You seem like a very impressive person and I wish you continued success in your career.
Bess Nicholas