Board of Trustees
The College is governed by a seven-member Board elected by the voters of Community College District No. 512 in April every two-years, and one student representative, who has an advisory vote, elected by the student body for a one-year term. The Board meets twice a month; the Committee of the Whole meeting is held the second Wednesday of each month at 5 p.m. and the Board of Trustees meeting is held the third Wednesday of each month at 6 p.m., except as noted in the Board approved calendar.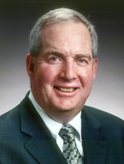 William F. Kelley
Chair
Schaumburg
Leadership Training Compliant, June 2021*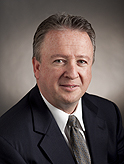 Walt Mundt
Vice Chair
Arlington Heights
Leadership Training Compliant, June 2021*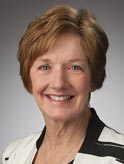 Dr. Nancy Robb
Secretary
Inverness
Leadership Training Compliant, June 2021*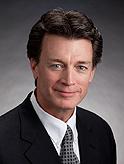 Gregory Dowell
Deer Park
Leadership Training Compliant, June 2021*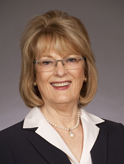 Diane Hill
Inverness
Leadership Training Compliant, June 2021*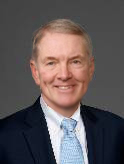 Herb Johnson
Inverness
Leadership Training Compliant, June 2021*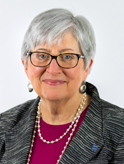 Pat Stack
Barrington
Leadership Training Compliant, June 2021*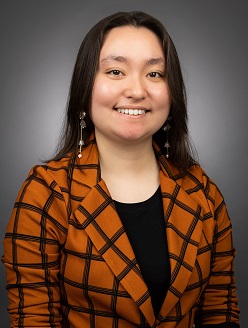 Kei Smith
Student Trustee


*State mandated leadership training for Community College Trustees Public Act 99-0692
William F. Kelley was first elected to the Harper College Board of Trustees in 2003.
He attended Harper College in 1973 after graduating from St. Viator High School, and went on to earn a bachelor's degree (cum laude) in political science from Loyola University Chicago. Kelley completed his J.D. from Loyola University School of Law, where he graduated cum laude and in the top 2 percent of his class, and served as an editor of the Loyola Law Journal. He also received the American Jurisprudence Award in 1980.
Kelley is the Managing Partner of Kelley, Kelley & Kelley, a Schaumburg-area law firm. Prior to joining that firm, he accepted a prestigious clerkship with the Louisiana Supreme Court.
He is a member of the Illinois State Bar Association, the American Trial lawyers Association, the Illinois Trial Lawyers Association, the Federal Trial Bar, the Northwest Suburban Estate Planning Council and the Northwest Suburban Bar Association, where he serves as Vice President.
Kelley serves on the Schaumburg Park District Foundation, St. Hubert Finance Board, Advisory Board to the Northwest Suburban Council of the Boy Scouts of America and the Board of Governors to the Northwest Suburban Bar Association. He is active in the Schaumburg Hoffman Estates Rotary Club and has served on numerous civic and community boards, and is Past Chair of the Kenneth Young Center. Building on his role as Harper Trustee, Kelley serves as Chair of the Public Policy and Governmental Relations Committee of the Illinois Community College Trustees Association.
Bill and his wife, Jeanne, live in Schaumburg. They have three children - Monica, Billy and Michelle.
Walt Mundt joined the board in April 2011. He has served as Board Vice-Chair.
Mundt is a sales director for a tax technology firm specializing in accounting, compliance, audit support and planning. An experienced executive with more than two decades of experience in the enterprise software and technology industry, Mundt also has built a career using software solutions to help companies gain a competitive advantage and maximize shareholder value.
He received his bachelor's degree in business administration from Southern Illinois University and his MBA from Keller Graduate School of Management, where he concentrated in Information Systems. He also has a Master's of Science in Taxation from DePaul University.
Mundt has lived in Harper's district for more than 25 years, and has been active during that time in numerous community and civic organizations, including Palatine Youth Baseball and YMCA basketball.
He lives in Arlington Heights with his wife, Cheryl. The couple has two sons.
Dr. Nancy Robb was elected to the Board in 2015 and serves as Board Secretary.
As a seasoned educator, she retired in 2014 as superintendent of District 211 where she served in various roles for more than 30 years. Robb has close ties to Harper beyond her role as superintendent of a sender high school district. She has been a member of the Harper Educational Foundation which raises funds for student scholarships.
Serving as a Harper trustee naturally fits with Robb's aim to boost graduation rates for disadvantaged students. She has been working tirelessly to launch "Excel Beyond 211 Dollars for Scholars." This program is dedicated to mentoring, advising and supporting first general low income District 211 graduates. The aim of this program is to increase college success and completion.
Robb also serves as president of the Buehler YMCA Advisory Board and is a member of the Women in Need Growing Stronger (WINGS) Leadership Board.
She holds a doctorate from Roosevelt University, Master's in Education from the University of Pittsburg and a BA from Wittenberg University.
Robb lives in Barrington with her husband John.
Gregory Dowell was appointed to the Harper Board in 2011 to fill a vacant seat and was subsequently elected in 2013. He has served as Vice Chair and Board Chair.
The Palatine businessman spent the first 11 years of his career providing tax and financial consulting services to high net worth clients and owners of closely held businesses through a large Chicago law firm. In 1992, he joined Bass, Solomon & Dowell LLP, recently renamed The Dowell Group CPAs & Advisors LLP, where he currently serves as managing partner. In that role, he provides a variety of services to the business community, concentrating on business start-ups and entrepreneurs. He also offers accounting, tax and audit services to nonprofit organizations and governmental agencies.
Dowell is a member of the Illinois CPA Society and the American Institute of CPAs. He was the 2006 recipient of the Illinois CPA Public Service Award. He has authored numerous articles for professional journals, and is a licensed instructor of continuing education for CPAs.
In addition to his professional work, Dowell has served the community in a number of capacities. He is a former Village of Deer Park trustee where he also served as finance chair; a founding member and treasurer of the Vehe Farm Foundation; past director of JourneyCare, which provides hospice and palliative care to the Chicago area and northern Illinois; past director and current member of the Barrington Area Chamber of Commerce; the past treasurer and director of the Palatine Chamber of Commerce; a member of the Accounting Advisory Board of Illinois Wesleyan University; a past manager and travel coach with the Barrington Youth Baseball Association; a member and past deacon and elder of the Presbyterian Church of Barrington; and a volunteer for the Illinois Historic Preservation Agency.
He also has served Harper College as a member of the Small Business Advisory Committee.

Dowell holds a bachelor's in accounting from Illinois Wesleyan University and an MBA in finance from Northern Illinois University. While in pursuit of his MBA, Greg was able to take some of his required courses at Harper, which was a critically important option for a working father. He and his wife live in Deer Park, where they raised their two children.
Diane Hill joined the Harper College Board of Trustees in 2008 to complete the term of her late husband, David Hill, the CEO of nationally-known homebuilder Kimball Hill Homes. She was subsequently elected to two 6-year terms in 2009 and 2015. Hill served as Chair of the Board from 2010 to 2015, and now serves as Board Liaison to the Harper College Educational Foundation.
Hill is retired from Northwestern University, where she served for 32 years as senior lecturer, author and clinical supervisor in speech and language pathology. Nationally, she served as Chair of the Specialty Board on Fluency Disorders.
Hill is an emeritus member of Harper's Educational Foundation Board.
She also has been an active community volunteer in programs throughout Community Consolidated School District 15, Township High School District 211, the Boy Scouts, The Bridge Youth and Family Services, and WINGS (Women In Need Growing Stronger). Hill has held numerous leadership roles for All Saints Lutheran Church in Palatine and served on the Leadership Committee of the Fund for Leaders in Mission of the Evangelical Lutheran Church in America.
Hill serves on the Corporate Board of Northwest Community Hospital, and formerly served on the Board of Augustana College, her alma mater.
Hill lives in Barrington and has one son, a Fremd High School and Princeton University graduate.
Herb Johnson was a member of the Harper College Educational Foundation board for 3 ½ years prior to his election to the Harper College Board of Trustees in April, 2017. He currently serves on the College's Audit Committee, Distinguished Faculty Selection Committee as well as the alternate representative to the Illinois Community College Trustees' Association.
Johnson retired from a 43-year career as a CPA in the public accounting firm arena. He was a tax partner with accounting firms KPMG, McGladrey & Pullen and CliftonLarsonAllen. Johnson served clients in specialty areas including financial institutions, real estate, oil and gas and privately owned businesses through the firms' offices in Chicago, Miami, Schaumburg and Oak Brook. He frequently represented clients before the Internal Revenue Service.
His other past community service activities included Treasurer of the Village of Inverness, member of the Northwest Community Hospital Foundation board and member of the Board of Directors of Inverness Golf Club. He and his wife Laura also volunteer with Habitat for Humanity.
Herb took a class at Harper when the college was in its infancy. He received his undergraduate degree in business from Northern Illinois University and his MBA degree from Loyola University of Chicago. He is a licensed CPA in the State of Illinois and belongs to the American Institute of Certified Public Accountants. He lives in Inverness.
Pat Stack was appointed to the Harper Board in 2015 to fill a vacant seat.

Stack is retired from a career in hospital administration, where she most recently served as Vice President of Performance Improvement at Northwest Community Hospital in Arlington Heights. In this role, she worked to develop meaningful dashboards and trained leaders in performance improvement methodologies. In addition to various other administrative roles over the course of 24 years at NCH, Stack also held positions in critical care, continuing education and management at Sherman Hospital in Elgin and Loyola Medical Center in Maywood.
Stack has close connections to Harper. As a hospital administrator, she worked closely with graduates of the College's nursing program and other medical programs at Harper.
Stack holds a bachelor's degree in nursing from Georgetown University in Washington, D.C., and a Master's Degree in Business Administration from the Lake Forest Graduate School of Management. She has also published articles on organizational change and performance improvement in the health care industry.
Stack lives in Barrington with her husband and enjoys spending time with her son, three daughters (one is a graduate of Harper's nursing program) and two grandchildren.
Harper students elected Kei Smith to serve as the board's student trustee for the 2023-24 school year.
Smith enrolled at Harper in 2021 to study philosophy and sociology, with the objective of working in public policy, international affairs or academia. Her "big goal" is to work for the United Nations, traveling while interacting with different cultures to explore their differences and, more importantly, their similarities.
Her biracial identity – Smith is Japanese and white – informs her perspective. "I've spent my life trying to bridge the gap between two cultures, between two languages," she said. "Language affects how we perceive and interact with different cultures."
Even before she was elected student trustee, Smith was a leader on Harper's campus. She founded the Asian Student Association in fall 2022 when she and other students sought out a space for community and cross-cultural sharing within many Asian identities. Smith also became the president of Harper's Pride Club for the 2022-23 academic year. In addition, she serves as an Illinois ambassador for the Human Rights Campaign and volunteers with the Kenneth Young Center.
As a student, Smith has often collaborated with Harper's Office of Diversity, Equity and Inclusion, an experience that drove her to run for student trustee. She's interested in the inner workings of Harper at the highest level and wants to connect the board to the perspectives of students. In her role, she hopes to support sustainability initiatives, help to streamline how information reaches students and encourage increased administrative involvement in DEI meetings and events.
Smith plans to graduate from Harper with an associate degree in 2024 and transfer to a four-year university in the U.S., or maybe Tokyo, before attending graduate school overseas. She lives in Schaumburg with her three cats, plays guitar, is a Star Wars fan and likes to read manga in both Japanese and English to observe variations in translation.