Harper Dental Hygiene Clinic
Dental Hygiene Clinic
Dental Hygiene Clinic at Harper College
Thank you for your interest in the dental hygiene clinic at Harper College! Below is information about our clinic. If you would like to schedule a dental hygiene appointment please call 847.925.6534 or visit the dental hygiene reception desk on the Harper College Palatine campus, 1200 West Algonquin Road, Avanté Center, Building X, Room 102A.
We hope to see you soon!
Comprehensive dental hygiene care for the community
Students provide care under guidance of licensed hygienists and dentists
State-of-the-art facilities
Low cost for all; children 16 and under and adults 60+ offered additional discount
Services provided:
Medical history review
Vitals screening
Gum (periodontal) disease examination
Dental examination
Comprehensive dental hygiene care-scaling and removal of deposits from teeth
Head and neck examinations/Oral cancer screenings
Radiographs (X-rays)
Oral health education
Smoking cessation education
Nutritional counseling
Fluoride treatments
Sealants
Tooth desensitization treatments
Medical evaluations
Should you have a medical condition which requires consultation with a physician, treatment may be delayed until approval for treatment is received from the physician.
Your time is important to us
There's a reason you might spend a little more time at our clinic. When receiving care in an educational setting, a teaching/learning environment, you'll get attention and care from students who are carefully observed, guided and evaluated by licensed dental hygienists and dentist faculty. Each appointment may last three to four hours. The number of appointments necessary to complete your care is determined by the complexity of your dental hygiene needs.
Payment for services
Nominal fees are charged to cover the expenses of supplies. Fees are to be paid when services are rendered. Electronic payment (credit and debit cards) are accepted. We will provide a receipt for you to file with your dental insurance company.
Sample clinic fees:* (Please confirm fees by calling the clinic)
Screening $7
Dental hygiene care $27-64
X-rays $3-35
Other: Sealants (each) $5
*Discounted fees for children and adults 60+.
Please review the following documents prior to your appointment: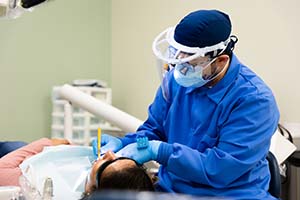 Become an important part of the educational experience
Patient responsibilities
Students must complete a specific number of patient experiences and they have limited amount of clinic time to achieve their clinical requirements. Failed or cancelled appointments will impact student grades. They depend on you to help them graduate. Therefore acceptance as a patient in our clinic will depend upon your ability to keep scheduled appointments. If you cancel an appointment please contact your student clinician at least 48 hours in advance.
How to schedule your appointment
Make your appointment today by calling 847.925.6534 or visit the dental hygiene reception desk located on the Harper College Palatine campus, 1200 West Algonquin Road, Avanté Center, Building X, Room 102A. Your first appointment is scheduled as a screening visit. We will assess your dental hygiene needs, expose X-rays if necessary and provide general information regarding your oral health status. This initial visit will take approximately 1.5 hours. Fee is $7. If you are an appropriate fit for our educational setting, you will be matched with the student who will schedule your comprehensive care appointment(s).
Clinic hours
Clinic hours vary semester to semester, according to program schedules, however morning and afternoon appointments are available. Our students schedule appointments based on their academic schedule and program requirements.
Contact Us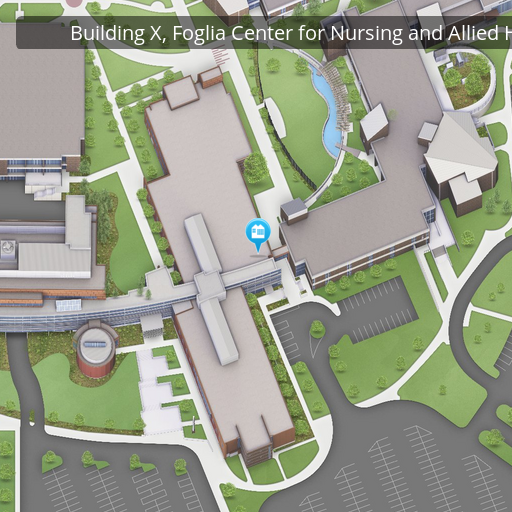 Dental Hygiene Clinic
Building X, Room X-102
847.925.6534