Alumni Spotlight: Michael Turgeon
Alumni Spotlight: Michael Turgeon

Harper College Educational Foundation

April 27, 2017

April 27, 2017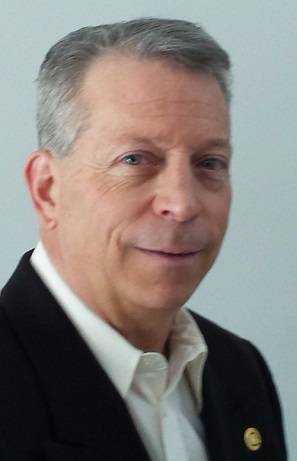 Michael Turgeon is an engineer, entrepreneur, financial planner and proud Harper graduate.

Although Michael's high school friends jokingly referred to Harper as the "University of Southern Palatine," Michael is very proud of his choice to attend Harper. Back in 1979, when Michael started at Harper, the campus had only seven buildings (we now total 22 buildings and two satellite campuses). Seeing the campus grow and the contributions Harper generates to our local economy makes him proud to be an alumnus.
Michael, who grew up in Schaumburg, did not go directly to college after high school. Instead, he went to work in a warehouse. Three months later, he decided to enroll at Harper to pursue a career as an engineer. He successfully earned an associate degree from Harper and transferred to Arizona State University. The difference between Harper and ASU was striking. At ASU, Michael found himself taking classes from teacher's assistants. He missed Harper's small class size taught by accessible and approachable professors.
After completing his degree at ASU, Michael worked as a mechanical and industrial engineer before establishing his own small business. Being self-employed meant he was solely responsible for his future, and Michael realized he needed to develop a long-term plan that included planning for his retirement. While researching how to set up a retirement plan, Michael was surprised to learn that only a licensed broker could access the type of data he needed. Undeterred, Michael became a licensed broker. Soon, he started working with other small businesses to help them establish retirement plans. This experience unearthed his passion for private securities, and he transitioned to owning a securities business in Rosemont that employed 80 people. After 20 years, he sold the business and now works as an independent financial advisor.
Michael is deeply committed to the community as evidenced by his long-term involvement with the Schaumburg/Hoffman Estates Rotary. He was asked to join Rotary in 1994 and served as the Club President in 2000–01. Michael has twice been named "Rotarian of the Year." Currently, he is the Fundraising Chair for the Schaumburg/Hoffman Estates Rotary and is helping lead the charge to raise $1 million for the Fishing Well scholarship. This unique scholarship provides funds for Schaumburg and Hoffman Estates residents or employees who are 24 or older to attend Harper in an effort to increase their employment opportunities and earning potential.