Bike Share Program
Harper College launched its very own Bike Share Program in Summer 2022 in Partnership with Koloni. We are excited that you are interested in learning more about the Bike Share Program! Bike Sharing can often be an effective complement to public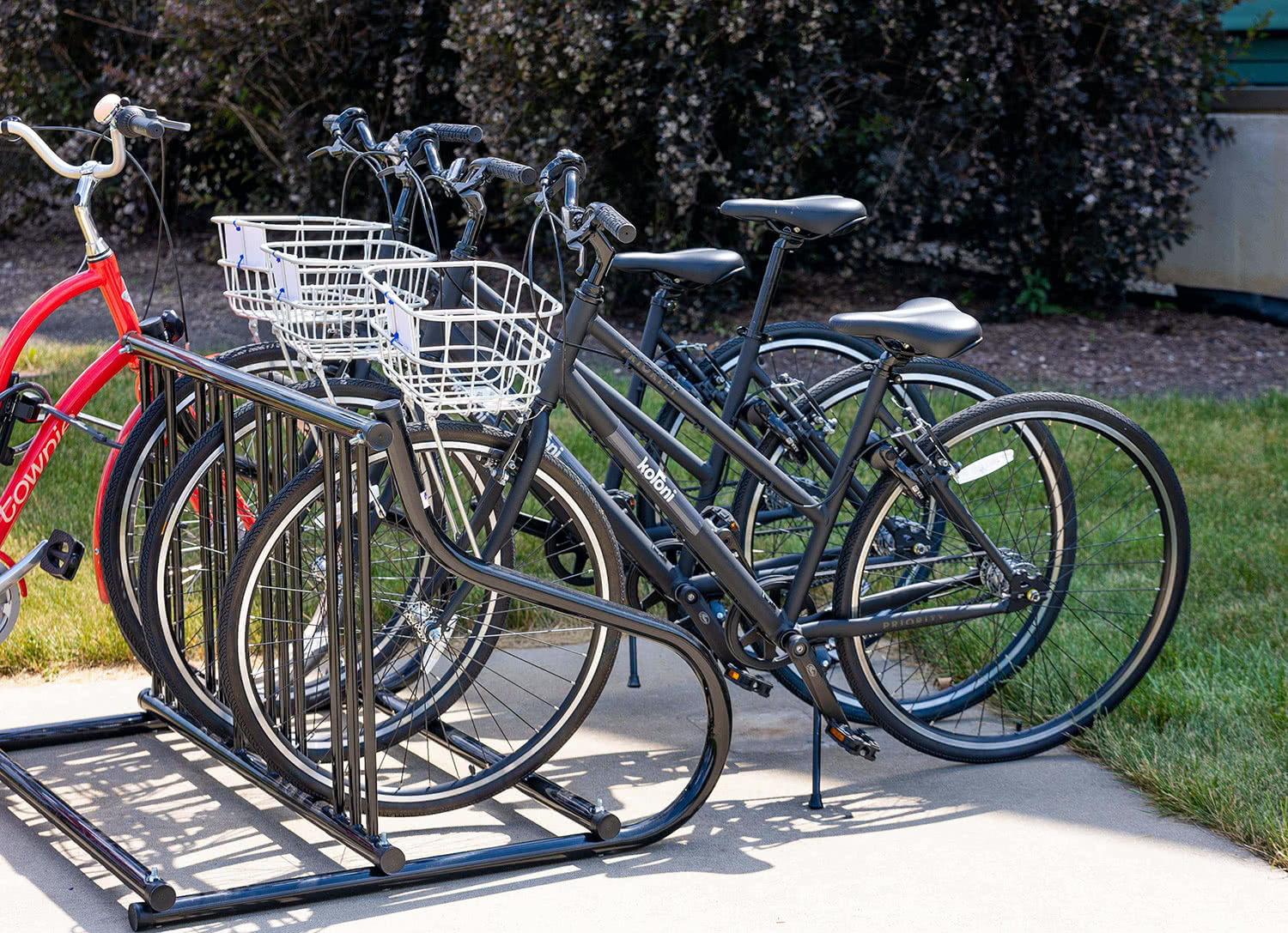 transportation. It increases mobility options, reduces carbon emission, enhances the overall transportation networks in our surrounding communities, provides leisure activities and much more! Bike sharing involves a network of bicycles and stations, where a member or renter can check out a bike from a station and return it to any other station within the network. Bike Sharing can often supplement existing transportation systems by offering users an option for quick and reliable one‐way or two-way trips. Bike Sharing is usually ideal for short trips or leisure activities.
"Life is like riding a bicycle. To keep your balance, you must keep moving!" -Albert Einstein
Questions? Please contact Bike Share Program Coordinator, Kayla Parchim, at pk32218@harpercollege.edu.