Meet the Wellness Staff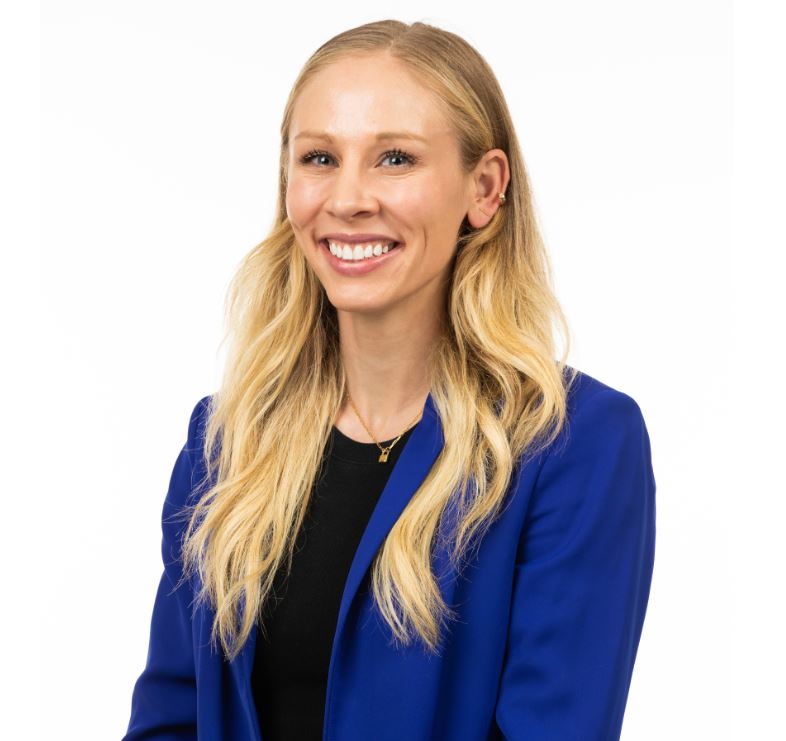 Beth McPartlin
Manager, Harper Wellness
eripperg@harpercollege.edu |847-925-6963

Beth McPartlin joined Harper College in March 2019 as the Manager of Harper Wellness. In her role, Beth is responsible for the planning, development, implementation and monitoring of all student and employee wellness initiatives.

Beth is focused on identifying and meeting the holistic health and wellness needs of Harper students, employees and faculty through the development and implementation of evidence based campus-wide programming, events and resources that will assist the entire campus in maintaining lifelong well-being.

Beth played volleyball and received her Associate of Arts at Kirkwood Community College in Cedar Rapids, IA. After completing her AA, Beth transferred to Mount Mercy University in Cedar Rapids, IA where she received a BA in Psychology and a minor in Criminal Justice. Beth continued her volleyball career at Mount Mercy and also ran track & field. She then went on to attend The University of Iowa (UI) in Iowa City, IA in 2011 to pursue a Master's of Arts in Higher Education & Student Affairs. During her time at UI, Beth worked as a graduate assistant at Student Health and Wellness where she was responsible for planning and implementing a variety of wellness programs for students with a focus on alcohol education. Beth graduated in 2013 and continued to work at Student Health & Wellness at UI where she served as a Behavioral Health Clinician, providing alcohol and other drug education and support for high-risk students and also provided campus-wide wellness programming on topics such as sexual health, resilience, stress and bystander intervention and violence prevention.

During her time at UI, Beth also managed a variety of other wellness programs and initiatives including the online sexual misconduct prevention program, served as a Dean On Call for students in crisis, helped coordinate the It's On Us Sexual Assault Prevention Summit, and led a Peer Health Education program called the Health Ninjas. In 2016 Beth moved to Illinois and started working at Northwestern University as a Project Coordinator in the Office of the Provost where she coordinated a variety of faculty programs including the New Faculty Welcome, Women Faculty Receptions and Communicating Science to the Public. Beth also served as a co-chair for the VIP Commencement Committee where she was responsible for organizing the VIP guest experience for the honorary degree recipients and Commencement speaker.

Beth is thrilled to be a Harper Hawk, and she is excited to work with a variety of campus partners on various wellness initiatives. In her spare time Beth enjoys running, CrossFit, volleyball, hiking, the outdoors, spending time with her family and friends and hanging out with her two fluffy cats.
Preeti Thakkar
Wellness Promotion Assistant, Harper Wellnesstp12863@harpercollege.edu
Preeti Thakkar started her first year at Harper College in August 2020. She graduated from James B. Conant High School and is currently working towards a degree in Graphic Design with a minor in Marketing. At Harper, she was involved with the Student Activities Board and gained lots of experience with event planning, leadership, promotional marketing, and content design. Outside of school, Preeti enjoys arts and crafts, watching movies, and yoga. As a student aide, she works under the guidance of Beth McPartlin for the Harper Wellness Department. She's very passionate about health and lifestyle, so the department is a great fit. She is looking forward to working with the Harper community and supporting wellness initiatives for all!

Anshyka Dutta

Wellness Promotion Assistant, Harper Wellnessda12438@harpercollege.edu
Anshyka Dutta joined Harper College in August 2021 as a student. She graduated from Conant High School, where she discovered her passion for psychology. She is pursuing an Associate Degree in Psychology at Harper. During her time at Harper, she is involved in clubs such as the Student Activities Board, where she developed interpersonal and organizational skills. In her last year at Harper, she works under the guidance of Beth McPartlin as a Student Wellness Aide for Harper Wellness. She is thrilled to learn more and further strengthen her skills, as well as develop new ones. In her free time, Anshyka enjoys sketching and painting, discovering new music, rewatching her favorite shows, and spending time with family and friends. Anshyka is excited to be a part of the Harper Wellness community and work with her peers, as well as meet new people. She looks forward to being involved in many fun experiences on campus and bringing all Harper Wellness has to offer to the students!

Alena Nemkina

Wellness Promotion Assistant, Harper Wellnessna00901@harpercollege.edu
Alena Nemkina is a first-year student at Harper college joined the Harper Wellness team in August 2022. Alena hopes to be a future Psychologist, so she is currently taking psychology courses at Harper. Alena hopes that one day you will see her picture while browsing for a Psychologist, whether if be for yourself or for someone else! Words directly from Alena: "Therapy is a really cool thing, I'm not lying!"
Alena's hobbies include working out, skiing, and traveling. Alena tries to maintain a healthy lifestyle, which is why the gym, pool and yoga mat are her best friends. Skiing is also part of her life because she has so much fun! Alena believes that even if you have never tried skiiking, she promises it is worth trying (at least imagine how beautiful mountains are from the peaks)! Alena's country of origin is Russia, but the United States has already become home for her. She has been living in the United States for a a little over two years now, and she has already visited almost all of that states! Traveling is her obsession. Alena loves the United States and enjoys Americans, so she is excited to work with so many different people during her time at Harper Wellness! Alena's motto is, "You have only one life, so live this life to the fullest!" Alena would love to make your student experience at Harper even better, more fascinating and brimful and she hopes to achieve that goal through her work at Harper Wellness. If you see Alena around campus, don't forget to say hello as she is looking forward to meeting new students!