Meet the Wellness Staff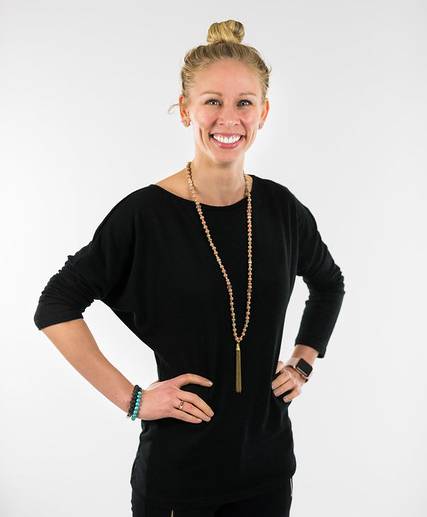 Beth Ripperger
Manager, Harper Wellness
eripperg@harpercollege.edu
847-925-6963

Beth Ripperger joined Harper College in March 2019 as the Manager of Harper Wellness. In her role, Beth is responsible for the planning, development, implementation and monitoring of all student and employee wellness initiatives.

Beth is focused on identifying and meeting the holistic health and wellness needs of Harper students, employees and faculty through the development and implementation of evidence based campus-wide programming, events and resources that will assist the entire campus in maintaining lifelong well-being.

Beth played volleyball and received her Associate of Arts at Kirkwood Community College in Cedar Rapids, IA. After completing her AA, Beth transferred to Mount Mercy University in Cedar Rapids, IA where she received a BA in Psychology and a minor in Criminal Justice. Beth continued her volleyball career at Mount Mercy and also ran track & field. She then went on to attend The University of Iowa (UI) in Iowa City, IA in 2011 to pursue a Master's of Arts in Higher Education & Student Affairs. During her time at UI, Beth worked as a graduate assistant at Student Health and Wellness where she was responsible for planning and implementing a variety of wellness programs for students. Beth graduated in 2013 and continued to work at Student Health & Wellness at UI where she served as a Behavioral Health Clinician, providing alcohol and other drug education and support for high-risk students and also provided campus-wide wellness programming on topics such as sexual health, resilience, stress and bystander intervention.

During her time at UI, Beth also managed a variety of other wellness programs and initiatives including the online sexual misconduct prevention program, served as a Dean On Call for students in crisis, helped coordinate the It's On Us Sexual Assault Prevention Summit, and led a Peer Health Education program called the Health Ninjas. In 2016 Beth moved to Illinois and started working at Northwestern University as a Project Coordinator in the Office of the Provost where she coordinated a variety of faculty programs including the New Faculty Welcome, Women Faculty Receptions and Communicating Science to the Public. Beth also served as a co-chair for the VIP Commencement Committee where she was responsible for organizing the VIP guest experience for the honorary degree recipients and Commencement speaker.

Beth is thrilled to be a Harper Hawk, and she is excited to work with a variety of campus partners on various wellness initiatives. In her spare time Beth enjoys running, CrossFit, volleyball, hiking, the outdoors, spending time with her family and friends and hanging out with her two fluffy cats.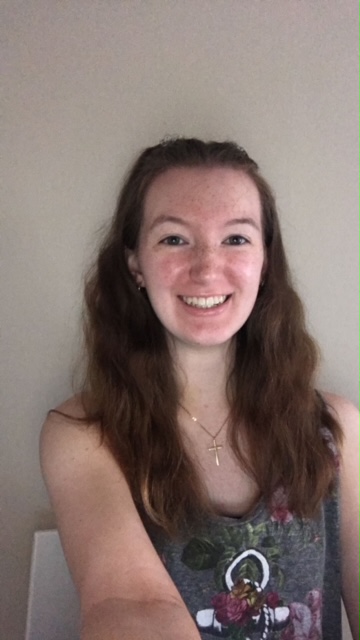 Kayla Parchim
Wellness Promotion Assistant, Harper Wellness
pk32218@harpercollege.edu
Kayla Parchim began her Harper College career in the summer of 2020 amidst the pandemic to jumpstart her college education. She has always valued education, from working to pursue a career in teaching English at the high school level to being a swim instructor for two years at the pool in Building M as an employee of the Palatine Park District.
At her time in high school, Kayla often took on leadership roles. She spent two years in Student Council and one of those years on the Student Council Board. As well as taking on leadership roles in clubs, she also took on those responsibilities in the classroom; in her junior and senior year, she interned for her former English teacher and learned a lot about how to run a class, both in the classroom and behind the scenes.
In her free time, Kayla enjoys spending time outside on a sunny day, binging a comedic sitcom on Netflix, bettering herself by devoting time to exercising, playing with her dog, hanging out with her friends and family, and writing.
Kayla is thrilled to bring her skillset to the table to better the college she has been going to since her early days in the summer In-Zone program. And she is giddy to be a part of Harper Wellness and work with Beth Ripperger, as well as everyone she gets the chance to meet in this unique experience!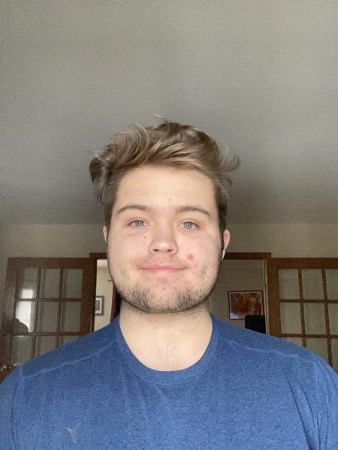 Mitch Ryba
Wellness Promotion Assistant, Harper Wellness
Mitchell Ryba joined Harper College in August 2020.

Mitchell was heavily involved in Rolling meadows high school (RMHS) in Rolling Meadows, Il. He was involved with the award-winning Marching mustangs band and worked his way to becoming a Drum major (Student Director). He also played for The rolling meadows high school jazz band. In his last year partnered with Harper college, he had an internship to attain a Nursing assistant certification. He worked towards Learning and developing skills for working in healthcare.
After graduating from RMHS, Mitchell registered at Harper College. He is working towards a career in molecular and cellular biology, currently working as a Student Wellness aid in Harper Wellness. Under direct supervision and guidance from the Wellness Manager, Beth Ripperger, Mitchell assists with designing wellness programs and promotional campaigns.
Mitchell is a proud Harper Hawk, and he is excited to be a part of engaging wellness initiatives. In his free time, Mitchell enjoys hiking, the outdoors, exercising, and spending time with my family and friends.