Meet the Wellness Staff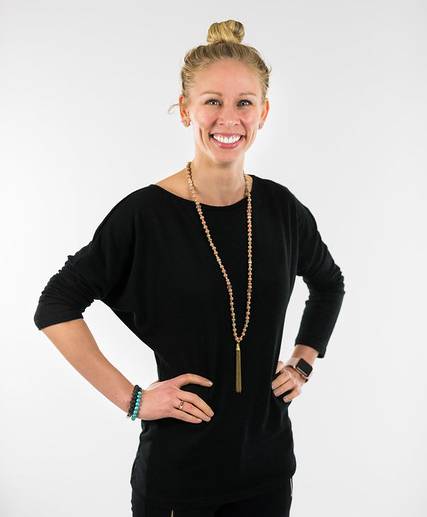 Beth Ripperger
Manager, Harper Wellness
eripperg@harpercollege.edu
847-925-6963

Beth Ripperger joined Harper College in March 2018 as the Manager of Harper Wellness. In her role, Beth is responsible for the planning, development, implementation and monitoring of all student and employee wellness initiatives.

Beth is focused on identifying and meeting the holistic health and wellness needs of Harper students, employees and faculty through the development and implementation of evidence based campus-wide programming, events and resources that will assist the entire campus in maintaining lifelong well-being.

Beth played volleyball and received her Associate of Arts at Kirkwood Community College in Cedar Rapids, IA. After completing her AA, Beth transferred to Mount Mercy University in Cedar Rapids, IA where she received a BA in Psychology and a minor in Criminal Justice. Beth continued her volleyball career at Mount Mercy and also ran track & field. She then went on to attend The University of Iowa (UI) in Iowa City, IA in 2011 to pursue a Master's of Arts in Higher Education & Student Affairs. During her time at UI, Beth worked as a graduate assistant at Student Health and Wellness where she was responsible for planning and implementing a variety of wellness programs for students. Beth graduated in 2013 and continued to work at Student Health & Wellness at UI where she served as a Behavioral Health Clinician, providing alcohol and other drug education and support for high-risk students and also provided campus-wide wellness programming on topics such as sexual health, resilience, stress and bystander intervention.

During her time at UI, Beth also managed a variety of other wellness programs and initiatives including the online sexual misconduct prevention program, served as a Dean On Call for students in crisis, helped coordinate the It's On Us Sexual Assault Prevention Summit, and led a Peer Health Education program called the Health Ninjas. In 2016 Beth moved to Illinois and started working at Northwestern University as a Project Coordinator in the Office of the Provost where she coordinated a variety of faculty programs including the New Faculty Welcome, Women Faculty Receptions and Communicating Science to the Public. Beth also served as a co-chair for the VIP Commencement Committee where she was responsible for organizing the VIP guest experience for the honorary degree recipients and Commencement speaker.

Beth is thrilled to be a Harper Hawk, and she is excited to work with a variety of campus partners on various wellness initiatives. In her spare time Beth enjoys running, CrossFit, volleyball, hiking, the outdoors, spending time with her family and friends and hanging out with her two fluffy cats.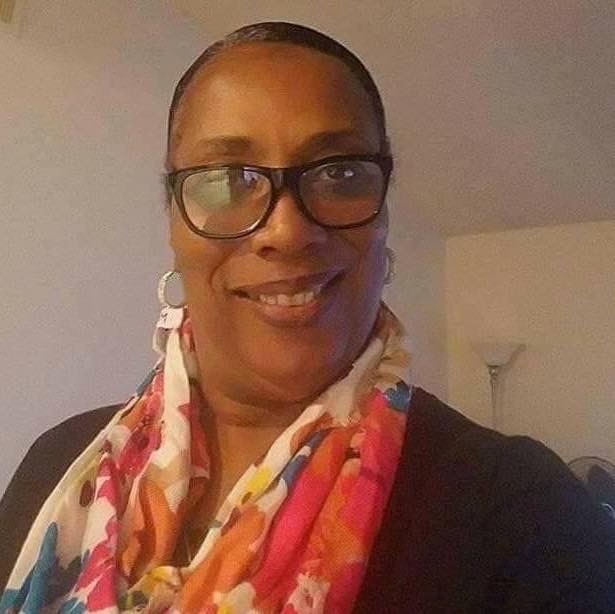 Linda Grillier
Wellness Promotion Assistant, Harper Wellness
lgrillie@harpercollege.edu

Linda has a passion for health and fitness. She is currently studying for her Personal Training Certificate and her Associate in Arts Degree. Linda is looking to be an example for people looking into putting their health first and for those who may feel a little intimidated by some of the younger trainers. If Linda can do it at sixty you can too! Linda is an advocate for non-traditional students and wants others who might be older to know that, "Yes! This is our second act and if you want to go back to school, great, do it. You want to start working out? Great! Then do it." Linda would love to help get people moving no matter what age, shape or size!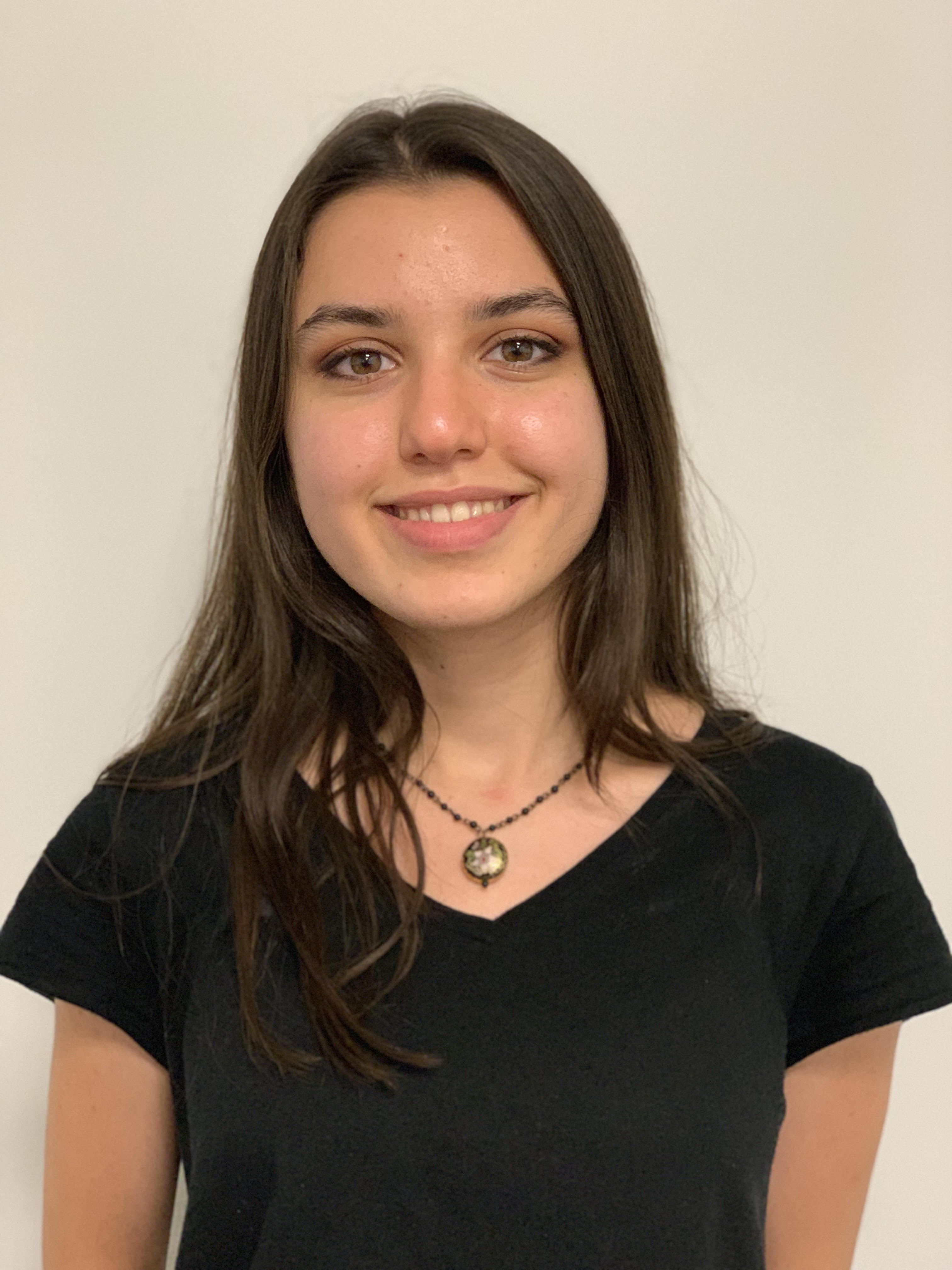 Sevval Kurtaran
Sevval Kurtaran joined Harper College in August 2019 as one of the first student aides of Harper Wellness. In her role, Sevval assists the Wellness Manager with the planning, development, implementation, and monitoring of all student and employee wellness initiatives.

Sevval was in AP Studio Art during her high school journey at Glenbrook South High School (GBS) in Glenview, IL. She was also a member of the NAHS, National Art Honor Society of Arts. Along with that, she took Graphic Design and Business classes. In her last semester at GBS, she got an internship at Creative Werks, a company that works with top food brands to bring ideas to market by manufacturing, co-packing, and design. Sevval had the chance to work within their Werkshop Design Group and she came up with her 'on the go' packaging design project that was eye-catching, practical, and most importantly, healthy. She learned and understands operational capabilities and how that may affect design thinking, contributed innovative campaign strategies to marketing managers, and developed strategies for targeting specific segments of customer base, as her interest in wellness was growing. After graduating from GBS, Sevval registered to Harper College, where she is pursuing a career in Marketing, and working as the Student Wellness Promotion Assistant in Harper Wellness. Under direct supervision and guidance from the Wellness Manager, Beth Ripperger, Sevval assists with designing wellness programs and promotional campaigns, including but not limited to, posters, social media posts, email, bulletin boards, flyers, interactive activities, and other health and wellness promotion materials.

Sevval is delighted to be a Harper Hawk, and she is excited to be a part of engaging wellness initiatives. In her free time, Sevval enjoys painting, sketching, watching movies, and spending time with her family and friends.