Wellness Events
Wellness Wednesdays with Beth
Join @harper_wellness LIVE on Instagram every Wednesday at 12:15pm, beginning April 2, to talk about various wellness topics! Each week, Harper Wellness will discuss tips, tricks and advice that relate to the 8 dimensions of wellness (Emotional - Environmental - Financial - Intellectual - Social - Occupational - Physical - Spiritual)
Student and Employee Intramurals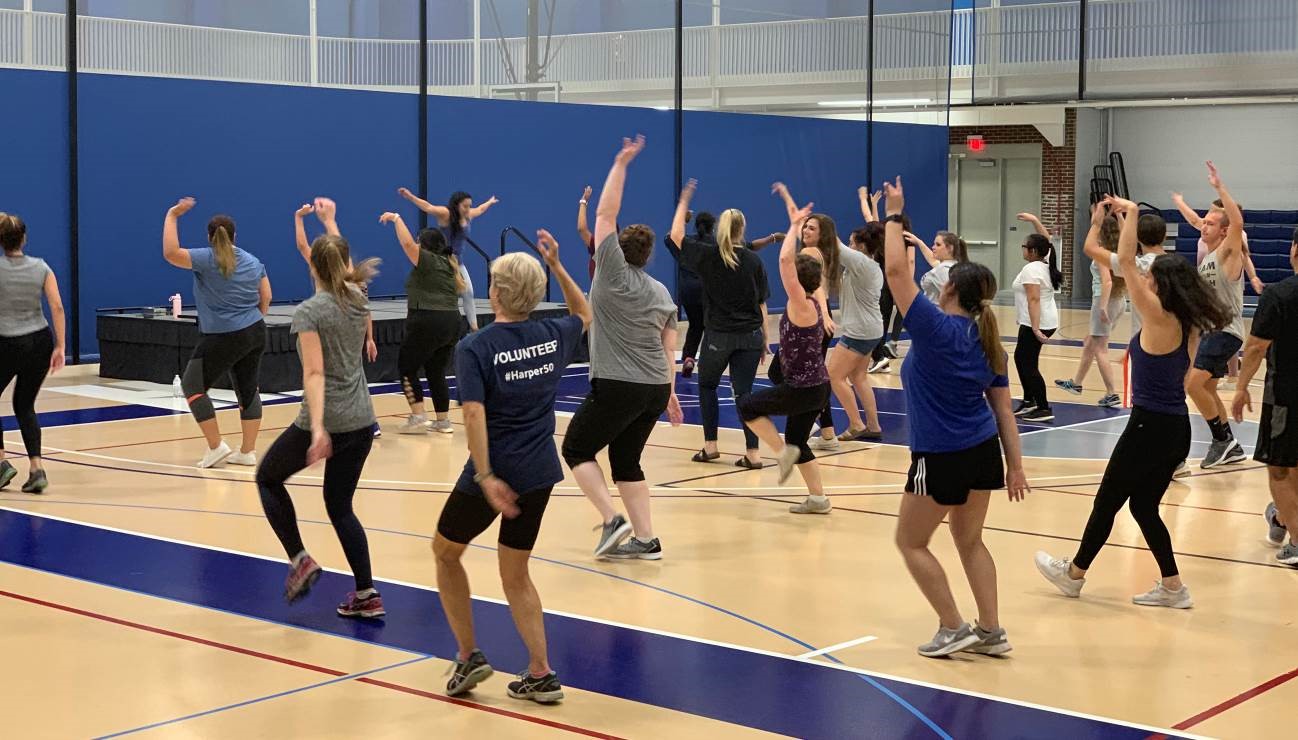 At Harper's Health and Recreation Center, the Intramural Sport Program offers a wide variety of sport events, tournaments and leagues during the fall and spring semester. The Intramural Sport Program is a free program designed for all levels of interest and experience.
Summer 2020 Trivia Thursdays (open to Harper students, faculty and staff): Join Harper Campus Recreation and Harper Wellness for Trivia Night starting Thursday, July 2nd from 4-5pm. Each week, first, second and third place winners will receive a prize**. Participate in multiple weeks and earn additional points towards being the overall scoreboard leader.

Thursday Night Trivia Dates: 7/2, 7/9, 7/16, 7/23

WebEx meeting link(s) will be sent to participants after registration.

**Must be a currently enrolled (Summer 2020) Harper student in order to receive a prize. Harper Students are eligible to receive an Amazon Gift Card and IM Champion t-shirt. Harper Faculty/Staff are only eligible to receive an IM Champion t-shirt.
***Only valid Harper emails will be accepted (@mail.harpercollege.edu or @harpercollege.edu). Questions? Contact Veronica Tantoco at vtantoco@harpercollege.edu.

Registration Link: https://forms.gle/3Ngbn8opGTHknRCL8
Virtual Group Exercise Classes
Campus Recreation wants you to stay healthy and physically fit while practicing social distancing. They will be posting exercise videos weekly to keep you motivated and in shape workouts (daily) on their Facebook page at @HarperCampusRec. In addition, Campus Recreation will be hosting LIVE workouts each week including yoga, Zumba and HIIT! To learn more about the dates/times of the virtual offerings, please visit the Health and Recreation Center's Virtual Workout page.
Program Request Form: Harper Wellness can provide in-person presentations or workshops on a variety of wellness topics. Students, staff or faculty can submit a request form for group meetings, organizations, clubs, classes, etc. It is strongly encouraged to submit the form two weeks prior to the desired date(s) in order to ensure that Harper Wellness can adequately meet your needs. Below is a list of wellness topics offered. Don't see what you're looking for? We can tailor any presentation to fit your needs and population.
Alcohol 101
Building a Wellness Plan
Coping with Stress
Healthy Relationships
Nutrition
Physical Activity
Relaxation Techniques
Resilience 101
Sexual Health
Sleep: Getting Enough Zzz's