Wellness Events
Campus Blood Drive
Share the love and save a life this February by stopping by the Health and Recreation Center, Building M (Room M2012) to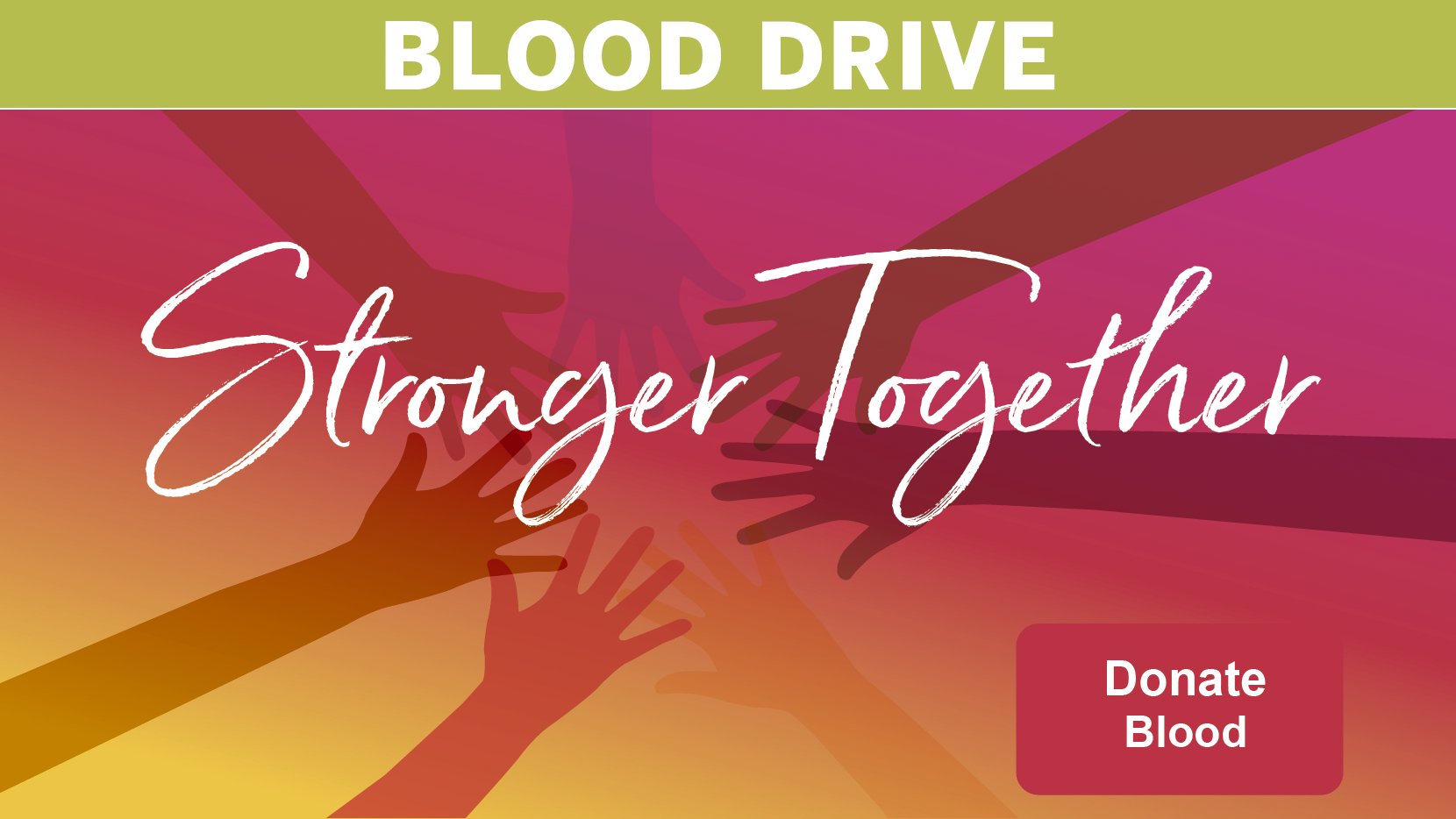 donate blood anytime between 10:00am - 3:00pm on Wednesday, February 22 or Thursday, April 27. The donation process takes one hour or less to complete. Every donation helps save 3 lives! Appointments are preferred but walk-ins are welcome.
Feb. 22: Sign-up for an appointment at https://bit.ly/BloodDrive-2-22-23
April 27: Sign-up for an appointment at https://donate.illinois.versiti.org/donor/schedules/drive_schedule/5604834
Bring photo ID and make sure to eat a healthy meal and drink plenty of water before donating. Call (630) 723-2589 with eligibility questions.
This event is being sponsored by Versiti Blood Centers, Harper Wellness, and the Faculty Senate.
Additional questions about donating? Contact Harper Wellness Manager, Beth McPartlin, at eripperg@harpercollege.edu
Wellness & Justice Series
The Office of Diversity, Equity and Inclusion, in partnership with Harper Wellness and Social Justice Studies, is now offering a Wellness & Justice series. This series explores the intersectionalities of the eight dimensions of wellness and social identities, including race, gender, religion, and class. Please join our monthly discussions, which are focused on the topics of social justice and wellness through the lens of diversity. Open to all to attend! See the full schedule below! Learn more and register for the sessions at: https://www.harpercollege.edu/equity/includes/wellnessjustice.php
Mental Health For All?
Thursday, February 2, 2023
12:00 PM – 1:00 PM
Building D, Room D281 (Cultural Center, above Starbucks)
The Monsters Under Our Mats: Exploring the Ethical Implications of Yoga
Thursday, March 2, 2023
12:00 PM – 1:00 PM
Virtual (via Webex)
Dismantling the Inherent Privilege of Self-Care
Thursday, April 13, 2023
12:00 PM – 1:15 PM
Virtual (via Webex)
Take Care of Me in 2023
Harper Employee 8 - Week Fitness Incentive; January 30 through March 26
Looking for some motivation this winter? Campus Recreation and Harper Wellness are here to help!
Harper employees! Join in on the fun at the Health and Recreation Center for this free "Take Care of Me in 2023" fitness incentive and lunch and learn series. This eight-week incentive includes fitness tips and fitness challenges emailed weekly, a free fitness assessment, and access to the "Snack and Learn" sessions held at the Health and Recreation Center. Registration is required and opens on Thursday, January 12 and closes on Friday, January 27.
Incentive Includes:
Free fitness assessment on Tuesday, February 7.

Registration is required.
Fitness guidance tips emailed weekly
Free Health and Recreation Center tumbler with registration
All participants who participate in 80% of the snack and learn sessions will be entered into a drawing to win a Fitbit. Rules and regulations apply.
Access to the "Snack and Learn" sessions held twice a week at the Health and Recreation Center with:

Julie Bearden, Director of Campus Recreation and AFAA Group Fitness Instructor
Laura Crisman, Sr. Asst. Director of Programs and NASM Certified Personal Trainer
Beth McPartlin, Manager of Harper Wellness and AFAA Group Fitness Instructor
Mary Kay Harton, Dean of Students and Certified Yoga Instructor
Ashley Evans, Nutrition Intern
Joe Mago, NASM Certified Personal Trainer
Michele DeCanio, LCPC, NCC, CATIC, Counseling Faculty
Jennifer Rojek Schullo, LPC, NCC, Counseling Faculty
Learn more and register at:https://www.harpercollege.edu/campusrec/events/takecareofme.php
Buddy System
The Harper College Buddy System program is an initiative to help connect Harper students who would like to meet friends or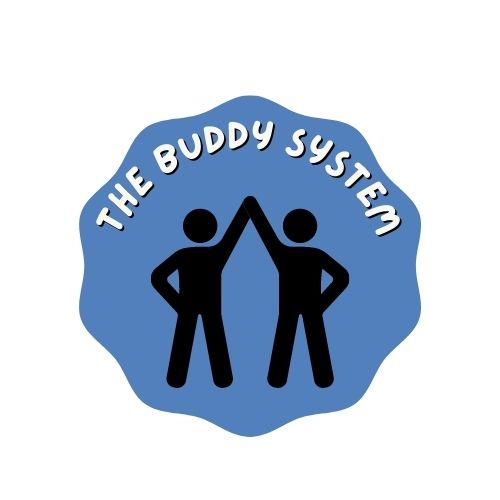 establish new connections (whether you're taking in-person or virtual classes). We know college can be a big adjustment – whether you're transitioning from high school, transferring from another college, currently a Harper student or coming back to college after some time away – the Buddy System connects you with another Harper student! Learn more about what previous Buddy System students have to say about the program by watching this short video: https://youtu.be/H1FC640C16A

Interested in the Buddy System? Complete the Spring 2023 Buddy System registration form. Please note that students have been matched but students can still sign up for the program if they would like to participate in exclusive events. If you have any issues/questions, please email Beth McPartlin, Harper Wellness Manager, at eripperg@harpercollege.edu.
Fresh Check Day
Please join the Harper College campus for its fourth year of Fresh Check Day on Wednesday, March 15 (11:00am - 2:00pm) in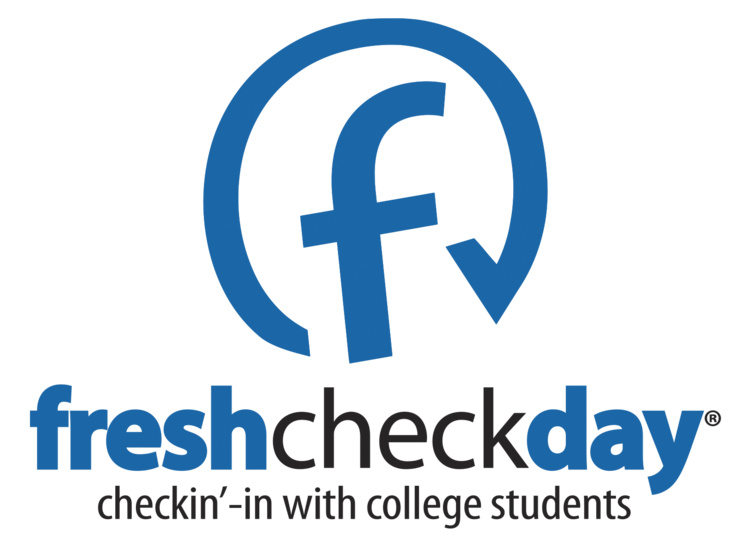 Building D, Rotunda, for resources, FREE food, activities and free prizes.
Fresh Check Day, the signature program of the Jordan Porco Foundation, is an uplifting mental health promotion and suicide prevention event for colleges that includes interactive expo booths, peer-to-peer messaging, support of multiple campus departments and groups, free food, entertainment, and exciting prizes and giveaways. Fresh Check Day aims to create an approachable and hopeful atmosphere where students are encouraged to engage in dialogue about mental health and helps to build a bridge between students and the mental health resources available on campus, in the community, and nationally.
FREE Nutrition Consultations
The Harper College Center for Nutrition Counseling (CNC), in collaboration with Harper Wellness, is offering a free health screening, individualized nutrition counseling and nutrition education services to Harper students, alumni, and faculty. The CNC is run by current Harper College dietetic interns and overseen by Registered Dietitians beginning Fall 2022.


Here is a list of some of the services we can provide:
1. Complete nutrition assessment to develop a plan for a healthy lifestyle
2. Individualized meal planning and recipes
3. Analyze food intake
4. Blood pressure screening, body fat measurements, blood sugar screening and cholesterol screen
ing
5. Once a month meeting with a dietetic intern to discuss goals and progress
Students, employees and alumni members are able to schedule free nutrition consultations with the dietetic interns. Upon completion of this form, you will then be sent information about how to schedule your first initial nutrition consultation with one of the interns. Consultations can be completed virtually or in-person, depending on the needs of the individual.
Harper Happenings
Harper Happenings is a one-stop web page designed to include many of the student programs and events that are happening around the Harper College campus or in a virtual setting. Enhance your experience at Harper College virtually or in-person by participating in some of the many offerings that have been planned for you by departments across campus; from activities, performances and speakers, services, and club meetings, to workouts and intramural events, we encourage you to get involved and stay connected at Harper this semester. Click here to access the latest version of Harper Happenings.
In-Person Group Exercise Classes
Campus Recreation and Harper Wellness offer a variety of group exercise classes FREE for Harper students and Health and Recreation Center members! Our classes are led by certified group exercise instructors with expertise in providing motivating, challenging and fun group exercises classes to a wide range of populations. Formats include HIIT, strength, yoga, spin and full body circuit and total body barre. Our in-person group exercise classes are limited to ten participants (first come first served) to follow physical distancing protocols. Below is the summer group exercise class schedule. To learn more about the group exercise classes, which are included in membership, visit the Campus Recreation Group Exercise page.
Spring I Schedule; Monday January 2 to Sunday March 12
Monday
9 – 9:55 a.m. Total Body Barre w/Cindy
10 – 10:55 a.m. Spin Circuit w/Angie
12 – 12:55 p.m. Guided Flow Yoga w/Kristin
6 – 6:55 p.m. ZUMBA ® w/Yumi
Tuesday
9 – 9:55 a.m. Guided Flow Yoga w/Cat
12 – 12:55 p.m. FST (Functional Strength Training) w/Julie
4:45 – 5:40 p.m. Guided Flow Yoga w/Shiloh
6:00 – 6:55 p.m. Spin w/Angie
Wednesday
9 – 9:55 a.m. Spin w/Laura
10 – 10:55 a.m. Track Movement w/Angie
12 – 12:55 p.m. Yin Yoga w/Mary Kay
6 – 6:55 p.m. Power Hour w/Beth (Main Studio)
Thursday
9 – 9:55 a.m. Power Hour w/Laura (Main Studio)
12 – 12:55 p.m. Total Body Barre w/Cindy
4:45 – 5:40 p.m. ZUMBA ® w/MaryAnn
Friday
10 – 10:55 a.m. Thrive & Fit w/Angie
12 – 12:55 p.m. Healthy Back Yoga w/Mary Kay