Wellness Events
FREE Flu Shots for Students
With any fall season it also means it's flu season! While getting your COVID vaccination is important, it's equally important to receive your flu vaccine every year to help reduce flu-related illness and hospitalizations in your communities. Students can receive a free flu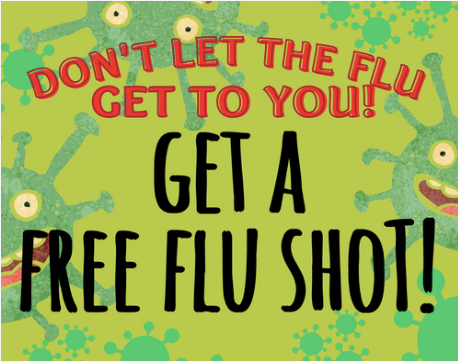 shot from Northwest Community Healthcare. Stop by the Health and Recreation Center, Building M (front desk), anytime during the Fall 2022 semester to pick up your FREE flu shot voucher. You can then proceed to take your flu voucher to Northwest Community Healthcare (NCH) Harper College location (1200 West Algonquin Rd., Building M) to receive your flu shot anytime beginning Saturday, October 1, 2022.
1. To receive a free flu shot, students are required to bring their flu shot voucher along with their official Harper College student ID.
2. Students are only able to redeem their free flu shot voucher at the 1200 West Algonquin Rd. NCH location. The vouchers are not accepted at any other NCH location.
3. Drop-ins are welcome, no appointment necessary. However, students can call to schedule an appointment at 847.618.1000.
4. Students must redeem their voucher by December 31, 2022 while supplies last.
5. Questions? Contact Harper Wellness Manager, Beth McPartlin, at eripperg@harpercollege.edu
Buddy System
The Harper College Buddy System program is an initiative to help connect Harper students who would like to meet friends or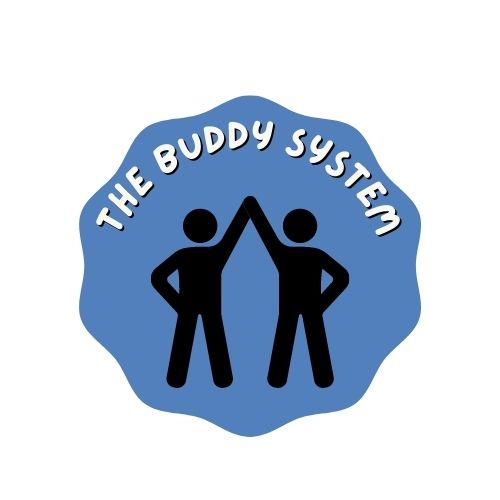 establish new connections (whether you're taking in-person or virtual classes). We know college can be a big adjustment – whether you're transitioning from high school, transferring from another college, currently a Harper student or coming back to college after some time away – the Buddy System connects you with another Harper student! Learn more about what previous Buddy System students have to say about the program by watching this short video: https://youtu.be/H1FC640C16A

Interested in the Buddy System? Complete the Fall 2022 Buddy System registration form. If you have any issues/questions, please email Beth Ripperger, Harper Wellness Manager, at eripperg@harpercollege.edu.
Wellness Walks!
Do you need a break in your busy day-to-day life? Do you find yourself needing a pick-me-up during your day after sitting at a desk for most of your day? Would you like to walk and talk with other Harper employees and students to help increase your movement throughout the day?
If you answered yes to any of these questions, you should join our Wellness Walks! For less than an hour every other Thursday, Harper Wellness will take you - students and staff alike - on a relaxing walk around campus through various routes to help assist you with some short movement breaks. SIGN UP HERE!

And don't worry about when it gets cold, we'll just move the walks inside! That way, you don't have to worry about dragging your feet through melting snow and bundling up under nine layers for our infamous Chicago weather, and you can still get your steps in!
These walks will take place every other Thursday from 12:05pm – 12:35pm, beginning in Building A on the second floor by the fireplace (near the OneStop). Location of the walks will be communicated weekly as the meeting stop will be dependent on the weather (if rain or snow occurs, walks will begin at the Health and Recreation Center, Building M, indoor track). Attendance at the all of the walks is NOT mandatory. See all dates below:

- Thursday, September 8
- Thursday, September 22
- Thursday, October 6
- Thursday, October 20
- Thursday, November 3
- Thursday, November 17
- Thursday, December 8
- Thursday, December 22

Questions? Contact Harper Wellness Manager, Beth McPartlin, at eripperg@harpercolleg.edu
FREE Nutrition Consultations
The Harper College Center for Nutrition Counseling (CNC), in collaboration with Harper Wellness, is offering a free health screening, individualized nutrition counseling and nutrition education services to Harper students, alumni, and faculty. The CNC is run by current Harper College dietetic interns and overseen by Registered Dietitians beginning Fall 2022.


Here is a list of some of the services we can provide:
1. Complete nutrition assessment to develop a plan for a healthy lifestyle
2. Individualized meal planning and recipes
3. Analyze food intake
4. Blood pressure screening, body fat measurements, blood sugar screening and cholesterol screen
ing
5. Once a month meeting with a dietetic intern to discuss goals and progress
Students, employees and alumni members are able to schedule free nutrition consultations with the dietetic interns. Upon completion of this form, you will then be sent information about how to schedule your first initial nutrition consultation with one of the interns. Consultations can be completed virtually or in-person, depending on the needs of the individual.

Nutrition & Diabetes Support Network: Fall 2022
Living with and managing diabetes, as well as managing a person's overall nutrition habits, is not always an easy task for many individuals. Rather than feeling alone during your journey with diabetes and/or supporting those with diabetes, or just simply trying to get a handle on your overall nutrition, Harper College has formed a network to allow individuals from Harper who are living with diabetes (or are helping someone manage their own diabetes), as well as folks who are just looking to improve their overall nutrition, to come together to share their stories, experiences and resources. The group is led and managed by a registered dietitian, Mia Greco, MSNW, MPH, RD, LDN and Adjunct Faculty/Clinical Supervisor in the Nutrition Department at Harper College.
The group meets monthly. Attendance at all of the meetings is not mandatory. Attend as your schedule allows. WebEx meeting or in-person meeting invites will be sent to participants after they have registered.
Fall 2022 Semester Meeting Dates:
-Thursday, September 15: 1pm – 2pm (In-person or WebEx): Quick & easy nutritious snacking
-Thursday, October 20: 1pm – 2pm (In-person or WebEx): Meals on the go/foods that make you tired
-Thursday, November 17: 1pm – 2pm (In-person or WebEx): Eating mindfully around the holidays
-Thursday, December 15: 1pm – 2pm (In-person or WebEx): Intuitive eatin
Please complete the Nutrition & Diabetes Support Network form in order to be included on the WebEx invites and other communications.
Harper Happenings
Harper Happenings is a one-stop web page designed to include many of the student programs and events that are happening around the Harper College campus or in a virtual setting. Enhance your experience at Harper College virtually or in-person by participating in some of the many offerings that have been planned for you by departments across campus; from activities, performances and speakers, services, and club meetings, to workouts and intramural events, we encourage you to get involved and stay connected at Harper this semester. Click here to access the latest version of Harper Happenings.
Bystander Intervention Training
Bystander Intervention Training is an educational workshop that teaches students and employees the necessary tools to prevent and safely intervene when bias, harassment, potential violence or other problematic behaviors occur in various environments and situations. The workshop aims to empower students and employees to help address and prevent harassment, discrimination and violence from occurring in everyday environments such as classrooms or workplaces. To learn more about the training and upcoming training dates, please visit the Bystander Intervention page.
In-Person Group Exercise Classes
Campus Recreation and Harper Wellness offer a variety of group exercise classes FREE for Harper students and Health and Recreation Center members! Our classes are led by certified group exercise instructors with expertise in providing motivating, challenging and fun group exercises classes to a wide range of populations. Formats include HIIT, strength, yoga, spin and full body circuit and total body barre. Our in-person group exercise classes are limited to ten participants (first come first served) to follow physical distancing protocols. Below is the summer group exercise class schedule. To learn more about the group exercise classes, which are included in membership, visit the Campus Recreation Group Exercise page.
Fall I Schedule - August 22 through October 16
Monday
9 – 9:55 a.m. Total Body Barre w/Cindy
New! 10 – 10:55 p.m. Spin Circuit w/Angie
12 – 12:55 p.m. Guided Flow Yoga w/Kristin
New! 6 – 6:55 p.m. Zumba w/Yumi
Tuesday
9 – 9:55 a.m. Guided Flow Yoga w/Cat
12 – 12:55 p.m. FST (Functional Strength Training) w/Julie
4:45 – 5:40 p.m. Vinyasa Flow Yoga w/Mary Kay
New! 6:00 – 6:55 p.m. Spin w/Angie
Wednesday
9 – 9:55 a.m. Spin w/Laura
New! 10 – 10:55 a.m. Track Movement w/Angie
12 – 12:55 p.m. Yin Yoga w/Mary Kay
6 – 6:55 p.m. HIIT w/Beth
Thursday
9 – 9:55 a.m. FST (Functional Strength Training) w/Julie
12 – 12:55 p.m. Total Body Barre w/Cindy
4:45 – 5:40 p.m. ZUMBA ® w/MaryAnn
New! 6:00 – 6:55 p.m. Power Hour w/Angie
Friday
New! 10 – 10:55 a.m. Thrive & Fit w/Angie
12 – 12:55 p.m. Healthy Back Yoga w/Mary Kay