Harper recognized for innovation in international education
Harper recognized for innovation in international education

Harper College News Bureau

January 29, 2020

January 29, 2020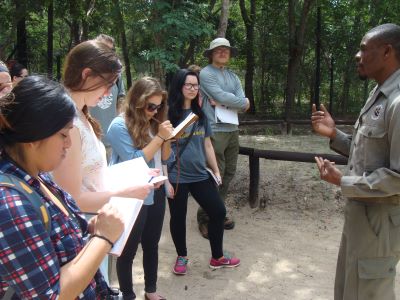 Harper College and its Global Region of Focus Initiative has been recognized as a winner of the Institute of International Education (IIE) Andrew Heiskell Award for Innovation in International Education.
Harper received the award for the Community College category and was the only community college among four winners and three honorable mention recipients. According to IIE, each of the programs are at the frontier of developing new models to build international partnerships, internationalize campuses and promote study abroad.
"Winning the award represents a powerful affirmation that our approach to global education is not only noteworthy, but that it is innovative and impactful," said Professor Richard Johnson, who serves as director of international education at Harper. "The fact that the Heiskell award is the second award the Office of International Education has won in the last three years suggests that we're doing something right and we're making a difference."
IIE President Allan Goodman presented the award to Johnson and Interim Associate Provost Kathy Bruce during the organization's January 27 board meeting in New York City.
Of Harper College's Global Region of Focus Initiative, IIE wrote:
Harper College: The Global Region of Focus Initiative is the engine that drives Harper College's internationalization efforts. A three-year cycle of interdisciplinary programs and area studies centered around a region of the world, GRF embodies an integrated, intentional, and strategic approach to the internationalization of the students, faculty, curricula, and programs of the college. While building faculty cap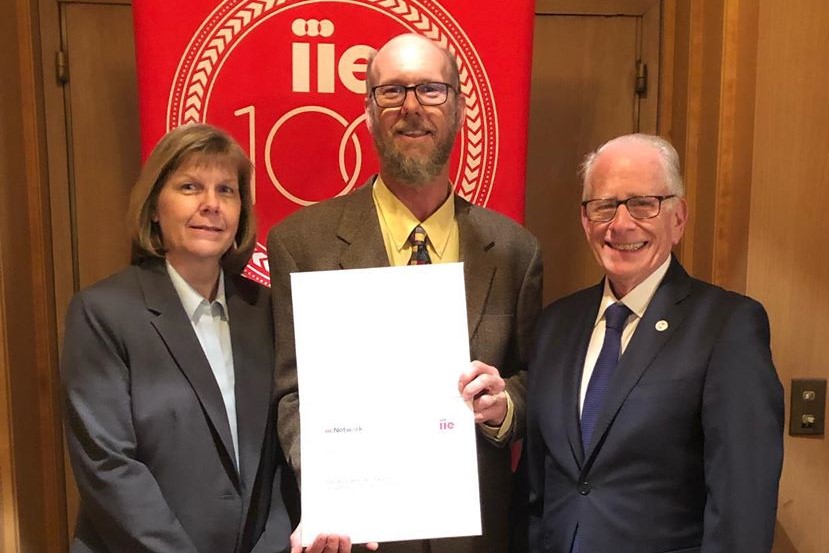 acity to teach from a global perspective, these programs provide students with the cultural, economic, political, and historical foundations for understanding global issues. GRF shapes tomorrow's leaders with values-centered global perspectives through its curricular and programmatic innovations.
IIE also recognized fellow award winners Rice University for its Brasil@Rice initiative, Lehigh University for its United Nations Partnership, and the University of Tulsa for its JumpstartTU study abroad initiative. Each will receive a $1,000 cash award. Texas A&M International University, Kansas State University and University of Otago received honorable mention.
Dr. Allan E. Goodman, IIE's president and CEO, said, "The innovative thinking in the international education community is what will prepare students for working in a complex, international world. These programs are building cultural and leadership skills that are essential to addressing global challenges, both for students who are encouraged to study abroad and for those who benefit from campuses more connected to the world. We are very proud to recognize these programs with the IIE Andrew Heiskell Awards for their innovative work and hope that their successes spark new ideas in the years to come."