Harper named a Leader College of Distinction by Achieving the Dream
Harper named a Leader College of Distinction by Achieving the Dream

Harper College News Bureau

February 20, 2020

February 20, 2020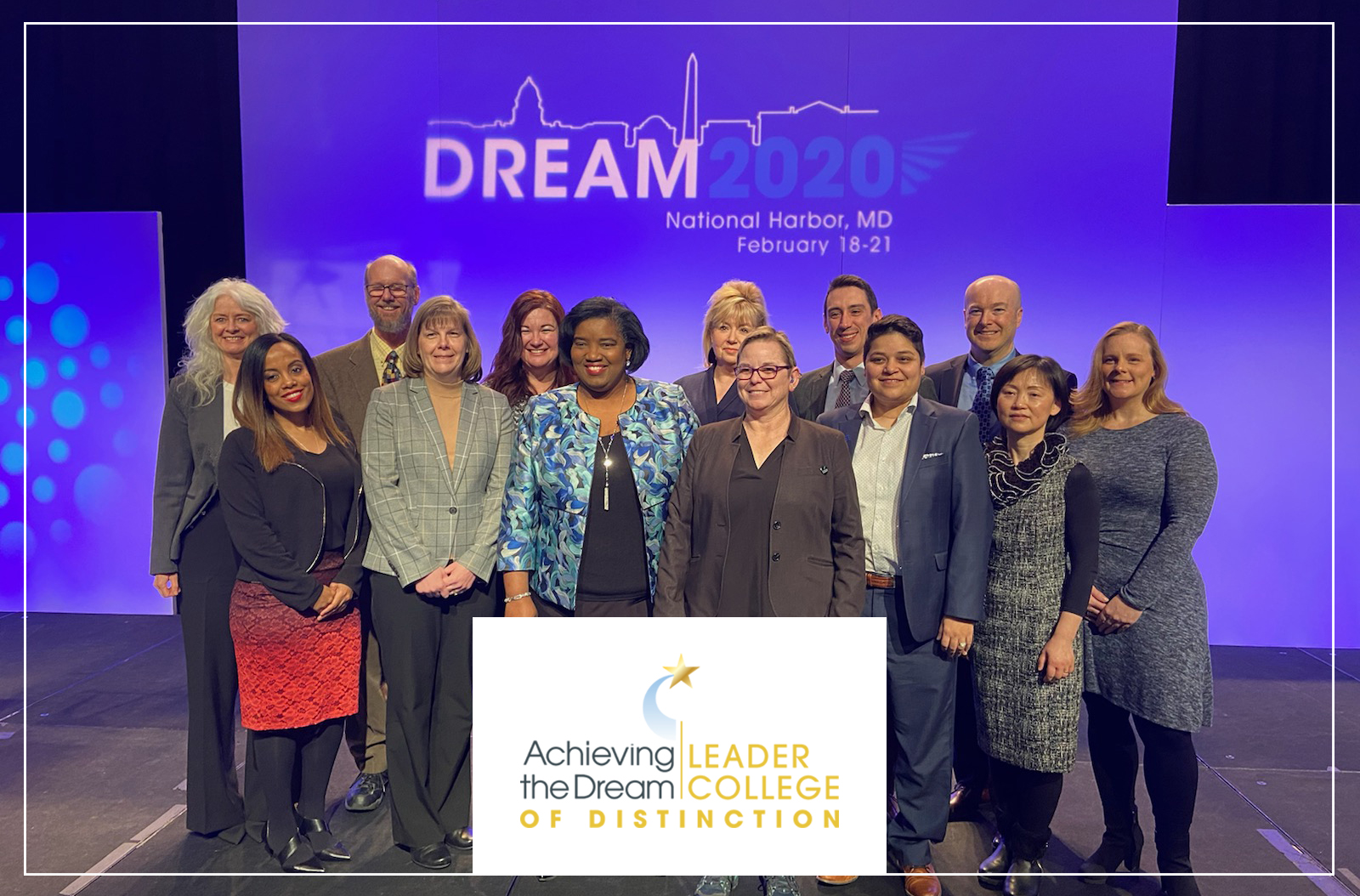 Harper College has earned Achieving the Dream's Leader College of Distinction status for achieving new, higher student outcomes and narrowing equity gaps.
Achieving the Dream (ATD) leads a growing network of 277 community colleges committed to helping their students, particularly low-income students and students of color, achieve their goals for academic success, personal growth and economic opportunity.
"Being named a Leader College of Distinction is a tremendous honor that reflects our continued commitment to building a student-centered culture," said Dr. Avis Proctor, president of Harper College. "It's also a responsibility, and we recognize that more needs to be done to close achievement gaps and ensure a path to success for every student."
Harper College, which ATD previously named a Leader College and its 2016 Leah Meyer Austin award winner, joins an elite group of high-achieving institutions that have demonstrated continued improvement and sustained an aggressive reform effort resulting in significant improvements in student success and equity.
Harper's efforts have led to a steady increase in graduation rates, fall-to-fall persistence, the successful completion of gateway courses and other student outcome metrics.
Supporting these improvements are several strategies including holistic assessments when students start at Harper; a case management academic advisor model; a required first-year experience class; electronic education planning and monitoring; an improved student portal; and expanded use of an early alert system. Harper also maintains strong partnerships with area high schools, which has led to enhanced dual credit opportunities and reduced college remediation needs.
"Accelerating improvement in student success outcomes is difficult work and requires a sustained commitment from the entire college community. Small but national recognitions like this one are important for affirming and applauding the often unsung and behind the scenes work of these institutions," said Dr. Karen A. Stout, president and CEO of Achieving the Dream.
The Leader College of Distinction, which was announced Thursday at ATD's Dream 2020 conference, is a three-year term.
The 2019 cohort of Leader Colleges of Distinction also includes Alamo Colleges District (TX), Austin Community College District (TX), Brazosport College (TX), Columbus State Community College (OH), Grayson College (TX), Montgomery County Community College (PA), Northern Virginia Community College (VA), Porterville Community College (CA), San Jacinto College (TX), and West Hills College Lemoore (CA).