WHCM Radio celebrates 20 years on the FM frequency
WHCM Radio celebrates 20 years on the FM frequency

Harper College News Bureau

March 11, 2020

March 11, 2020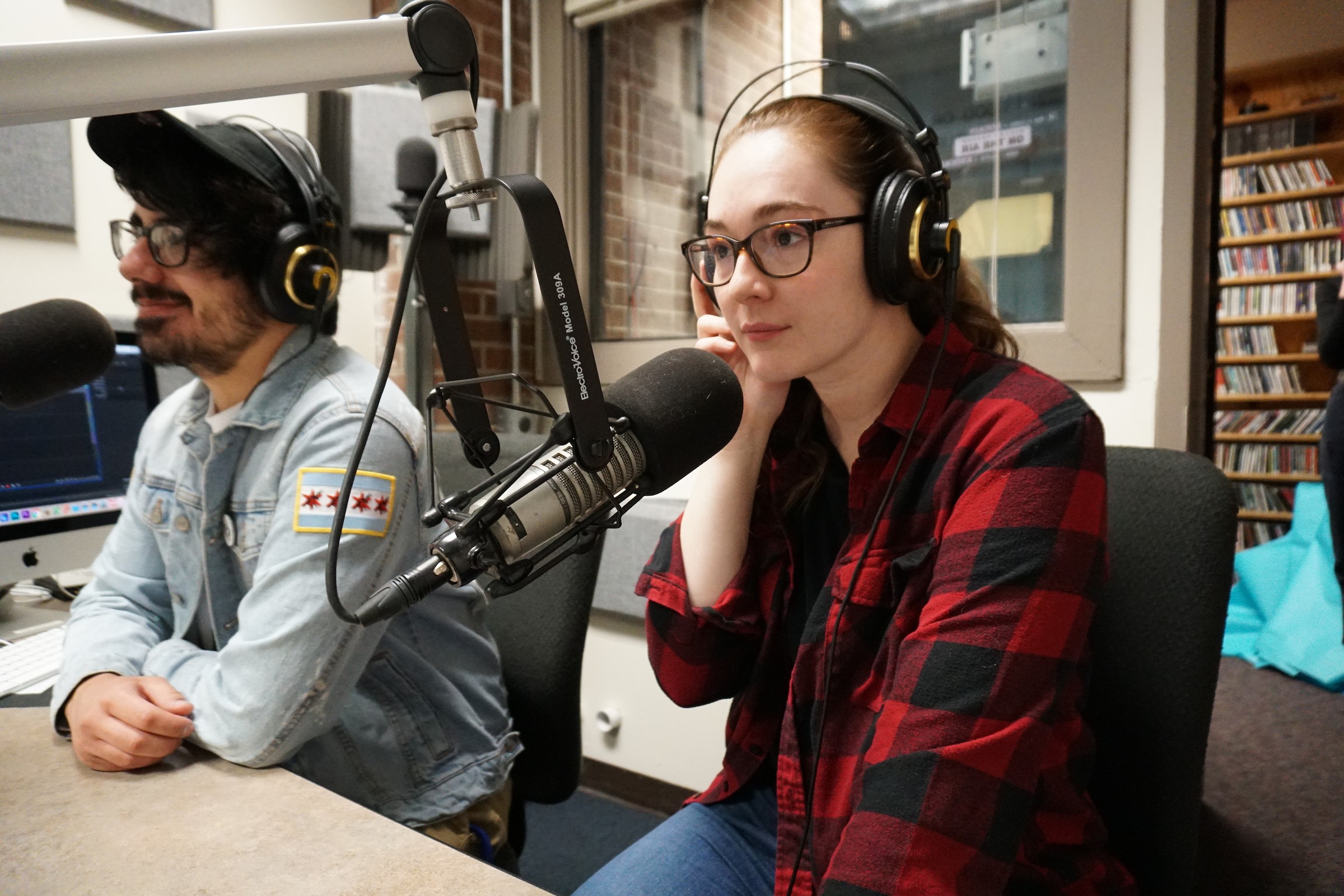 On a recent Friday morning, a Harper College student DJ spun tunes like Bob Seger and the Silver Bullet Band's "Night Moves" and Chuck Berry's "Route 66" amidst sharing historical tidbits (Did you know The New Yorker first published 95 years ago?). It was all part of the "Friday Morning Flashback's" Road Trip Edition on Harper Radio WHCM 88.3 FM.
Just about all DJs on WHCM are students, and they have been for the award-winning station's nearly 50-year history. For the last 20 years, listeners have been able to find the station on their radios. Before then, WHCM broadcast on Harper College's campus only.
To celebrate its 20th anniversary as an FM station, WHCM is holding its second annual Alumni and Friends Membership Drive through March 15. Funds raised will support WHCM students and expanding college radio.
In the Beginning
The documentation isn't so great, so there's some debate over when WHCM began. Tom Schnecke, a Harper alum and the vice president and director of engineering at CBS 2 in Chicago, started at Harper a few years after the station began. He estimated WHCM first hit Harper the airwaves between 1970 and '73.
In those early days, WHCM was housed in the Student Activities office, he said. The station broadcast across the college courtesy of the physical wires that ran from building to building. Students could listen on the cafeteria's speakers, and the station boasted the best radio technology of the day: a few turntables and some tape cartridges.
"Mostly, you played vinyl," Schnecke said.
When he took over as advisor in the 1980s, he brought in equipment from other media outlets, running turntables, cassettes and reel-to-reel tape.
In the 1990s, the college began to explore broadcasting off campus, a complicated process that would take years. Schnecke helped even after he left as advisor, assuring the application was filled out correctly, all the filing fees were in place and consultants could sign off on the forms.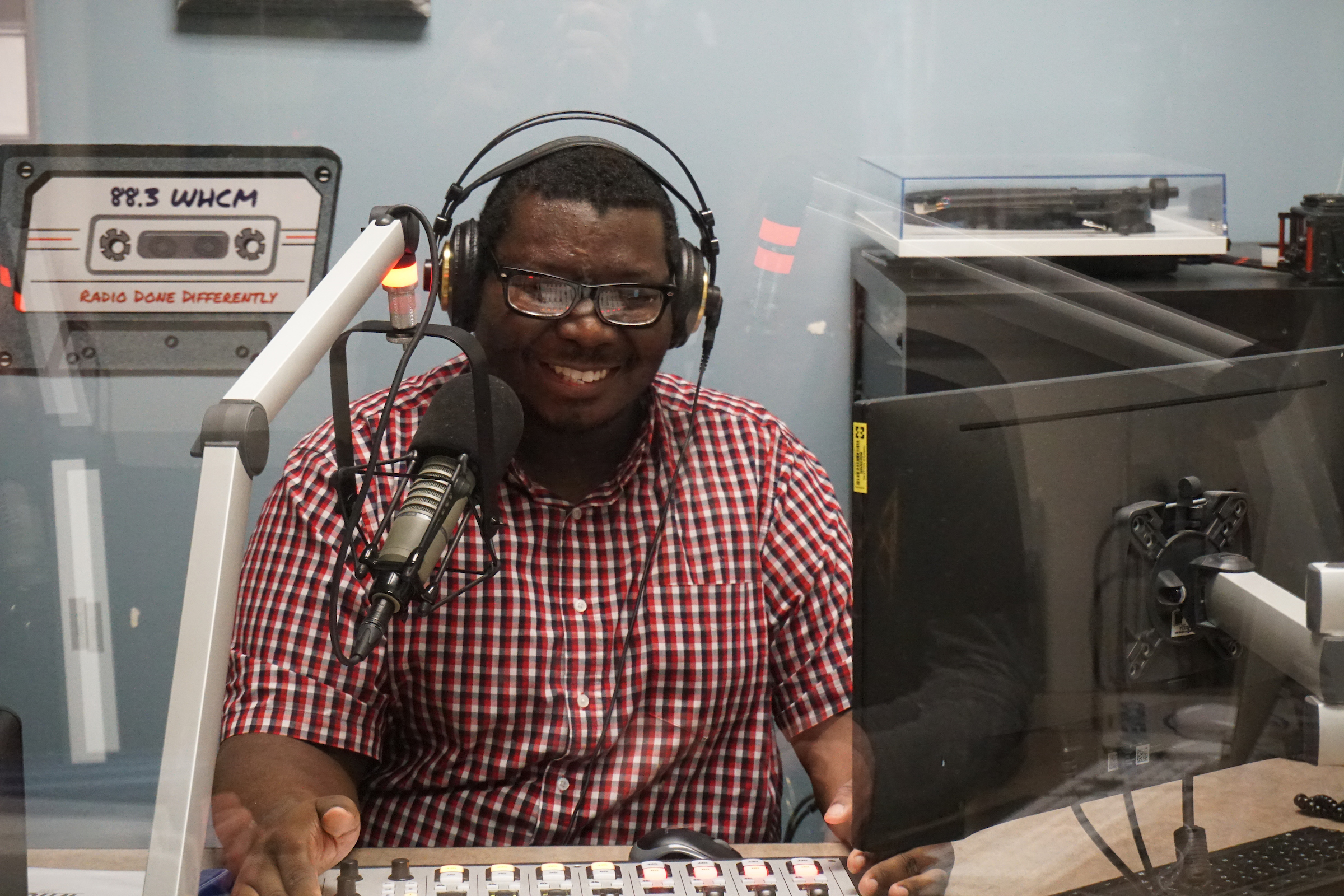 For most of the station's history, WHCM wasn't connected to any academic program, and students did not receive credit for participating, said Brian Shelton, assistant professor of mass communication and the station's current advisor. About six years ago, the program moved into the mass communications department. Now, students take radio courses and use the station as a lab space.
Erik Bonilla, who is planning to graduate from Harper this spring, started at the radio station in fall 2017. Since then, he's worked his way up to program director. He checks equipment, reviews shows and adds new music. He's the one who ensures the station provides quality content.
Thanks to his time at the station, Bonilla said, he's realized that his future is in the technical aspects of broadcasting – not teaching high school geography, as he originally thought. When he graduates from Harper, he plans to get an internship at a local studio, station or firm.
"Harper radio has dramatically improved my time at Harper College," Bonilla said. "The radio station began as a place for me to spend my time and pursue a hobby but resulted in a realization of, 'Wow, I really like the work I do here. I would love to do this professionally.'"
Harper on the Map
Today, it's not uncommon for a college to have a radio station, Shelton said, though it's more prevalent at universities than two-year colleges. As of 2018, at least 600 college radio stations broadcast in the United States, according to Radio Survivor, a college radio resource. The first college stations began in the 1920s, or earlier, on AM frequencies.
For most of its time at 88.3, WHCM was a part-time radio station, airing Mondays through Thursdays and sharing the station with another group – most recently, until 2017, the Educational Media Foundation, Shelton said. The college offered to buy out the foundation's contract so Harper could broadcast full-time, seven days a week.
"Harper sees the value of its student radio station and has been very supportive and very respectful of students' work," he said.
Today, listeners tune in from all over the world. Yes, the 100-watt FM station reaches a rough circle with Harper as its center – from Arlington Heights to Barrington, from Wauconda to just shy of Roselle – but WHCM streams live online. Outside the United States, Shelton said, the most WHCM listeners are in Dublin, followed closely by Moscow.
When listeners tune in, they might find any number of shows. Student DJs are free to create their own formatting, Shelton said, from sports shows to talk shows. On "Global Tunes," a DJ will feature the music of a different country each week. On "Motor Tea," a student host discusses automotive issues geared toward college students. It's not "How can I buy a Mercedes?" but "How do I get a reliable $3,000 Corolla?"
During WHCM's early days, Schnecke said, he remembered fewer talk shows and more music – primarily Top 40 tunes. When Schnecke started as a student in fall 1976, that meant Wild Cherry's "Play that Funky Music," which was No. 1 on Billboard's Hot 100 for three weeks that fall, or Rod Stewart's "Tonight's the Night (Gonna Be Alright)," which was No. 1 for the last seven weeks of the year.
"I think it's great how the station is still viable [while] the media landscape has changed," Schnecke said. "I think it's great that the facility is still flourishing as a place for students to get a first experience in the media."