A message from Dr. Avis Proctor, Harper College president
A message from Dr. Avis Proctor, Harper College president

Harper College News Bureau

June 1, 2020

June 1, 2020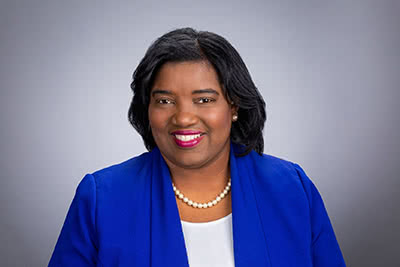 Dear Harper College Community,
As an institution of higher learning, we are committed to respecting and honoring the humanity of all people. In the wake of recent events across the country including the tragic deaths of George Floyd, Ahmaud Arbery, Breonna Taylor and countless others, we find ourselves facing the reality that we have a duty to maintain our commitment to address systemic racism and injustices. These incidents certainly evoke pain, outrage and hurt.
We want all students and employees to appreciate diverse perspectives and cultures. As such, we've embedded this learning outcome in our curriculum, and students complete our World Cultures and Diversity graduation requirement. I'm confident that we have the strength to allow diverse perspectives to flourish, appreciate one another, and create lasting, transformative change.
To support these efforts, the college is dedicated to creating spaces for students and employees to process and grow in our commitment to diversity, equity and inclusion (DEI). We continue to provide DEI training to all employees to infuse cultural competency and expand our institutional capacity in serving our students and our community. Dr. Claudia Mercado, interim vice president of diversity, equity and inclusion, has already planned activities for employees to learn and grow with last week's impactful DEI lunch and learn series. In this week-long engagement, employees were empowered to lead discussions yielding practical applications for student and employee support. We are planning additional programming in the near future and will share information soon.
This week, we will provide opportunities for students and employees to talk and provide each other with the support we need to process, heal and lead intentional dialogue and meaningful action. It is not enough to acknowledge our current circumstances; we must work together to change them in and out of the classroom. Please stay safe during these troubling times and remember that we are Harper, and we're better together.
Sincerely,
Dr. Avis Proctor
Harper College President