Harper nursing grads working on coronavirus frontlines
Harper nursing grads working on coronavirus frontlines

Harper College News Bureau

June 11, 2020

June 11, 2020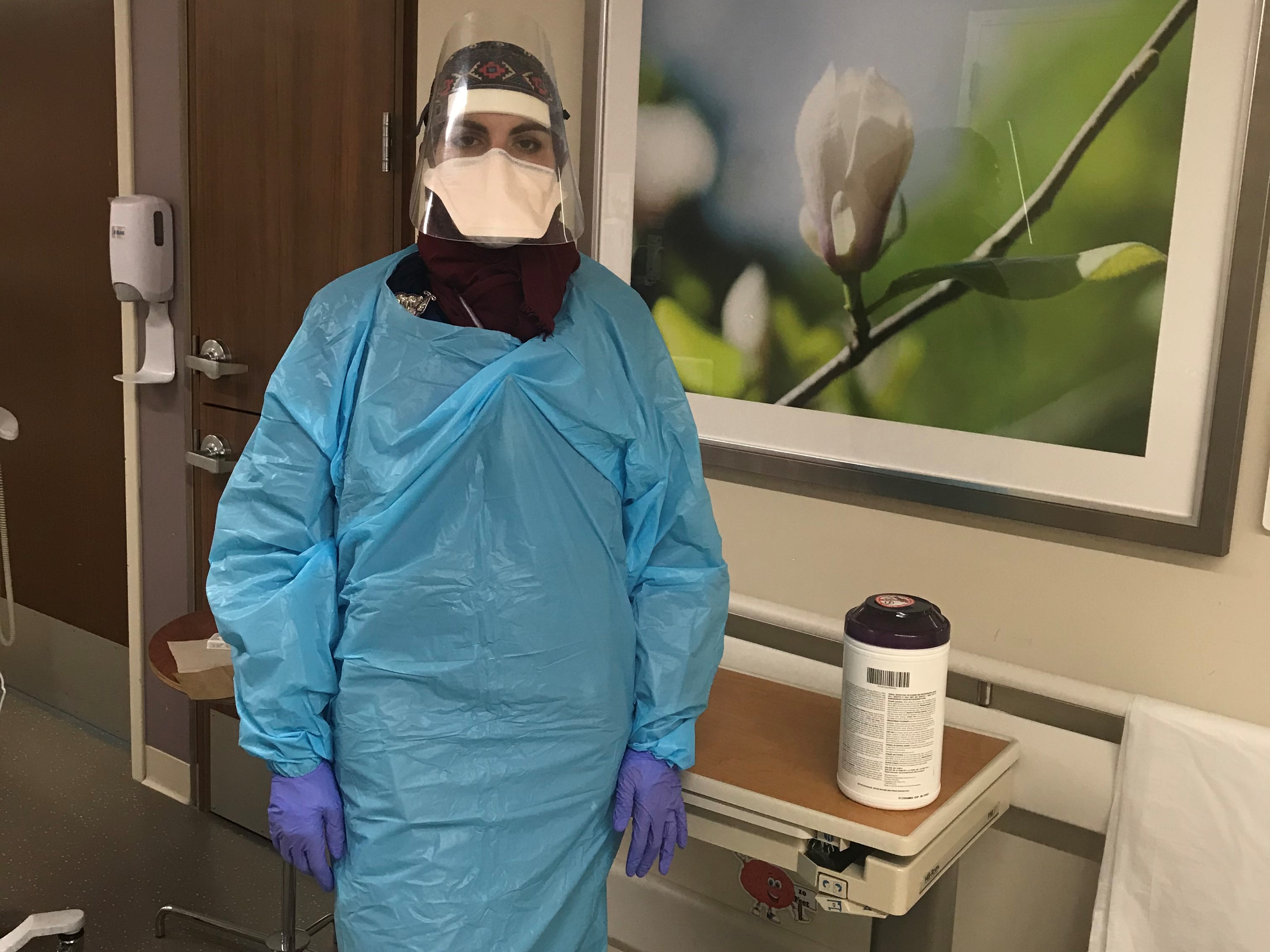 As you'd imagine, a shift working with coronavirus patients is completely different than a traditional workday, alumni of Harper College's nursing program say.
"It's really night and day in terms of how we're caring for patients," said Hanan Aquil, a 2016 graduate working at Advocate Good Shepherd Hospital in Barrington.
She often turns to a particular lesson of Harper's nursing program that has proven especially helpful: how to communicate with someone who is scared or upset. Hanan tells family members that their sick loved one is constantly monitored and that she understands how scary it is that they can't visit. She's also had to call family members to say that a patient didn't make it.
"At this point, you just have to be silent and present, and that's something I remember learning from Harper's nursing program," Hanan, of Hoffman Estates, said. "You don't always have to talk during a difficult situation. Being there over the phone is comforting to that person. That's the power of presence, and that's something we can learn in this pandemic."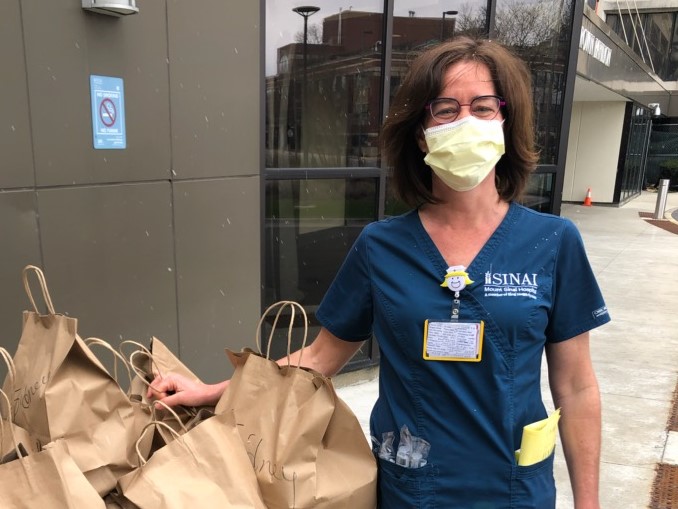 Katie Marr, a 2018 graduate working as a nurse at Mount Sinai Hospital in Chicago, said her experiences mirror Hanan's. Since she can't always care for her patients the way she wants to because of heightened safety protocols in place, she's found new ways to communicate.
For one, Katie can't pop her head in a room to say, "How are you?" so easily because of the protective gear she has to put on and take off every single time she enters a patient's room. She's also intentional about having physical contact with her patients.
"Because of the eye shields and all the masks, one thing I want to do is touch my patients so they don't feel like I think they're scary," Katie, of Arlington Heights, said. "One patient said, 'Everyone's scared to death of me.' I just want people to feel they're still loved even though they have this virus."
Both Hanan and Katie describe Harper's nursing program as challenging and stressful but said it thoroughly prepared them for the workforce.
The program is as old as Harper College itself – the first graduating class was in 1969 – and it's a selective program, so it doesn't accept all applicants, said Julie D'Agostino, Harper's nursing program director. One detail that sets the program apart, she said, is its faculty.
"When you have full-time, tenured faculty teaching your theory courses, they understand what the test plan is, how to help those students understand what nursing's all about," D'Agostino said.
These full-time faculty also oversee students' clinical courses, with part-time adjunct faculty who work in the field providing additional insight into the nuances of a nurse's day-to-day life.
"The instructors were tough but caring," Hanan said. "They had high expectations for us as students, so that pushed us to perform well."
Hanan was a highly engaged student, serving as vice president of the Phi Theta Kappa honors society and helping to establish a community garden at Little City, which provides services to those with intellectual and developmental disabilities. She also tutored algebra and volunteered as a Harper tour guide for local fifth and eighth graders.
Katie, who was a lab tutor for her peers, said nursing students benefit greatly from the simulation hospital where students practice on lifelike mannequins that blink and have a "heartbeat." They are hooked up to computers, and if one has, for example, a cardiac arrest, a student can go through the treatment steps while an instructor monitors the student's actions.
Even the soft skills practiced there – walking into a room and saying, "I'll be your nurse today," for example – were helpful, she said.
"It gave you an opportunity to practice in a forgiving space," Katie said.