Harper student overcomes all odds to help others
Harper student overcomes all odds to help others

Harper College News Bureau

September 23, 2020

September 23, 2020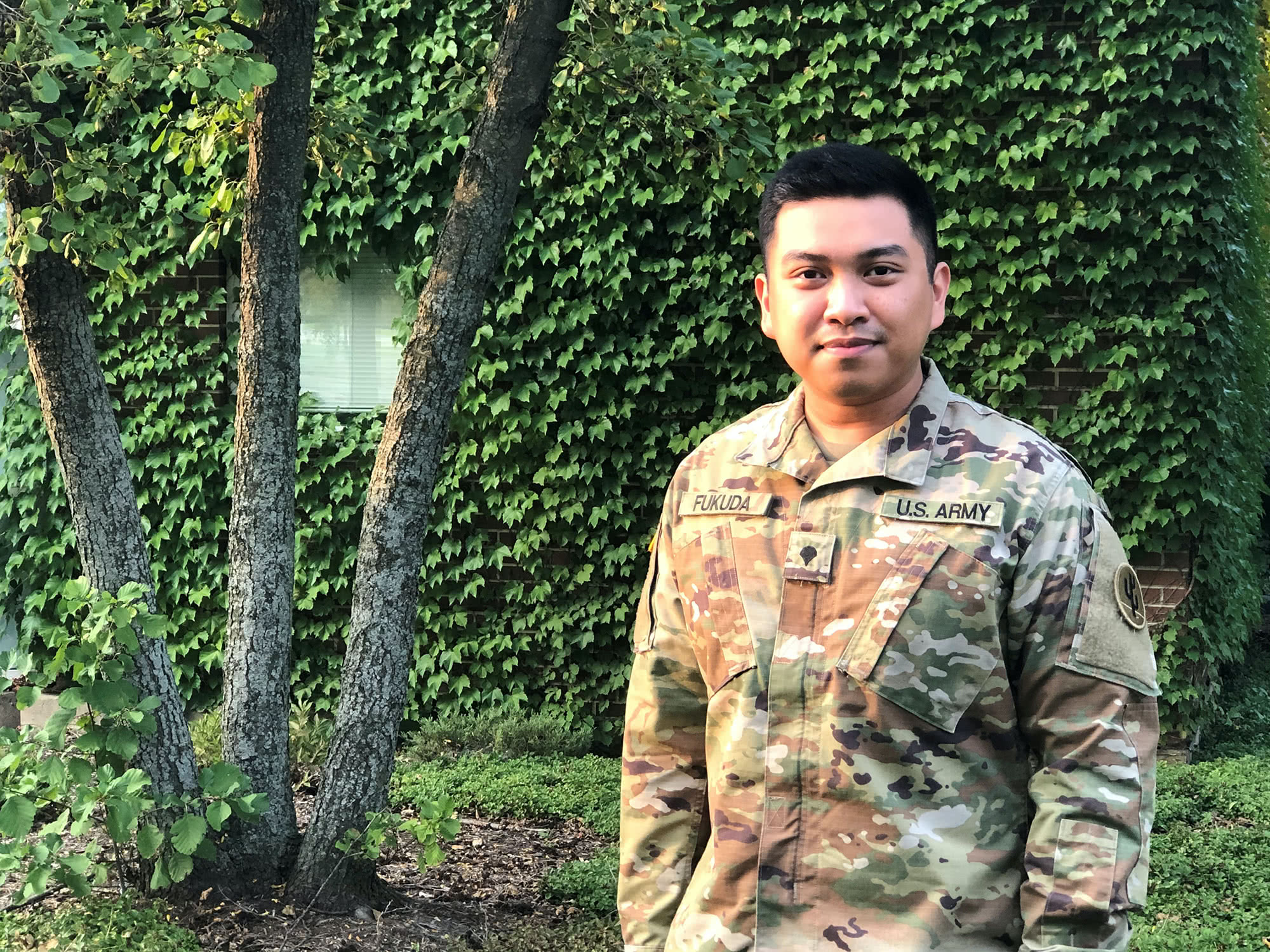 Imagine living your entire life believing you knew who your parents were, only to find out at age 24 that things weren't what you thought. That's exactly what happened to Harper College nursing student E.R. Fukuda.
E.R. grew up in the Philippines living a comfortable life with his mother, father and siblings. His parents were business owners; they were a successful and happy family. Life took a turn in 2013 when E.R. learned his father, the only father he'd ever known, was not in fact his biological father.
E.R. moved to the Chicago area to meet his biological father and pursue the American dream. His biological father introduced his work as a caregiver to E.R., who was drawn to the field as a way to give back and help others. Under his student visa, E.R. enrolled at Harper and started working to help make ends meet. He was working seven days a week, all while taking classes and studying. He managed the tough course load and work hours by squeezing in study time when he could.
"As an in-home caregiver, I would study while the clients slept," he said.
E.R.'s financial challenges grew when his parents' once successful business went bankrupt. He started working on campus at Starbucks and Subway, bartending at a club in Chicago and driving for Uber. At the peak, E.R. was working five jobs on top of studying – all so he could stay afloat and help his family.
Meanwhile, time was running out on E.R.'s student visa. He wasn't ready to leave the U.S. and give up his dream of earning a certified registered nurse anesthetist (CRNA) credential, so he discovered a military program that provides a pathway to citizenship and enlisted right away. Add Army Reserves to his resume.
Upon completion of his service and training requirements, E.R. was to be granted United States citizenship. Once again, however, things didn't go quite as planned.
"There were many hurdles, setbacks, delays and a lot of bureaucratic red tape," E.R. said.
He was caught up in a wave of changing immigration policy, his future uncertain again. Around the same time, he learned his father in the Philippines had died from a heart attack. Because of federal policy changes, E.R. couldn't go home to be with his family as they grieved.
Despite all of these challenges, E.R. remained committed to his education. He completed the certified nursing assistant program, emergency medical technician program and practical nursing programs with Harper.
In October 2019, good news finally arrived with E.R. becoming a United States citizen. Despite the challenges COVID-19 presented, he successfully completed the LPN program in Summer 2020 and has transitioned into the bridge to RN program at Harper. He's focused on becoming a CRNA and is considering joining the Air Force Medical Corps. He's also committed to honoring the legacy of his biological father, who passed away a few years after E.R. moved to the U.S.
E.R. was able to complete his LPN program with the help of Finish Line Grant funds, which are designated for students who are nearing completion (at least 75% through their program) and have run into an unexpected financial hardship that may keep them from finishing their degree or certificate. When the pandemic struck, E.R.'s hours were cut and his income decreased by half. Harper awarded him a grant, which helped E.R. to complete his last semester of the LPN program.
"It helped me tremendously and took a weight off my shoulders," he said. "It gave me more motivation to move forward and finish what I started."
Since the grant program was launched late last year, about 170 Harper students have been awarded $160,000. Of those students, 69% are first-generation college students. About 75 students have earned a credential and another 25 students are slated to graduate this fall.
Learn more about the Finish Line Grant program, eligibility requirements and application.