Former student trustee recipient of statewide association's excellence award
Former student trustee recipient of statewide association's excellence award

Harper College News Bureau

October 21, 2020

October 21, 2020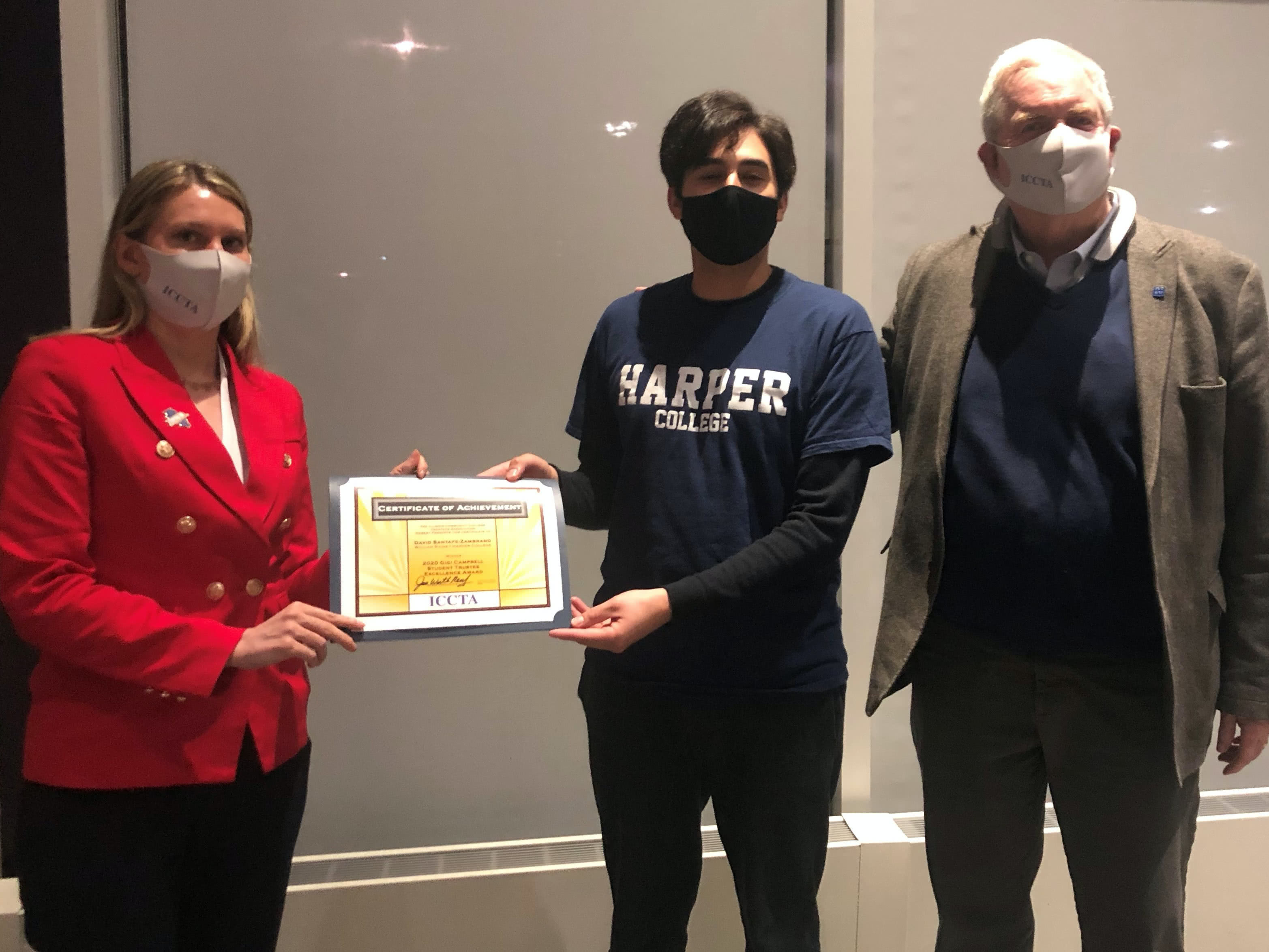 Harper College student David Santafe-Zambrano has won the 2020 Gigi Campbell Student Trustee Excellence Award, an Illinois Community College Trustees Association honor that considers a variety of criteria including the trustee's efforts to communicate with students, participation in meetings and consideration of students' best interests.
David, 26, served as Harper's student trustee during the 2019-20 academic year.
"David's approach to his position is serious, thoughtful and committed," Board Chair Pat Stack wrote in her nomination of David. "He is a good listener and participates in discussions, offers input to his fellow board members and engages in all discussions and topics."
David, of Rolling Meadows, knew he wanted to become a student trustee due in part to the difficulties he's faced. He was born in Bogota, Colombia. When his father left the house, David was 16, and he became the default "man of the family."
While he has parents and siblings, his childhood and the departure of his father meant there wasn't a family core.
"I had to do adult things in order to support my mother and my sister at home," he said. "I was privileged that I could go to high school and didn't have to drop out, (but) it was difficult. It was not harmonious. It was challenging."
David's mother applied to become a permanent resident of the United States, and he and his sister were permitted to move with her as part of the visa package. He arrived in the country first, six years ago. The timing was serendipitous because of the internal, armed conflict in Colombia: If he'd stayed in his birth country, David said he would have likely had to join the military. He calls moving to America a salvation.
He stayed with relatives for two months, but when they asked him to move out, David became homeless. When his sister arrived from Colombia, they were homeless together. He accepted two jobs as a dishwasher.
"I didn't know English (and had) no car, no cell," he said. "I was very limited. I didn't have emotional support."
In addition to the two jobs, David practiced his English at free programs at a nearby college and church. He eventually moved to the Northwest suburbs and enrolled at Harper, seeking a more diverse community with richer academic and student life opportunities.
David decided to run for the student trustee position, in large part due to the struggles he has faced: He survived in the United States alone, without family support or anyone telling him how to succeed.
"I thought, this can be (an) opportunity where I can show myself first that I'm capable of leading," he said. "The other reason I ran for trustee is I had life experience that I felt could motivate people."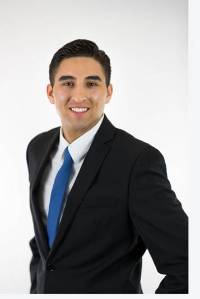 Those experiences are partly what led Stack to nominate David, too.
"One of the hallmarks of David's character is his perseverance, and I am impressed with his courage as he has successfully navigated the challenges before him," Stack said.
Dr. Maureen Dunne, secretary of the Illinois Community College Trustees Association, presented David with the award at the October 21 Board of Trustees meeting. In addition to Harper's student trustee, she said David had an impact on the student advisory committees for the Illinois Community College Board and the Association of Community College Trustees, as well as serving as the non-traditional student board member to Illinois Board of Higher Education.
"As student trustee, he advocated on a daily basis for his fellow students with the belief that everyone has the tools they need to succeed," Dunne said. "People just need the support to learn how to use them."
During his tenure as a trustee, David prioritized students' needs. Stack recalls David's participation in the college's Transportation Task Force, which aimed to improve transportation to and from campus. David attended the Schaumburg Transportation Open House and connected with the Lyft representative there, all with the goal of increasing transportation options for students via ride-sharing.
Currently, David is working on his Associate in Arts degree at Harper, and he plans to graduate in spring 2021. He plans to then enroll in a four-year university and study international relations.
"For me, this opportunity was like a way to adapt more to American society," he said, "to show myself that I can belong to this country, that I can give something to this country."