Harper alum leading Illini Solar Car Team
Harper alum leading Illini Solar Car Team

Harper College News Bureau

May 12, 2021

May 12, 2021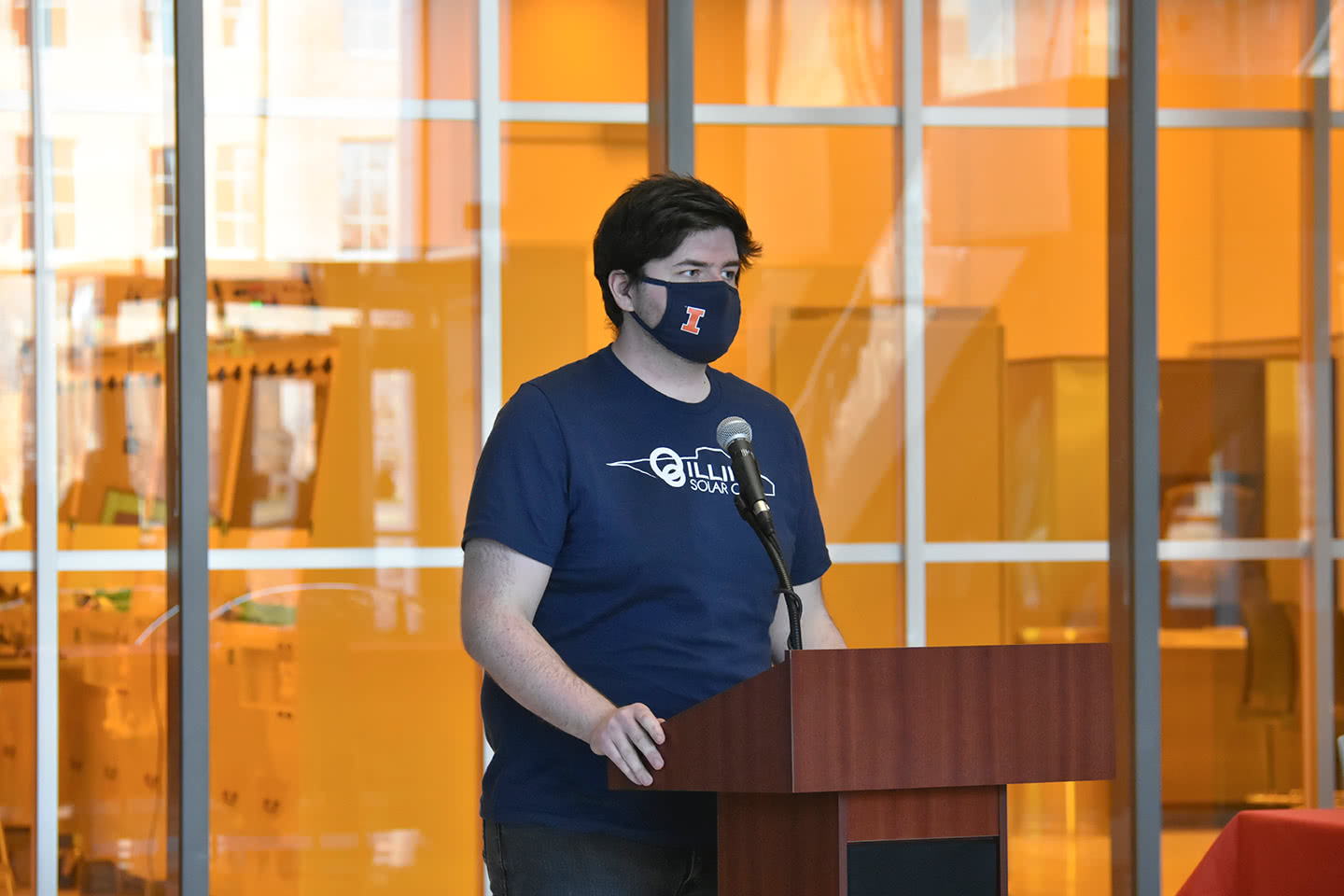 Harper College alum Tim Damisch has his sights set on the Santa Fe Trail. As president of the Illini Solar Car Team, he's been helping lead a crew of more than 80 students to build a sleek, light and efficient car they hope will thrive this summer on the 900-mile American Solar Challenge course from Independence, Missouri, to Santa Fe, New Mexico.
"It's one of the coolest things I've done with myself so far," Tim, originally from Palatine, said of being a part of the Illini Solar Car Team.
Helping Tim prepare for the University of Illinois at Urbana-Champaign and his role with the team was his time in Harper's Engineering Pathways program.
His journey to the University of Illinois at Urbana-Champaign began at Harper, where Tim was part of the Engineering Pathways program. He earned both the Pathways scholarship and the Motorola Solutions Foundation Award for Excellence scholarship.
"Without that generosity, I don't know where I would be now, especially with the pandemic," Tim said. "Having the money simply made my life easier."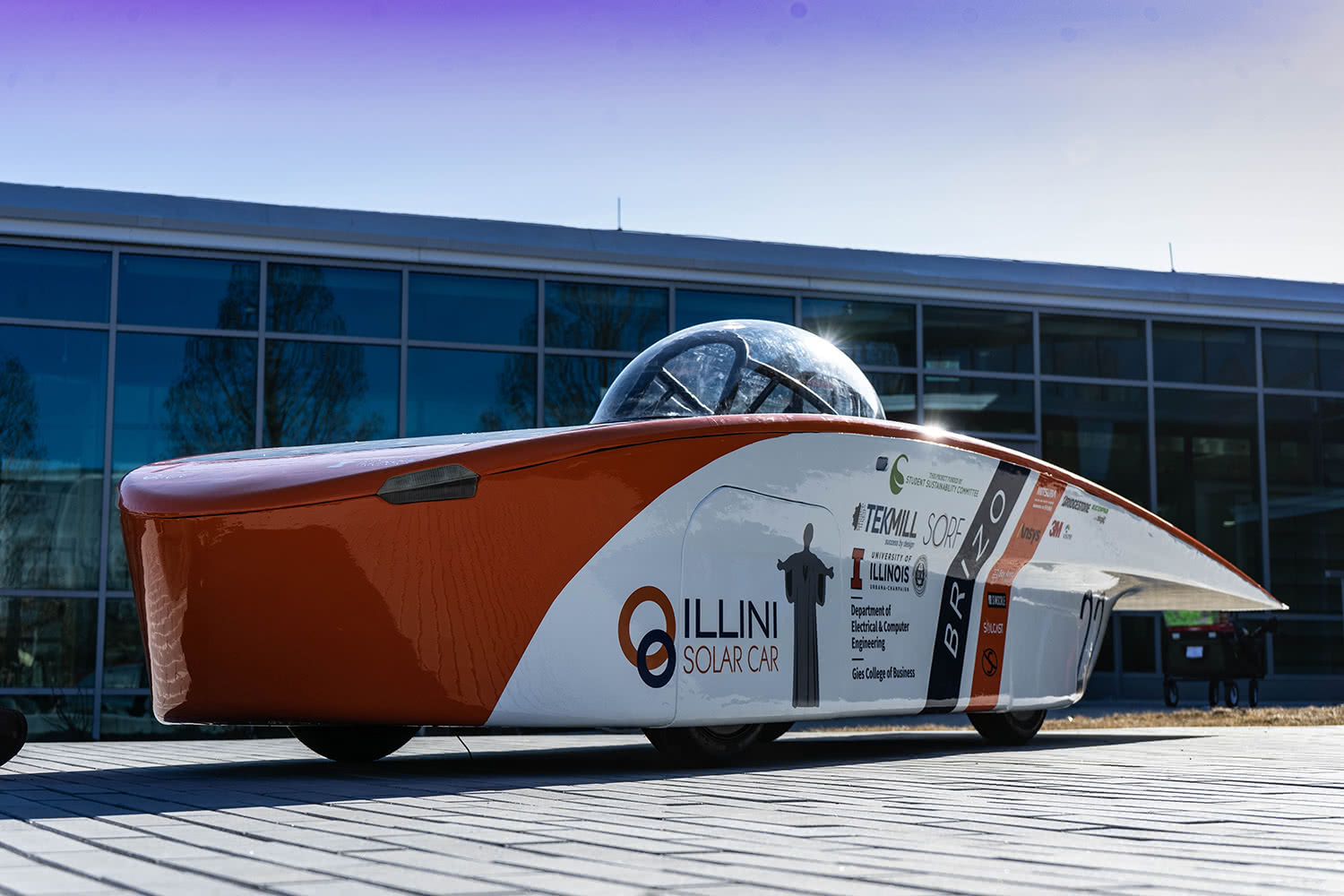 Tim studied mechanical engineering at Harper and graduated in spring 2019. He credits the Pathways program for his academic successes, in part because it held him accountable for certain tasks. For example, to be part of the Pathways program, Tim said, participants needed to spend at least two hours a week in a study hall setting.
"That really helped me to reach out to the tutors there, and I don't know if I would have done that otherwise," he said. "It forced me to study and get work done."
Plus, the requirement helped him build relationships with other Pathways students, creating a peer network, which helped Tim complete his work.
After graduating Harper, Tim enrolled at UIUC, and he plans to graduate with his bachelor's degree in mechanical engineering in December 2021.
The classes are UIUC are understandably different, with more students per class and less time for personal attention from professors. As a result, the skills he learned from Harper's tutors built a foundation of minimum study requirements, which has helped him succeed in classes where there's less one-on-one help than he might have received at Harper.
A highlight at UIUC, of course, has been the Illinois Solar Car Team, which creates each aspect of the car, from the electrical and mechanical parts to the solar parts. There's even a business team, which is required because, it turns out, building a solar car is pretty expensive.
The American Solar Challenge is from July 27 to Aug. 7, which includes rounds of safety checks and a track race, culminating in the road race on the trail from Aug. 4 to 7.
During his time on the team, Damisch has had a variety of roles. He started as a general mechanic who designed the car's latching system, like a door handle, and moved to the mechanical team lead, directing 15 members on design. And now, he's the team president.
"I manage the group leadership, network with the university and ensure the successful completion of our car," he said. "All the while, I help out with building the car" – everything from carbon fiber layups and chassis assembly to sanding, mold prep, material testing and suspension assembly.
Tim is not the first team member from Harper College: When he joined, a fellow Pathways alum, who is now employed by Ford, was already on the team.
"It was cool to see somebody from Harper who's heading the majority of the design for the car," he said.
The team started in 2015, so the Illini team is a relatively young one in the scope of the race. The UICU team will compete against 10 others, from schools including Stanford and Michigan Institute of Technology.
Despite the competition and his team's youth, Tim said, he's confident about his car's chances.
"Most of these teams placing in the top have been around since the '90s, when the competition started," he said. "Slowly but surely, we're trying to build up our foundation for the future. With this race, we think we have a good chance of placing or even taking first."
That Tim has been able to succeed at UICU is due in part to Pathways, he said: "Having a good system (got) me to a good university."