Small Works show brings art tradition back to campus
Small Works show brings art tradition back to campus

Harper College News Bureau

September 16, 2021

September 16, 2021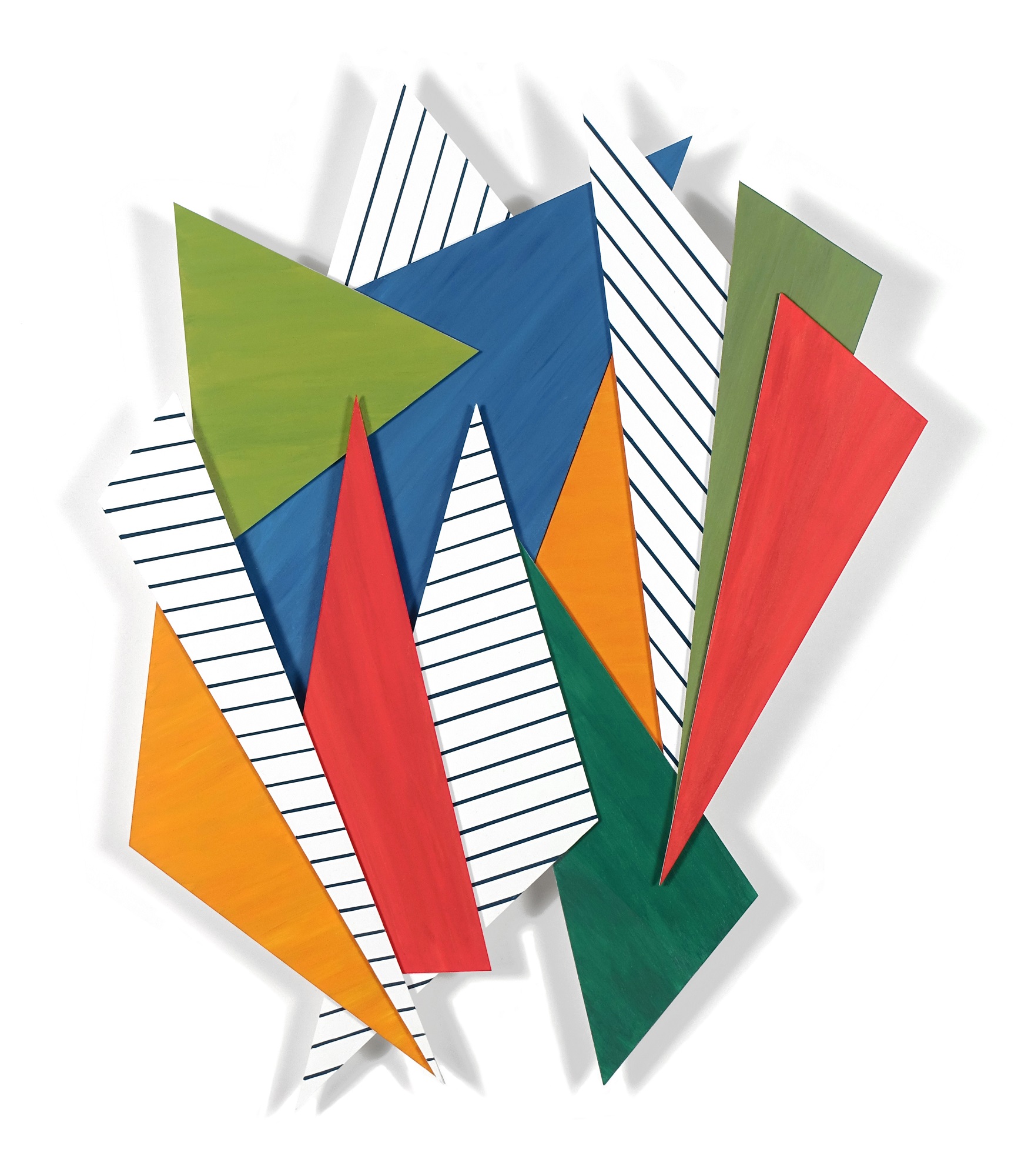 The works might be small, but Harper College's annual Small Works exhibition is a big undertaking.
Although the 43rd Annual Harper National Juried Exhibition: Small Works will be open to the community for six weeks (September 20 until October 28), the show takes more than six months to put together. Jason Peot, gallery director and art professor, described a process involving approximately 750 nationwide submissions, a thoughtful "blind" jurying process and time spent presenting the final collection of selected works, which must not exceed 24 inches in any direction.
"We had to skip last year because of COVID and the six-month process. When we weren't sure where everything was going, we couldn't risk it," he said. "In addition to having work on display, there are awards for being in the show and a lot of that couldn't happen in the virtual environment."
Harper National Juried Exhibition: Small Works
When: 9 a.m. to 3 p.m. Mondays through Thursdays, September 20 until October 28
Where: Art Exhibition Space, Building C, Room C200
Cost: Free
Peot talked about the purchase award, in which Harper chooses a piece to buy for its permanent collection, and the "solo show" award, in which one of the selected artists is granted the opportunity for their own exhibition in the college's Art Exhibition Space in Building C, Room C200. That's the same location of the Small Works show, which will be presented in a hybrid format. Visitors can check out the 21 featured works online (via the Small Works webpage) or in person from 9 a.m. to 3 p.m. Mondays through Thursdays.
This year's juror is Carrie Johnson, the executive director/curator of the Rockford Art Museum. In the collection's catalog, she wrote that it wasn't difficult to find excellence among hundreds of submissions – which range from sculpture and painting to etching and collage – but it was challenging to only select 21 final works.
"Whether the work has a political, feminine, obscure, social or environmental bent, I chose pieces that were unique and spoke to me personally," she wrote. "These are the rare few that gave me a gut punch – that compelled me either aesthetically or mentally."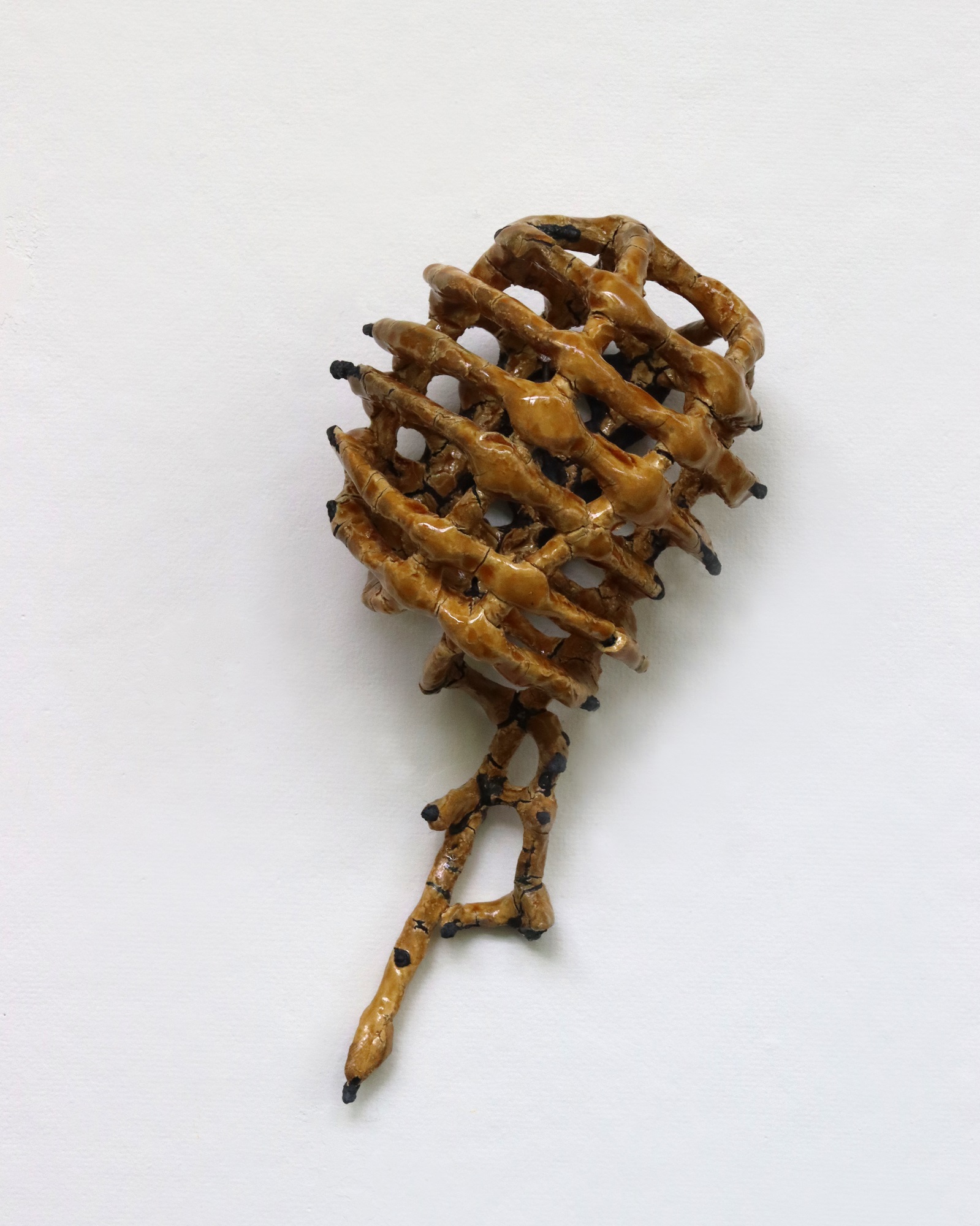 Peot noted that the exhibition features a preponderance of three-dimensional wall pieces, from Evanston artist Shelley Gilchrist's colorful, angular Artist Statement (above) to Sally Brogden's Untitled (right), inspired by linear "doodling during Zoom meetings," according to the sculptor from Knoxville, Tennessee. Is the number of three-dimensional pieces a reaction to the pandemic, with so much interaction happening on two-dimensional computer screens?
"Maybe it's the taste of the curator, but maybe it's a trend in art," he mused, "because a lot of that was submitted and a lot of it was strong."
While the Small Works show can be enjoyed by the public, the exhibition space also serves as teaching tool, according to Peot. Gallery shows are utilized for projects by the college's instructors and students in the art department, but also from English, journalism or history courses.
In addition, the nature of this exhibition provides continuing support for the arts at Harper. Artist submission fees pay for the exhibition, with surplus money strengthening the Harper College Educational Foundation Art Collection.
"We'll use that money to buy a piece, perhaps, from a visiting artist or to restore a piece in the collection," Peot said. "It all feeds back into the art."