Experience Day brings together young learners, Harper expertise
Experience Day brings together young learners, Harper expertise

Harper College News Bureau

November 3, 2021

November 3, 2021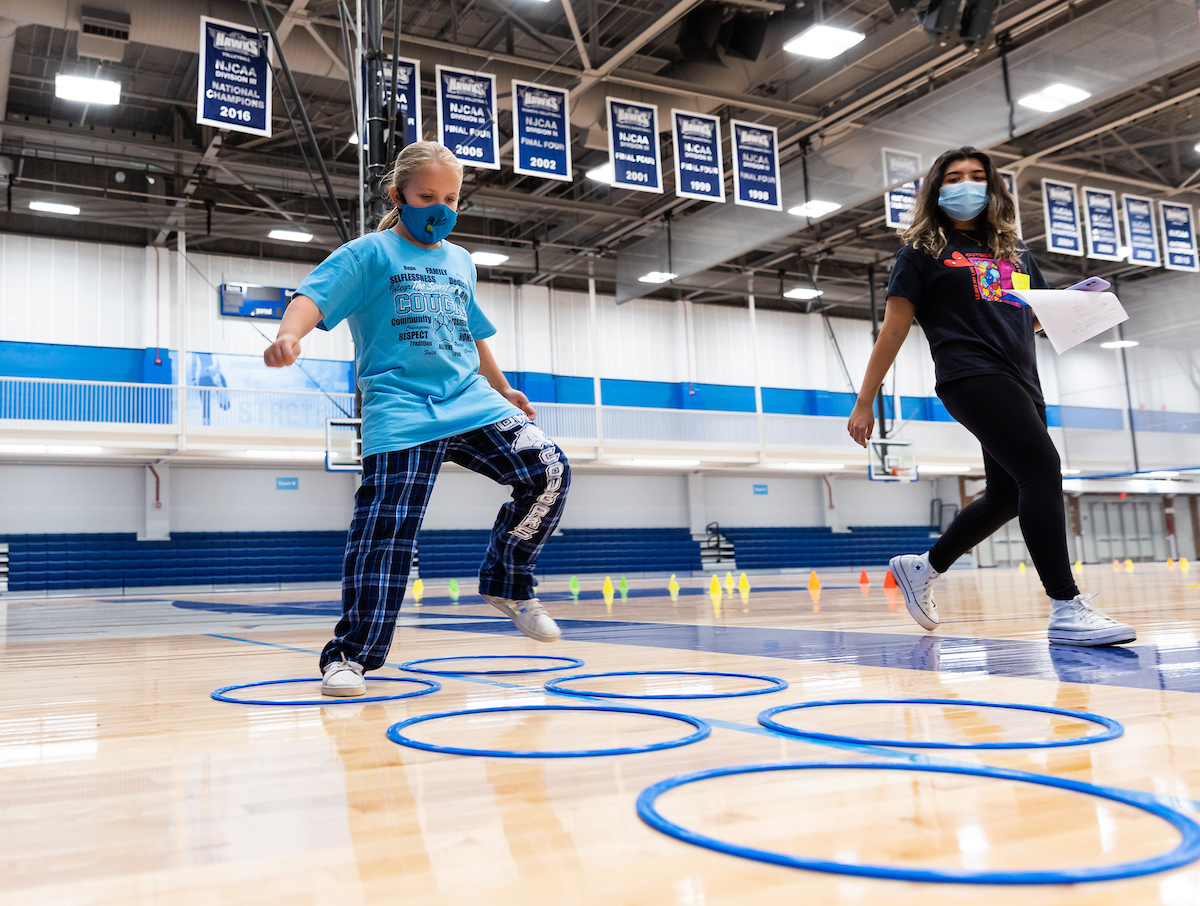 Hundreds of school-aged children participated in the 2021 edition of Harper Experience Day. The annual tradition brings students from local elementary and middle schools to take part in a range of activities with the assistance of instructors, students and facilities at Harper College.
Due to COVID-19 safety precautions, this year's Experience Day was a hybrid event, with options for on-campus activities, live virtual experiences and at-your-own-pace projects.
Some students came to Harper to participate in the outdoor Observatory and Solar System Scavenger Hunt or the Harper Ninja Obstacle Course in the Foglia Foundation Health and Recreation Center gym. Others were able to engage with Harper instructors at the Makerspace and Entrepreneur Center or Make Shop via virtual sessions. Still more can continue to complete projects via 300 at-home kits, with instructions in both English and Spanish, distributed at Harper or through partnerships with area libraries.
Demand for kits and registration for events was high, according to Amie Granger – Harper's community relations manager who oversees the event. The popularity of Experience Day shows the continued growth for the program, which was all-virtual in 2020, but brought hundreds of families to campus for dozens of activities in the decade prior (when it was called the College and Career Expo).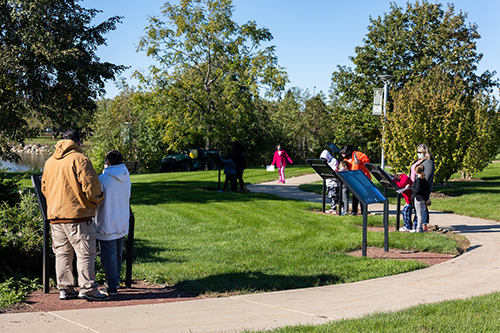 Whether virtual or in-person, Granger said the event's mission remains the same: to foster a positive introductory college experience for young students and their families.
"If you've never been to college, it can be scary. Not just for kids but for adults too – where to park, where to go," she said. "But we can make this first experience a positive one in a real college classroom, a real college lab. It's about breaking down fears or hesitation and showing that you belong here."
Granger acknowledged the Harper employees who build those bridges with expertise, passion and a dose of humor. She singled out Professor Julie Ellefson and Associate Professor Karen Dailey, who infused some fun along with lessons about science and sustainability in their video tour of the chemistry lab, filmed last year.
Dailey and Ellefson didn't just demonstrate a combustion reaction and the rapid absorption of water by sodium polyacrylate; they had a good time while they were doing it. That sense of wonder and fun also found its way into their virtual experiments, attempted via the at-home kits. Both chemistry professors contributed activities that prompted young learners to conduct experiments with Pop Rocks candy, ultraviolet beads and tea bags.
"When we were in-person, kids came with older siblings, a caregiver, a parent. When we send it home, it's important that the family is engaged," Ellefson said. "It's a family activity; at least that is what we would like to have happen."
Dailey said she was "unexpectedly excited" by how many participants emailed her about their experiment findings last year, detailing their processes.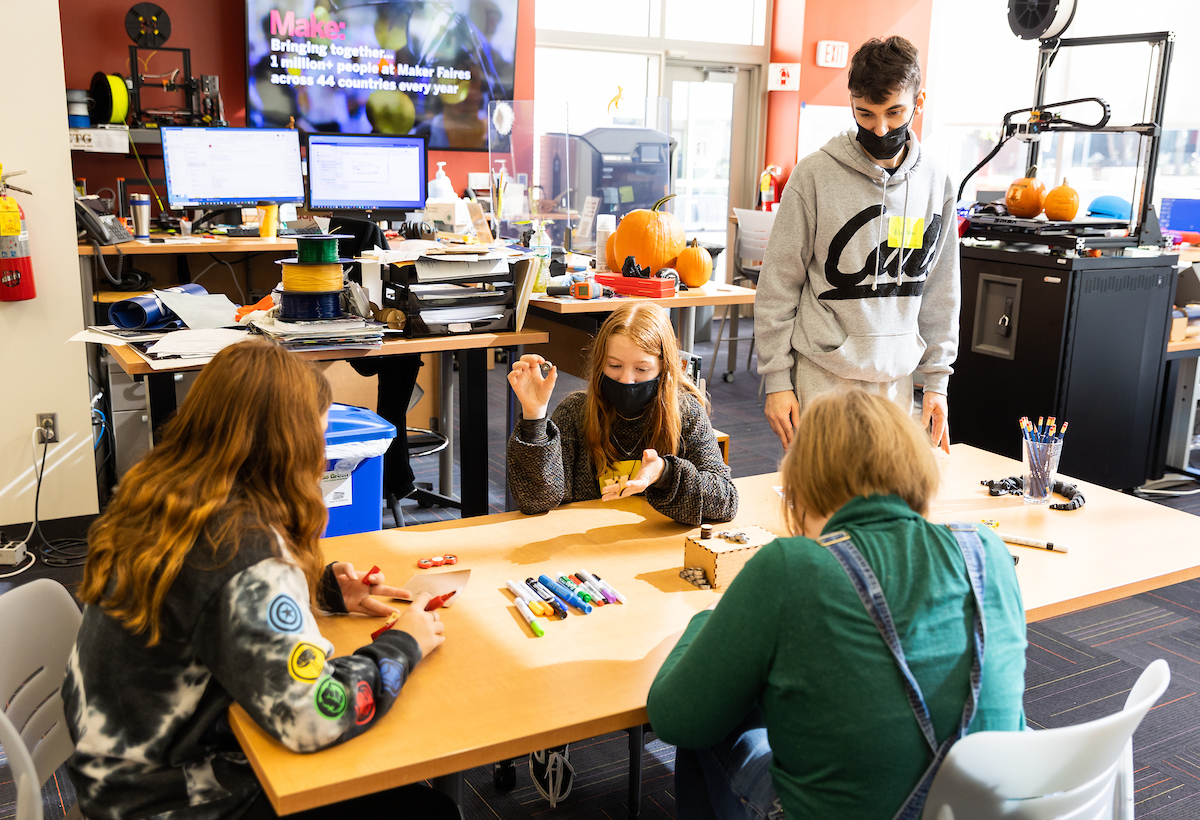 "I gave them my email address and asked them questions. Some emailed me back with pictures," she said. "One boy made a YouTube video; it was amazing. And there was a brother and sister; we went back and forth for a couple months, just doing that particular experiment."
Ellefson and Dailey are eager for a similar response this year. They're also hopeful that, in future years, the on-campus Experience Day presence will expand, because of how it allowed current Harper students to interact with young visitors.
"The students are role models. The kids see college students who are people like them," Ellefson said. "To see that college is doable… it plants that seed. That's one of the reasons why we do Experience Day: to help students believe that they can also go to college. I always say, 'We'll see you in a few years when you'll be in one of our classes.'"