Ten Questions with Eliza Ferstein
Ten Questions with Eliza Ferstein

Communications

May 14, 2021

May 14, 2021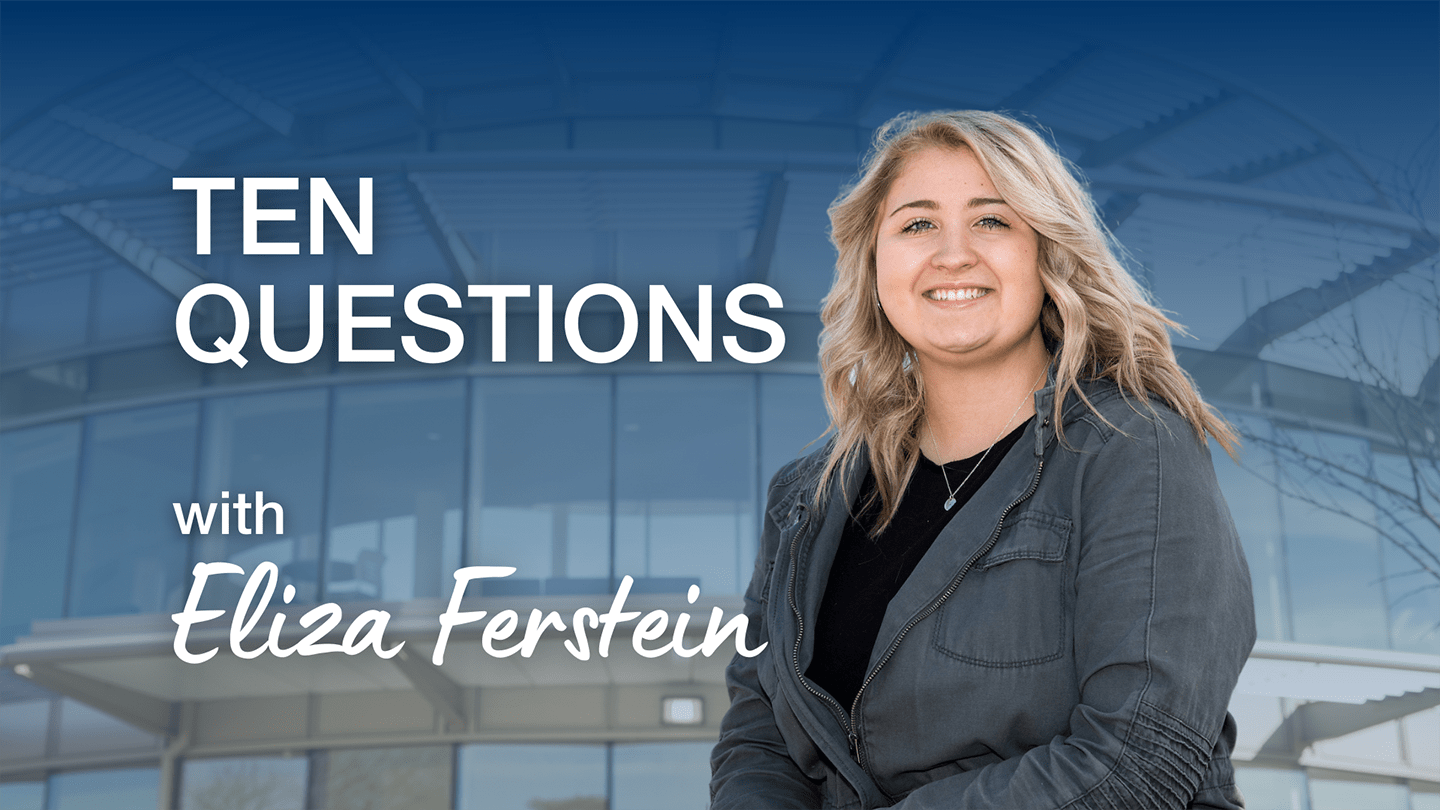 In 2015, Harper College introduced the Promise Scholarship Program, an ambitious initiative providing public high school students with two years of free tuition – if they were willing to work for it. Now in 2021, Harper College is proud to celebrate the first graduating class of Promise Scholars. Of this class, we introduce Eliza Ferstein. After graduation, Eliza plans on transferring to DePaul University by way of the University Center at Harper College where she'll earn her degree in Communications and Media. With a passion for art and communications, Eliza is eager to learn, lead and apply her experience working for a community-focused organization. And if it all works out, build that dream home in North Carolina. Here are ten questions with Eliza Ferstein.
Describe your perfect day?
My perfect day involves staying active and being productive. I love checking things off my to-do list since I am always so busy. I enjoy having a decompression day as much as the next person, but I can't have my free time until my mind is clear of all the other things I have to do.
What would your loved ones say is your best quality?
I asked them and they said my compassion and my leadership. These are two qualities I've had to learn to be flexible with because of my job and school, but I practice them often in my job working with kids and in the clubs and organizations I'm involved in at school.
What's the last show you binged and loved?
Lately I've been re-watching Freaks and Geeks. It's a little bit of an older show, but I love all of the characters and the setting for the show. I definitely recommend it for anyone who hasn't seen it.
Red grapes or green?
Red grapes.
What is one thing you can't live without?
I couldn't live without music. It helps me to focus and unwind. I listen to all genres of music depending on my mood or how I want to feel.
You could be best friends with any fictional character, who do you choose and why?
I don't think I could choose just one fictional character so I would have to say the cast of That '70s Show. I have watched this series probably a dozen times through! I would love to be friends with them because they were always so carefree and even though they had their fair share of group drama, they always stuck it out together.
Dream vacation?
One of my favorite movies as a kid was Mamma Mia. I always used to watch it with my grandma, and I loved the island it took place on. So, my dream vacation would be to visit the fictional island of Kalokairi, which in reality is Skopelos, Greece. The clear blue water and old architecture is beautiful, and I would love to see it in person.
What do you wonder about?
I wonder about my future. Wrapping up my associates degree this spring makes me wonder about the next few years of my life, both socially and educationally. Both nervous and excited about what's to come!
What are you hopeful for?
I am hopeful that one day I can move back to North Carolina and be closer to my family. My family is very close and since we live so far away, I feel like we are not as connected. I have always wanted to build a house and raise my family there to be closer to relatives.
What do you love most about Harper College?
My favorite thing about Harper is everyone's kindness. I have been here for nearly two years and met a lot of different people and professors throughout my classes, all of whom have been extremely helpful and compassionate about what they do. Part of the reason I decided to use Harper's University Center to transfer was because everyone is so friendly and I enjoy the environment – I just wanted to stay a little longer!