Ten Questions with Marlee Matlin
Ten Questions with Marlee Matlin

Communications

October 11, 2021

October 11, 2021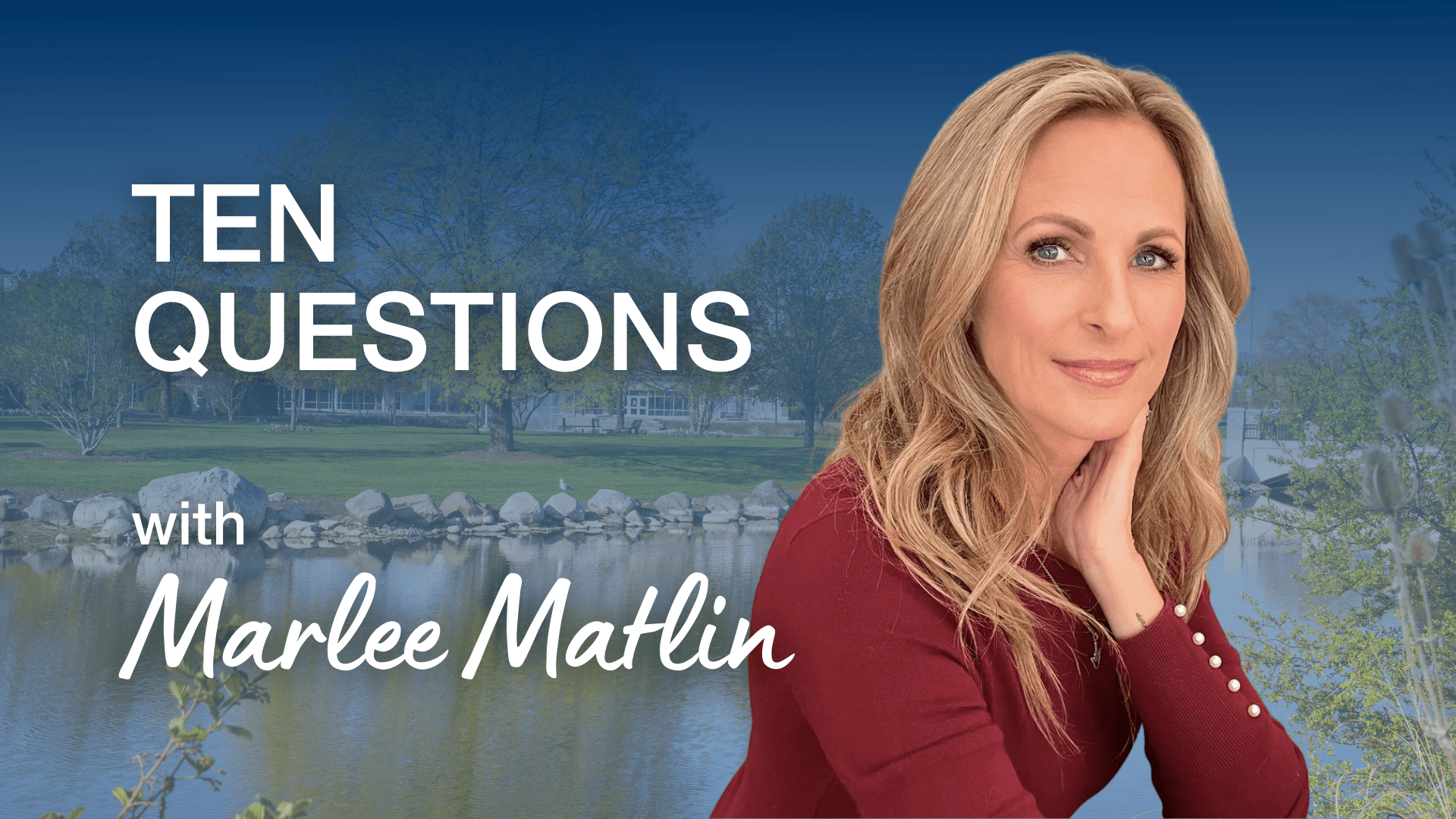 When Marlee Matlin came to Harper College to study Law Enforcement and Justice Administration, her dream was to become a police officer. But the acting bug bit, leading her all the way to the Oscars when she won an Academy Award for her work as Sarah in 1986's Children of a Lesser God. She was the first deaf performer to receive an Oscar and remains the youngest-ever Best Actress winner.
Since then, she has continued to inspire audiences and the culture at large with her unforgettable performances (Seinfeld, The West Wing) and steadfast activism for the deaf community. Her latest film, Apple Original Films' CODA, is a heart-tugging, coming-of-age story about a girl who is a child of deaf adults (CODA for short). The film has received both audience and critical praise, taking home the coveted Grand Jury Prize at the 2020 Sundance Film Festival.
When she's not out changing the world, you can find Marlee spending her precious downtime with her family. Here are Ten Questions with Marlee Matlin.
1. Describe your perfect day.
Spending time with family and working. I love both.
2. Best advice you ever received?
"You can be whatever you want to be; don't let anyone tell you otherwise." Those words came from my friend and mentor, Henry Winkler. He's been encouraging and guiding me ever since we met.
3. You could be best friends with any fictional character. Who do you choose and why?
Dorothy Gale from the The Wizard of Oz. My journey mirrored her journey. She traveled many roads, seeking advice on how to find her home, her happy place. It wasn't until she realized the answer was in herself that she was able to do that. My journey has very much been like that.
4. Who was your role model growing up?
My role model growing up was my grade school and middle school teacher, Sister Mary Elizabeth, who subsequently became a nun and a marriage and family therapist at the Franciscan Life Center in Meriden, Connecticut.
5. What's a color you gravitate towards?
Purple.
6. What do you wonder about?
What happens after you die.
7. If you had to change careers tomorrow, what would you do and why?
I would be a teacher, encouraging all kids, deaf and hearing, to follow their dreams and strive to be their best.
8. Of which personal achievement are you most proud?
My sobriety.
9. What are you hopeful for?
Good health for my children and family.
10. What is your fondest memory at Harper College?
Sitting in my criminal justice class. That was one of my dreams, to be a police officer or work in justice rehabilitation for those who were deaf. But the acting bug bit me again and I took a different path.