Ten Questions with Sabrina Wilks
Ten Questions with Sabrina Wilks

Communications

November 16, 2021

November 16, 2021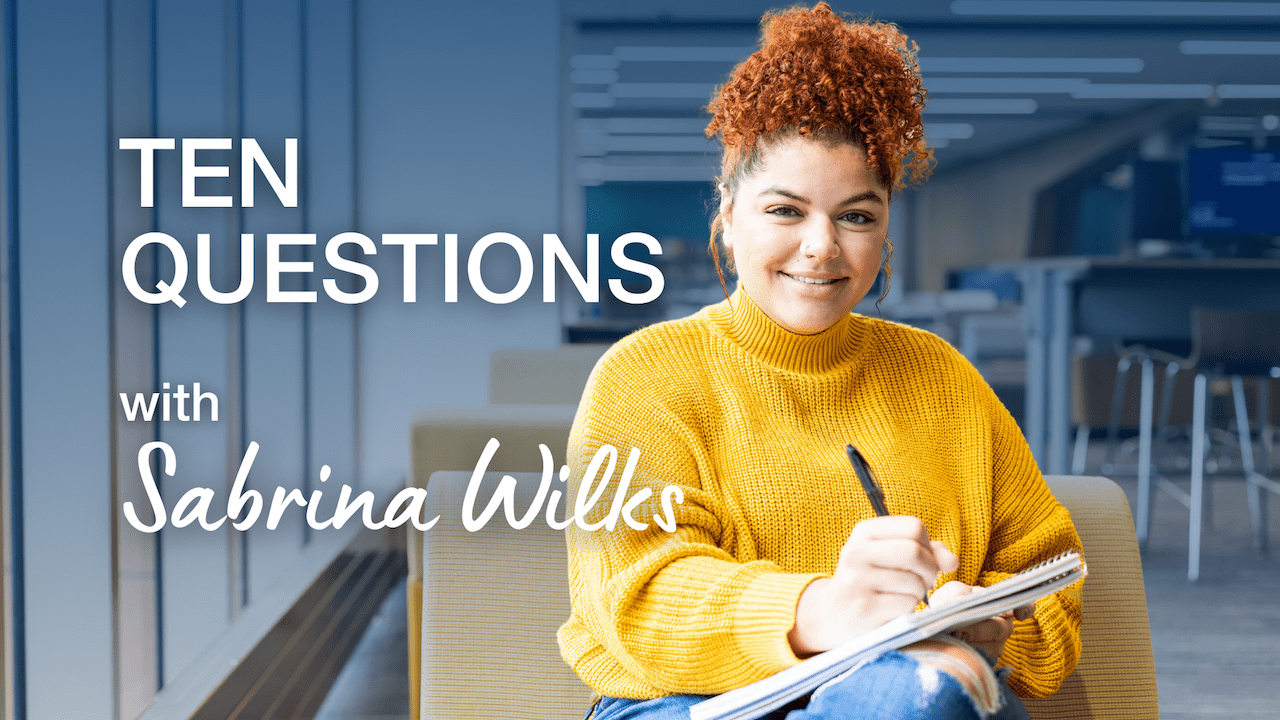 After becoming unemployed due to the COVID-19 pandemic, Sabrina Wilks knew she wanted to go back to school. She just didn't want the debt. But one fateful day, she saw a job listing for a General Insurance Apprentice with Zurich North America, an opportunity that would allow her to gain on-the-job learning experiences while taking job-related credit courses at Harper College. A new job and a path to a degree? It was too good to be true. To her excitement, she got the job and has stepped into her new roles as Harper student and claims adjuster apprentice with confidence, gratitude and determination. Sabrina recently discussed her apprenticeship experience, as well as her passion for baking with her family in the winter.
1. Describe your perfect day.
Sometimes I feel like I'm alone in this, but I love winter! So my perfect day is a winter day, there's snow on the ground and I'm baking with my family.
2. You could be friends with any fictional character. Who do you choose and why?
Joan Clayton from the show Girlfriends. I grew up with this show. I chose Joan because she's very organized, very neat and very high-strung. We'd probably get on each other's nerves, but we're alike in so many ways!
3. Who was your role model growing up?
My mom. She was a pillar of resilience and optimism, which as an adult, are the two traits that I strive for the most.
4. All-time favorite movie?
Love Actually. It's just so good! It's whimsical, it's over the top and it's not afraid to be indulgent and corny.
5. What songs are essential to the Sabrina Wilks-curated playlist?
"Landslide" by Fleetwood Mac: This song is a cornerstone for me. Growing up, I used to sing it with my mom in church.

"Feeling Myself" by Nicki Minaj and Beyoncé. This is such a hype song and you can't have a playlist without a little Beyoncé!

"Fine Line" by Harry Styles. I love the production on this song. There's a huge moment at the end where the trumpets and instruments come in that's so big and so emotional. I love it.
6. Dream vacation?
Nowhere in particular, I just love being on the beach. I don't want to see the attractions, just give me a beach.
7. What would your loved ones say is your best quality?
I think they would say that I'm genuine and intentional. I try to be sincere in my interactions and not say things I don't mean or can't follow through on.
8. What do you wonder about?
I wonder about what the year ahead is going to look like as we put more distance between us and the pandemic.
9. What are you hopeful for?
I'm hopeful that I can maintain straight A's leading up to graduation! I'm in such a privileged position to have my school 100% paid for, so it's important to me to work hard and keep up my end of the bargain.
10. What have you loved most about the apprenticeship programs at Harper College?
I've loved being a student again. It's given me something to focus on with clear markers of personal and professional progress. When the pandemic hit, it felt like the world was falling apart outside, but my world wasn't. This program really gave me a sense of purpose and pride when I needed it most.