Harper archivist has special tie to Martin Luther King Jr.
Harper archivist has special tie to Martin Luther King Jr.

Harper College News Bureau

January 13, 2022

January 13, 2022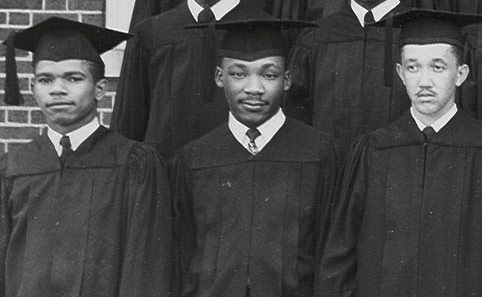 Dr. Martin Luther King Jr. is one of the most famous and influential people in American and world history. Almost everybody knows at least a little about the civil rights leader and the ideals he held dear. But few people know him like Bridget Lerette knows him.
About a decade before Bridget began in her current role as Harper College's archivist, she was hired as a project archivist for the Martin Luther King Jr. Collection at Morehouse College. In 2006, this collection of notes, correspondence, books and more was hitting the auction block. Former Atlanta Mayor Shirley Franklin and other leaders worked to acquire the collection for Morehouse, King's alma mater, to preserve the materials as educational tools.
The collection arrived at Morehouse in September 2006 and Bridget began working on it soon after – a project that would span approximately two years.
"It was exciting getting to work on someone who was a great historical figure. I mean, that opportunity does not come along very often," she recalled, before also acknowledging that it was a daunting project. "It is a large collection. Described to the level that it was described at, you know your work is going to be scrutinized by a lot of people."
Bridget and others were tasked with organizing the 10,000-piece collection and describing each item in a manner that would prove useful to current and future researchers. They collaborated with fellow archivists at Boston University and Stanford University, which established a collective partnership with Morehouse to preserve King's papers. She said that, because of the historical significance of King's work, most of the collection was described at an item level (in comparison to other archives that are labeled less specifically).
But every piece of Morehouse's King Collection provides insight into who King was, how he thought and how he interacted with others. The collection includes correspondence with U.S. presidents, personal photos, his Nobel Peace Prize, handwritten eulogies for victims of the Birmingham church bombing and an early draft of his "I Have a Dream" speech.
Because the collection includes materials from 1944 to King's assassination in 1968, Bridget said that her work provided her some insight into the historical arc of his life and work – from student to pastor to national leader to icon. She said you can see this progression in the materials. As he had more demands on his time, he had less time for finely detailed research, she noted, and began to rely more on his existing knowledge and experience.
"You can see just how challenging his life became once he really started to lead this movement," she said. "He was still a pastor – so he had responsibilities to that community, as well as the overarching civil rights movement community and a larger role nationally. He was trying to balance all of those things. It's all the more impressive what he accomplished in the time he was active."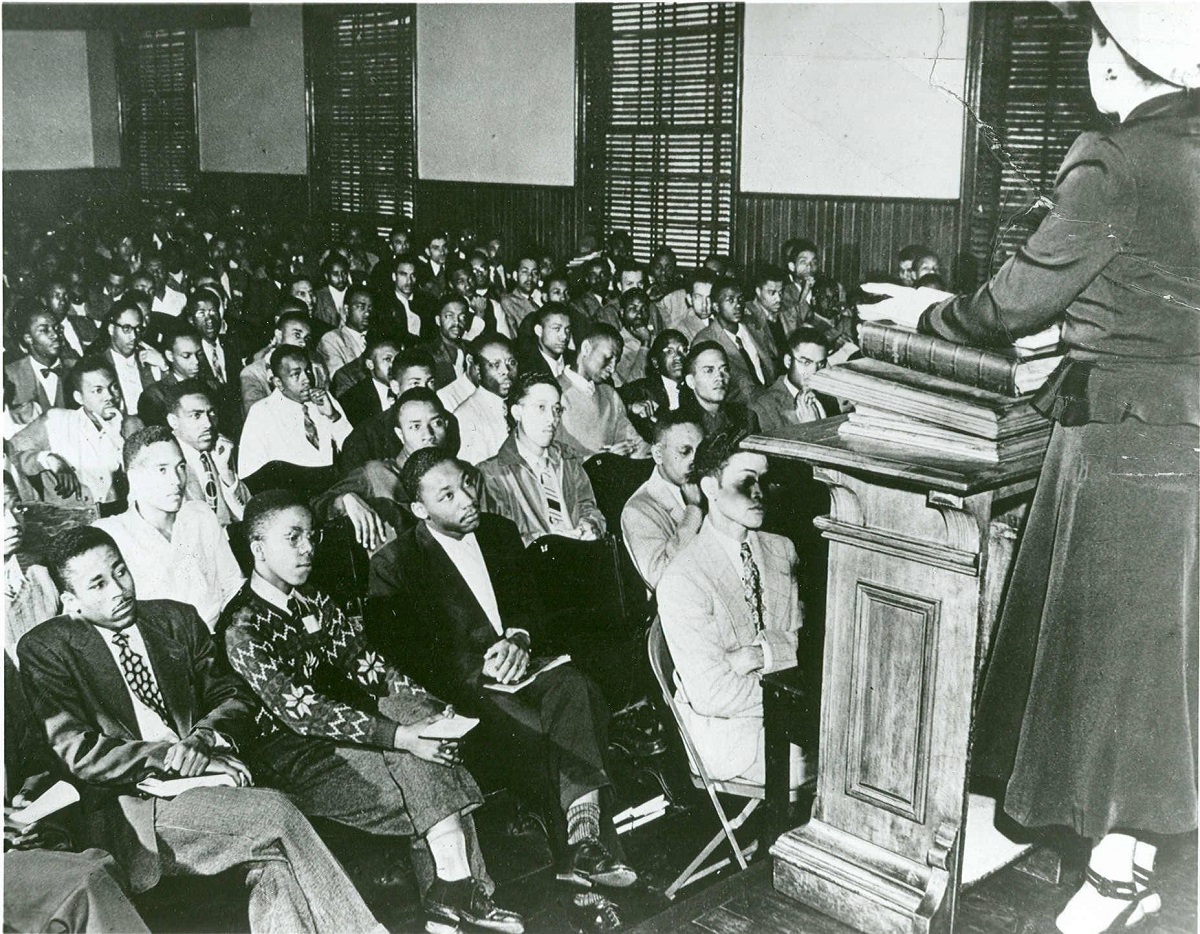 Although fascinated by the collection's headline items, Bridget said she was drawn to aspects that reminded her that this larger-than-life figure was human. She discussed his excellent handwriting, his eloquent way of writing and the notes (or "marginalia") he made in his many books. Some of her favorite items are his blue books from when he was a Morehouse student.
"Before he was a public figure, he was normal, he was a student," she said. "He didn't do particularly well at Morehouse initially. He got better. But even Martin Luther King had to do blue book essays in college. He wasn't unusual in that way."
After the two years of archival work ended, Bridget said she was sad the project was over. She's proud of her work and is gratified that this all exists as a resource for generations to come.
When reflecting on her close relationship with the work of one of the most famous figures in modern history, she hopes others will take King's lessons to heart when they celebrate and learn about him.
"I think the best way to honor him is to be of service to your community," Bridget said. "To be of service in the community that you're in, where you are. It may not be on the scale that he did, but to the people you impact, it is important."
Photos courtesy of the Martin Luther King Jr. Collection at Morehouse College.