Harper Radio hosts, managers named finalists for 2022 Media Awards
Harper Radio hosts, managers named finalists for 2022 Media Awards

Harper College News Bureau

February 2, 2022

February 2, 2022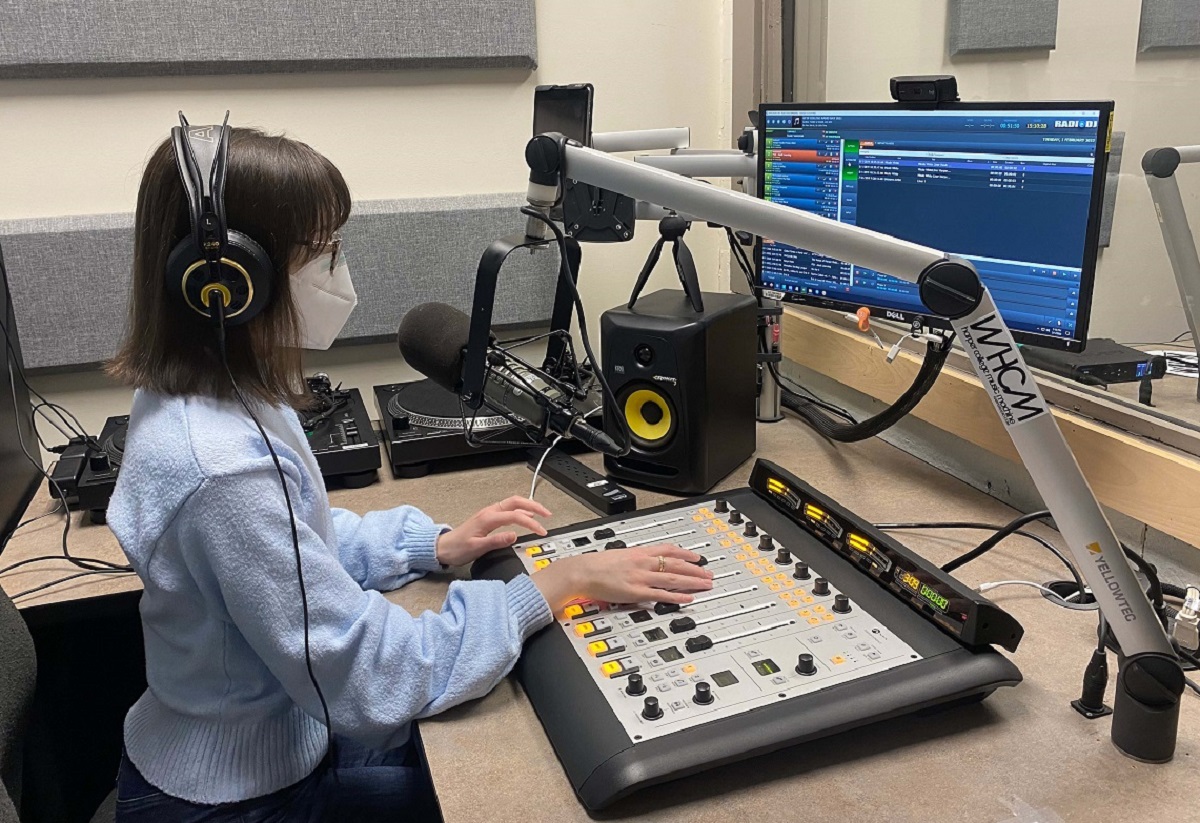 Harper Radio has five finalist entries in contention for the Intercollegiate Broadcasting System's 2022 Media Awards. Harper College's student-run radio station broadcasts as WHCM at 88.3 FM across northern Chicagoland and streams worldwide at harperradio.com.
The Harper Radio finalists include:
Student Ashley Rosenthal, Harper Radio's current general manager, Best Promotional Event, WHCM t-shirt promotion
Student Keith Maurice Harris, Harper Radio host, Best On-Air Personality, The Keith Maurice Show
Student Nina Stoner and WHCM veteran Chris Smith, Best Talk Program, Streaming Verse
Stoner and Smith, Best Podcast, Streaming Verse
Erik Bonilla-Sanchez, Harper Radio's 2021 general manager, Len Mallioux Management Awards, Best Radio Station Manager – College
"We are absolutely thrilled that these student entries have made it into the finals for the prestigious IBS 2022 Media Awards," said Brian Shelton, Harper Radio faculty advisor. "They are all outstanding broadcasters, and we are honored for them to all be under consideration for further recognition."
IBS will announce the winners of the 2022 awards at the organization's annual conference, set to be hosted virtually the week of March 1.