Longtime Harper student and Ghost Army veteran receiving Congressional Gold Medal
Longtime Harper student and Ghost Army veteran receiving Congressional Gold Medal

Harper College News Bureau

February 3, 2022

February 3, 2022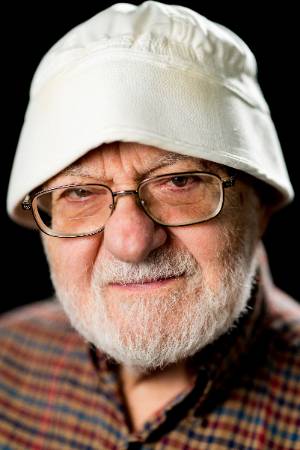 Harper College's very own Bernie Bluestein, now 98 years old and a literal fixture on campus – that's the longtime student's larger-than-life bust near the Art Exhibition Space – is receiving the highest distinction Congress can bestow.
President Biden on Tuesday signed a bill awarding the Congressional Gold Medal to the secretive World War II deception units known as the Ghost Army. Bernie, a Schaumburg resident who's been taking classes at Harper for more than 30 years, is among just nine surviving Ghost Army veterans in the U.S.
"My son called me and was jumping up and down when he heard the news," Bernie said. "I was just flabbergasted. I am so honored by it. It's quite an achievement. It happened because of me being in the right place at the right time, but also doing the right thing."
A lifelong learner and artist, Bernie has been taking art classes at Harper for more than 30 years. His creative skills served him well in the clandestine Ghost Army, which employed tactics such as inflatable tanks, sound effects, radio trickery and impersonation to deceive the enemy about the strength and location of American troops, according to the Ghost Army Legacy Project.
The Ghost Army's existence was top secret until it was declassified in 1996.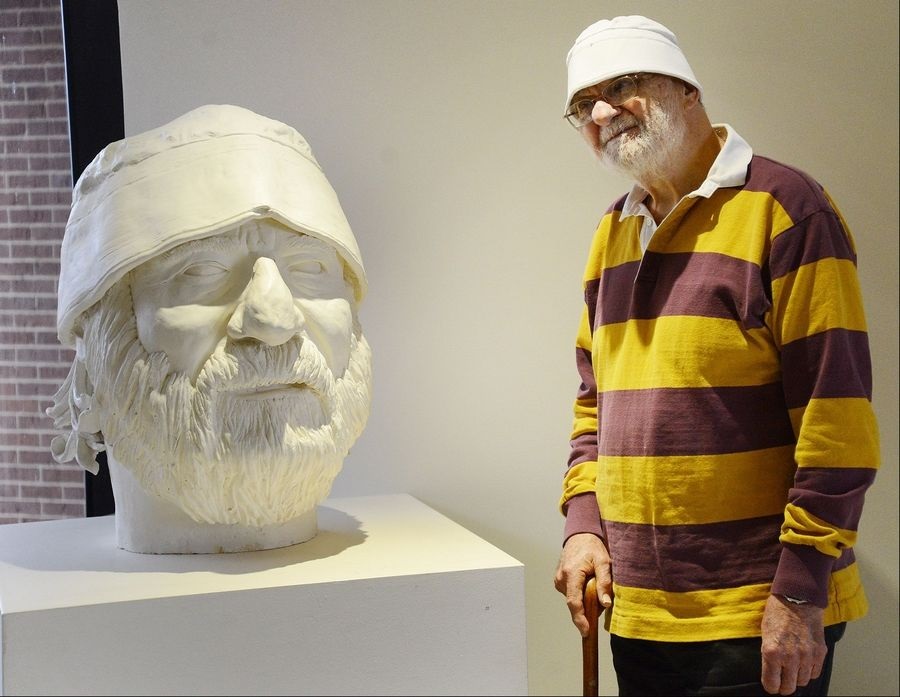 "My family would say, 'What did you do?' and I would say, 'Camouflage work.' That was the end of it," Bernie said. "But then [in 1996] everybody knew! By then, it was hard for me to remember a lot of the details. I was happy to do my job and get it over with. It was two-and-a-half years of my life. I moved on to finishing art school and beginning my career."
He continued, "We never thought of it being an astounding thing. But now, it becomes it an astounding thing. We sacrificed by putting ourselves next to inflatable tanks and saying, 'Hey, shoot at us!' Here was a guy who didn't want to be shooting other people and we were daring the enemy to shoot at us! We saved 30,000 lives, I think the estimate is."
The medal is being awarded to the 23rd Headquarters Special Troops and the 3133rd Signal Service Company. Bernie said there will be a ceremony in Washington, D.C., hopefully in the near future given the advanced age of the recipients.
"There's only nine of us left, out of about 1,100," Bernie said. "We're all seniors; I'm one of the youngest and I'm 98. We were kind of anxious. We said, 'If you're going to do it [give us this honor], you better speed it along. We want to be alive so we can participate."
Like so many other Harper students, Bernie is thrilled to be back on campus. This semester he's taking sculpture, a long-time interest of his.
"Oh yeah, I started class this week," he said. "With the pandemic, it's nice to be back. It's great seeing the people again and doing my art. This has been what's keeping me going. I started at Harper in 1989. You could say I'm a 32-year veteran student."
Want to learn more about Bernie? See this 2013 Daily Herald article about Bernie.
(Photo courtesy of the Daily Herald.)