Second chance leads to steadfast support of Harper students
Second chance leads to steadfast support of Harper students

Harper College News Bureau

February 8, 2022

February 8, 2022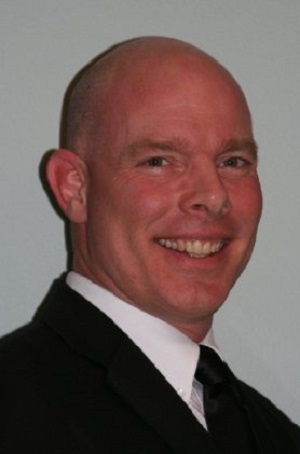 Randal Allen's resume includes bachelor's and master's degrees from the University of Illinois at Urbana-Champaign, a near-doctorate from Stanford University (the program included everything he needed for a Ph.D. minus a dissertation) and a traditional doctorate the University of Central Florida.
But the school that started it all, the one Allen selected to be the recipient of his scholarship donations, is Harper College.
In high school, Allen said, he wasn't a great student. He graduated early – not because he did exceptionally well in his classes but because he figured out a way to be done with school quicker. He took classes like business math, business English, business law and marketing.
"It was a business focus, but it was a program for people that weren't cut out to go to college," he said.
After graduation, Allen got a job in shipping and receiving for about a year.
"And then I got into trouble, and the trouble is what changed my life," he said.
Allen was arrested and he spent one night in jail. After, he figured that if he went to college, he might be able to staunch his parents' disappointment.
That business focus in high school served Allen well in the long run – how many people graduate high school understanding the fundamentals of a mortgage? – but when he enrolled at Harper, he started with basic courses.
Some resonated, some didn't, leaving him to focus on math and English in his first semester. He got an A in algebra and figured, "Let me go through the math sequence, then. Let me take trigonometry and college algebra." He again got A's in his math classes, which lead to analytic geometry, calculus I and II, and ordinary differential equations.
Along the way, he met Dr. William Schooley, a calculus professor – currently professor emeritus – who saw Allen's potential and helped him find different scholarships. He offered to write letters of recommendation, which he contributed throughout Allen's academic career.
Allen's continued success in Harper's math classes led an advisor to suggest that Allen explore the sciences. He took three semesters of chemistry and three semesters of physics, earing all A's. He received his associate degree in pre-engineering after three years at Harper and took one more year to finish the classes needed to transfer to U of I as a junior.
Today, Allen is chief scientist at Lone Star Analysis, Inc., in Orlando, Florida. He has a patent pending on an invention related to artificial intelligence – he's created a speedier AI process that uses less data and has fewer computer requirements than traditional AI.
He teaches at one alma mater, UCF, but he chooses to help students financially at Harper through the Mathematics and Science Endowment scholarship. His other alma maters have reached out, but Harper helped him when he needed it most.
"Harper said, 'I know you got a 17 on the ACT. You never took the SAT. Come on in.' I got this second chance," he said. "If I'm going to invest my money, we invest in Harper, to give other people that second chance if they need it."