Harper advocates for federal investment in community colleges, students
Harper advocates for federal investment in community colleges, students

Harper College News Bureau

February 9, 2022

February 9, 2022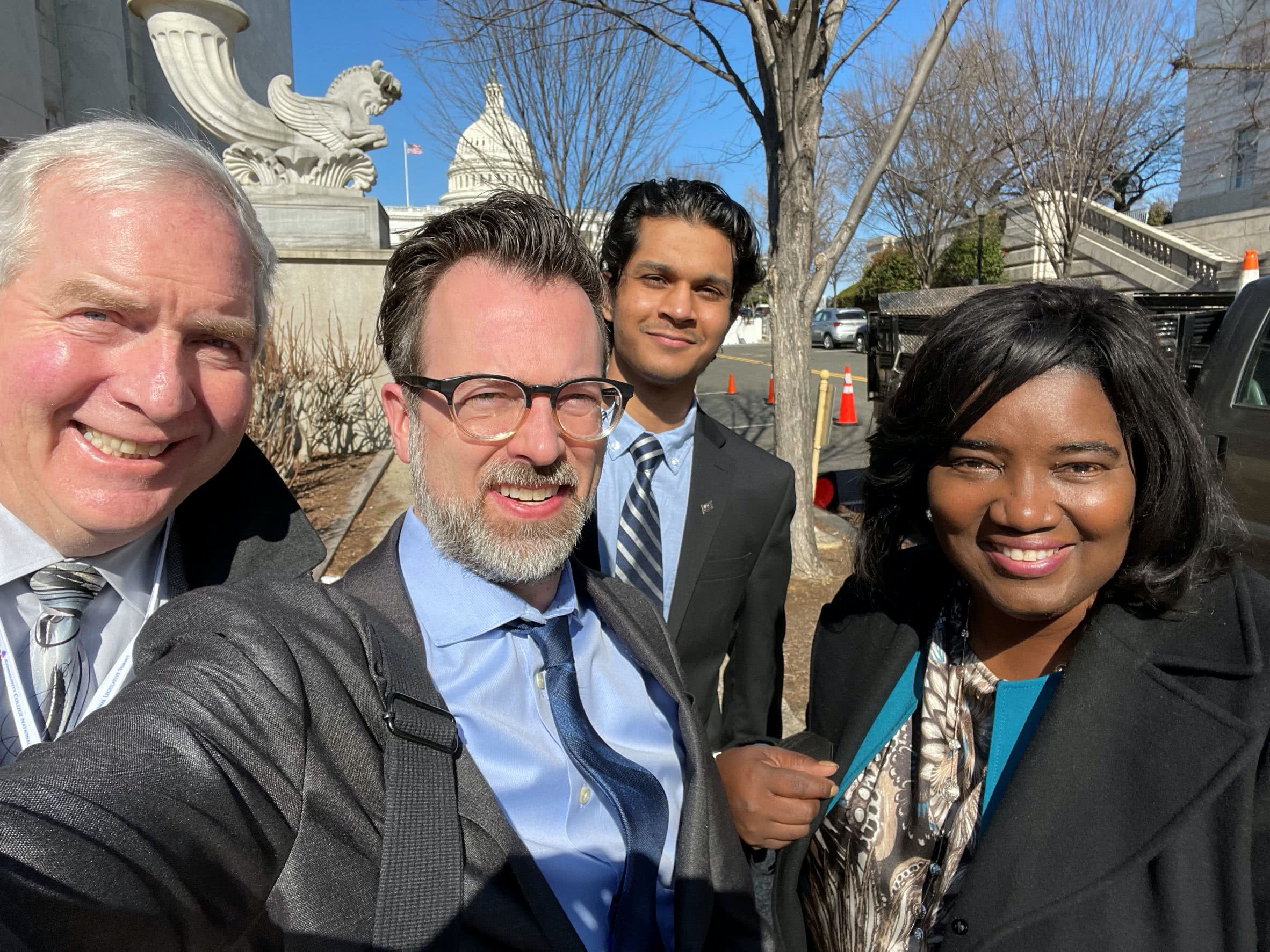 Harper College officials recently joined approximately 800 community college leaders at the 2022 Community College National Legislative Summit, a premier advocacy event in Washington, D.C., that shines a spotlight on the importance of our nation's community colleges.
Dr. Avis Proctor, Harper College president; Bill Kelley, vice chair of the Board of Trustees; Pahul Mal, student trustee; and Jeff Julian, chief of staff, met with members of Congress to discuss key federal policy matters that impact community college students and drive and support our nation's economy. Chair Pat Stack also took part in virtual meetings.
The Harper team advocated for multiple higher education priorities including provisions within the Build Back Better Act such as $1.2 billion in funding for the Trade Adjustment Assistance Community College and Career Training (TAACCCT) grant program and the creation of a $4.9 billion community college-industry workforce training program. Harper also discussed its support for increasing the maximum award for Pell Grants and the Tax-Free Pell Grant Act to ensure students receive the highest possible level of financial support.
"The National Legislative Summit provides community colleges an opportunity to speak with one voice and tell our story about the critical role we play in reskilling and upskilling our nation's workforce," Dr. Proctor said. "Connecting with our legislators helps us advocate for the resources that will help our students and community succeed."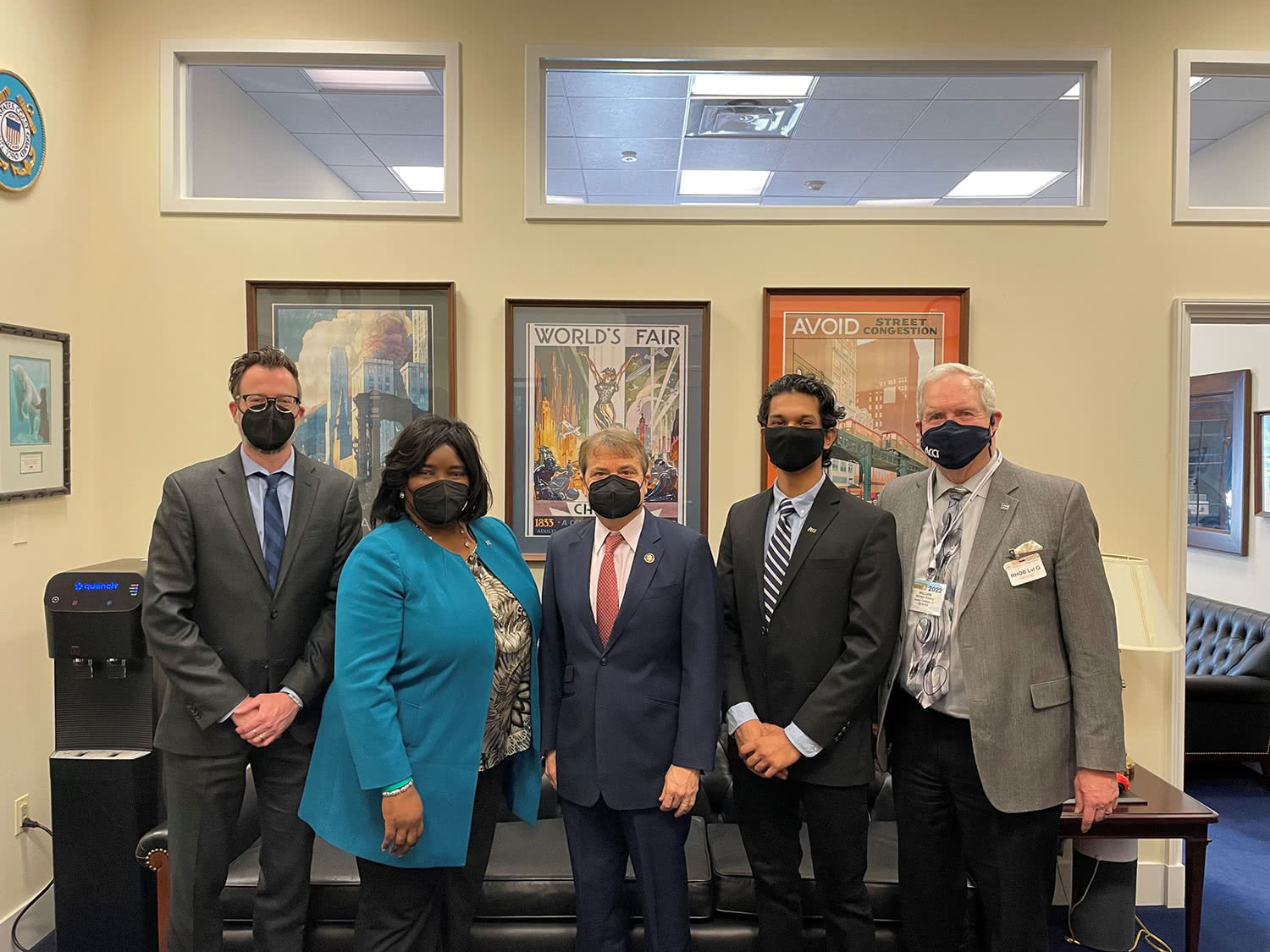 Harper visited with U.S. Reps. Sean Casten, Mike Quigley (pictured above) and Raja Krishnamoorthi, met with key staff members for U.S. Sens. Dick Durbin and Tammy Duckworth and U.S. Rep. Jan Schakowsky, and met jointly with Durbin and Duckworth and Illinois Community College Trustees Association colleagues.
Dr. Proctor met with U.S. Department of Education leaders to discuss community college priorities and opportunities for collaboration.
At the National Legislative Summit, the Harper team heard presentations and keynote speeches on higher education priorities from First Lady Dr. Jill Biden, Secretary of Education Miguel Cardona, and Secretary of Labor Marty Walsh.
Harper had the opportunity to thank Congressman Krishnamoorthi for supporting legislation that would establish short-term Pell Grants. On February 4, the U.S. House of Representatives passed an amendment that he cosponsored establishing eligibility for Pell Grants for certain short-term training programs. The legislation, which received bipartisan support and has been introduced in the Senate, also creates a national postsecondary student unit record data system.
"We're grateful for Rep. Krishnamoorthi's continued support of Harper College and higher education," Vice Chair Kelley said. "His sponsorship of short-term Pell Grant legislation will benefit both our students and local employers as we continue to recover from the pandemic and strengthen the global competitiveness of our workforce."