Harper's partnership with Costa Rican university selected for 100,000 Strong in the Americas grant
Harper's partnership with Costa Rican university selected for 100,000 Strong in the Americas grant

Harper College News Bureau

March 10, 2022

March 10, 2022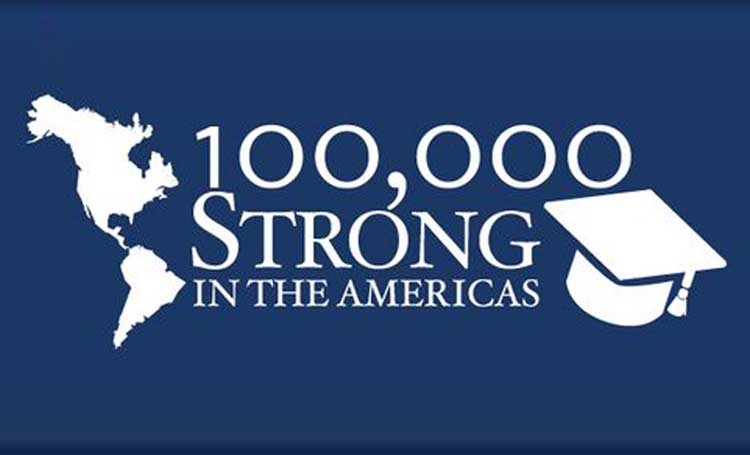 Harper College is among 12 new grant-winning teams in the 100,000 Strong in the Americas (100K) Innovation Fund competition, which inspires U.S. colleges and universities to partner with regional higher education institutions on new models of academic exchange programs for underserved students throughout the Americas.
The 100K Innovation Fund is the signature public-private sector collaboration between the Bureau of Western Hemisphere Affairs at the U.S. Department of State, AgroAmerica, U.S. embassies and Partners of the Americas working with companies, foundations and regional academic networks to champion the power of education and create access to innovative training programs between the U.S., Latin America and the Caribbean.
Harper has teamed with Universidad Nacional de Costa Rica, Campus Sarapiquí, in Heredia, Costa Rica, to create an intercultural partnership that takes an experiential, virtual-learning approach to innovation in teaching, training and intercultural exchange. The partnership is grounded in improving technological literacy, global awareness and intercultural competence among students from populations typically underrepresented in traditional international exchanges.
Dr. Richard Johnson, Harper professor and director of the college's Office of International Education, said the grant provides an opportunity to advance efforts despite the challenges of the past two years.
"Although the pandemic has effectively put a halt to international exchange, this grant allows us to focus on deploying virtual technologies to enhance the global awareness and intercultural competencies of our students," Johnson said.
The $25,000 grant will support travel and create virtual opportunities for students and faculty. Funds will be used preferentially to help underrepresented students overcome cultural and economic barriers to studying abroad and experience the transformational impact of intercultural exchange.
Johnson said the project builds on an existing association with Universidad Nacional de Costa Rica, which began during the Fulbright residency of Professor Jairo Viales at Harper in 2018-19.
"Since that time, we have only strengthened our connections through site visits and professional development collaborations," Johnson said. "This project launches the next phase of our partnership and will pave the way for future cultural academic exchanges that will include other disciplines, such as biology, geography and history."
Other U.S. schools chosen for the grant include the University of Illinois, Boise State University and Texas Tech University.
Learn more and join the Innovation Network.