Harper graduates sacrifice to create better future for their children
Harper graduates sacrifice to create better future for their children

Harper College News Bureau

May 20, 2022

May 20, 2022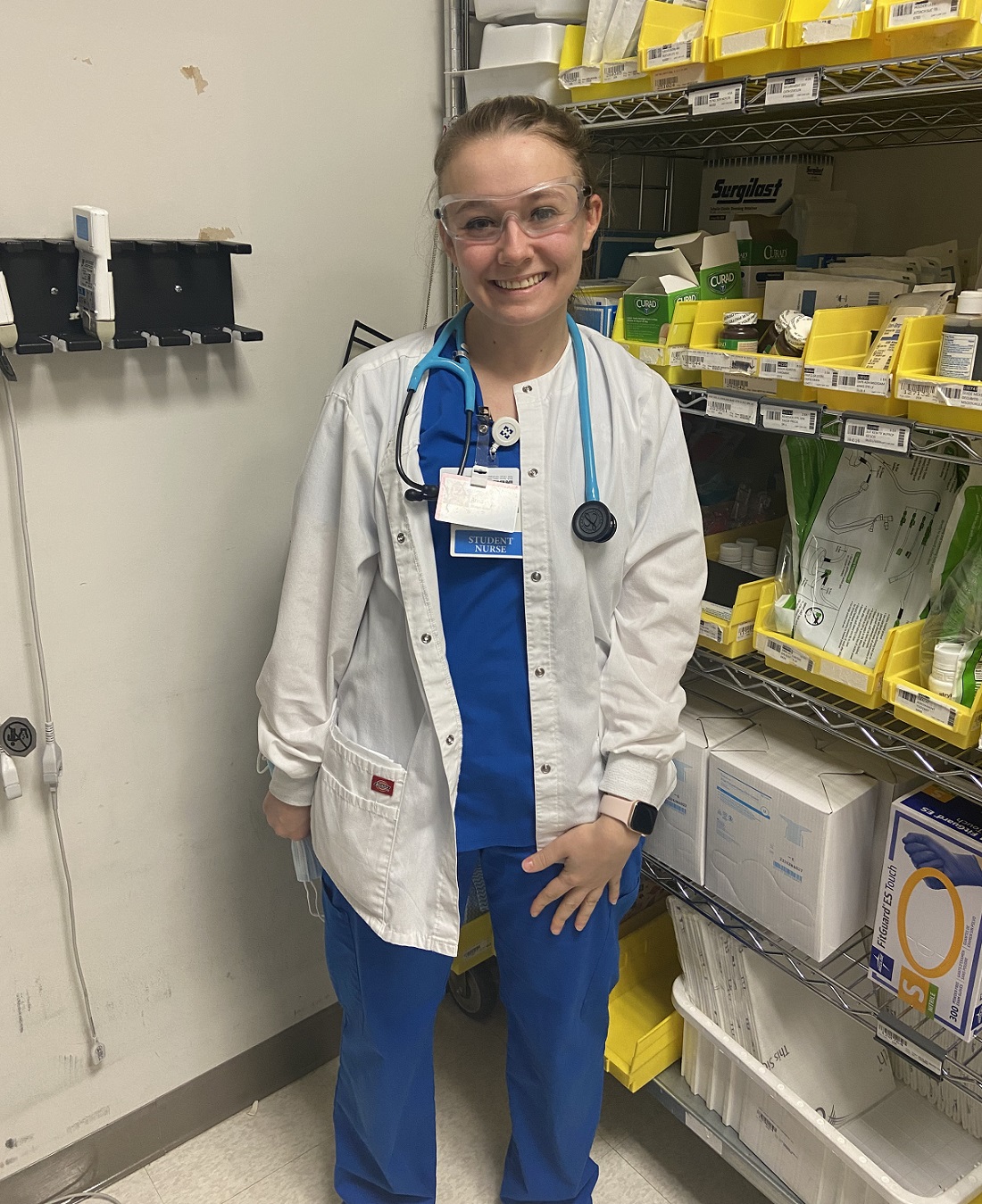 Many of Harper College's new class of graduates will discuss their achievement in terms of hard work and sacrifice, and rightly so. No one understands those aspects like Harper graduates who are also single parents.
Anna Trybula, 27, is earning her Associate in Applied Science degree to become a registered nurse. The Mount Prospect resident is a returning Harper student, having received her Practical Nursing Certificate in 2018, back when she was a new mother still living with her ex-husband. She loved nursing and wanted to build on her experience to become an RN, although her personal life made that difficult.
"I always wanted to go back and do it. I thought it wasn't doable," said Anna, who re-enrolled in the summer of 2021. "It was a hard process, especially while taking care of my son amidst some homelife challenges. I was lucky to find a support system with my mom and my brother."
She said she's so thankful for her family members, who have been helping to take care of her 6-year-old son – attending extracurricular activities when Anna's classes or residency hours don't allow her to be there. She spoke candidly about the many late nights and early mornings she has spent studying, in order to maximize quality time with her child.
Xiaoqi Xi, 38, can certainly relate. Graduating with her AAS in Diagnostic Medical Sonography, Xi has spent multiple afternoons at the park with her son, watching her 9-year-old son play while using a Harper-provided Wi-Fi hotspot to listen to remote lectures. She laughed ruefully when she described her son's drawing of Xi doing her "favorite thing." It showed his mom on the couch with her laptop open.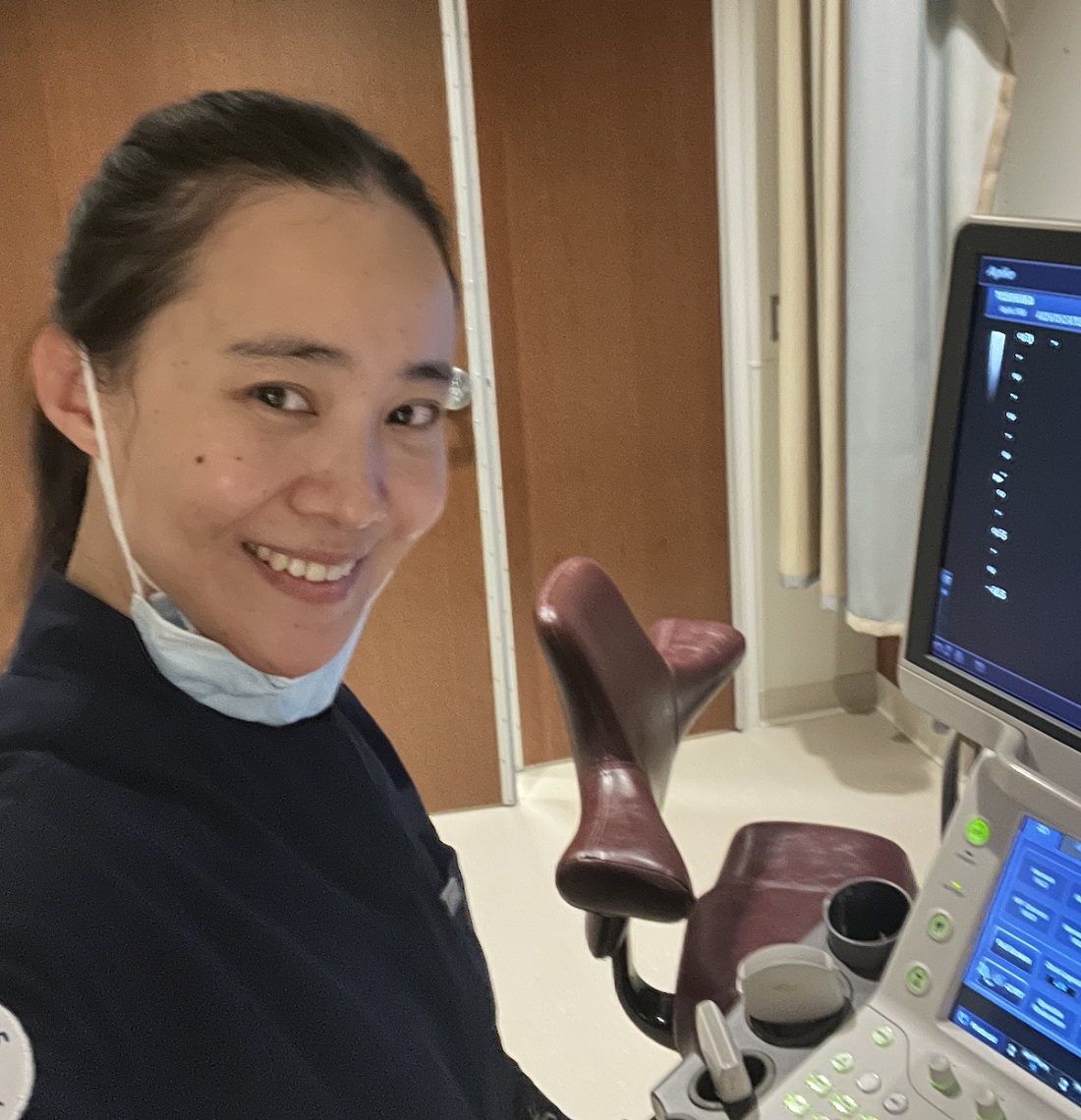 Like Anna, Xi has faced significant challenges related to her personal life. Born in Mongolia and educated in Beijing, she immigrated to the U.S. in 2011 and built a family here, having a son in 2013. While she took to her role as a mother, she said her homelife became untenable due to issues related to control, isolation and substance abuse.
When the situation reached a breaking point, Xi and her son left to find support in families of her son's classmates and community organizations in Barrington. In order to provide a better life for her son (and herself), Xi enrolled at Harper in the summer of 2020. It was the start of so much more than a degree.
"Harper has just changed everything," she said. "After 10 years of being manipulated by someone, I had a low value of myself. After this program, I realized I am strong and smart. I had no social network at all. And now I know all of these fantastic people. Harper opened my eyes to a new world."
Xi spoke of her gratitude to classmates who were thrilled to take her shopping and introduce her to restaurants, as well as to the college for the scholarships that made her education possible. Anna spoke similarly of the support she's received along the way, including a Finish Line Grant and the Harper College Nursing Alumni Fund for Student Success.
"When I felt I was in a horrible financial situation, Harper was there to help," Anna said, adding that the funds help with tuition payments as well as her upcoming RN board exams. "I feel very, very lucky."
As Anna reminded, the road doesn't end with graduation. Both she and Xi have board exams, certification and, of course, future plans. Anna is anticipating being accepted into Purdue University's online program to earn a bachelor's degree in nursing (and has her eyes set on a master's after that). In the meantime, she said she will receive a significant bump in the hourly wages she receives for contract work, as well as more opportunities and greater responsibility in her work.
Xi's internship at Good Shepherd Hospital in Barrington will continue through August, and she'll begin to apply for full-time positions in the region once she passes board certification. She's hopeful about the future, given her newfound confidence and the number of available positions at area facilities.
But it might not be long before Anna and Xi are back on Harper's campus. Both expressed an interest in teaching, mentoring and assisting students in the ways that the Harper community has helped them.
"Harper means a lot to me," Xi said. "I hope one day I can pay that back for someone else."