Harper Board of Trustees approves four-year contract for president
Harper Board of Trustees approves four-year contract for president

Harper College News Bureau

August 18, 2022

August 18, 2022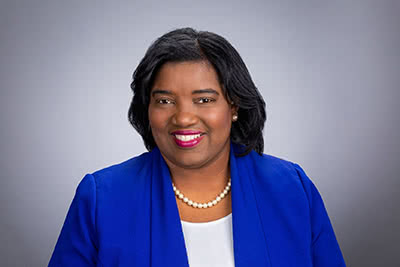 The Harper College Board of Trustees on Wednesday unanimously approved a new four-year contract for President Dr. Avis Proctor.
Since assuming the role of Harper's sixth president in July 2019, Dr. Proctor has helped to build on the college's rich history of providing quality education and led efforts toward Harper becoming an equity-centered organization dedicated to removing barriers and helping all students achieve their goals.
Harper has achieved a record-high graduation rate, committed to reducing equity gaps, and earlier this year was named a top-25 semifinalist for the 2023 Aspen Prize for Community College Excellence, the nation's signature recognition of community colleges that work toward and achieve equitable outcomes for students in and beyond college.
"Dr. Proctor has demonstrated strong leadership in a time of sustained crisis, and the board is excited about the direction the college is headed," Board Chair Pat Stack said. "We are confident Dr. Proctor will continue to guide Harper as it strives to be an innovative and inclusive institution that serves the community's needs and is a national leader for student success."
In 2019, Dr. Proctor guided Harper and engaged the community through an inclusive planning process to launch a new four-year strategic plan, with goals and targets developed around awareness and outreach, core values, equity, partnerships, student success, and teaching and learning.
Harper also received a transformational gift of $18 million, the largest in Harper's history, from philanthropist MacKenzie Scott in June 2021. These funds were used to launch the Igniting Paths to Success scholarships for 1,100 students, with preference given to low-income or historically underrepresented students. In addition, Harper provided grants to five local nonprofits whose missions support the advancement of equity, diversity and economic mobility for underserved and marginalized communities through its new Community Innovation Fund Grant Program.
Other highlights under Dr. Proctor's tenure include:
The college implemented numerous mitigation efforts to provide a safe learning and working environment during COVID and provided on-campus vaccination and testing for students.
Several programs have launched or are preparing to begin including Cannabis Science and Therapeutics, Drone Technology and Applications, a fully online Health Information Technology program, Respiratory Care Science, Health Education Endorsement, and Audio and Video Arts Technology.
Harper was accepted into the American Association of Community College's Artificial Intelligence Incubator Network which will streamline efforts to bring new technology programming to the college.
Harper secured $42 million in state funding for the Canning Center and $4.4 million in state funding for the hospitality program. The Canning Center will be a one stop student center featuring a variety of student services, academic programming and the University Center.
The college welcomed the inaugural cohort (high school Class of 2019) and subsequent cohorts of Promise Scholars to Harper, demonstrating Harper's promise to be the community's college and provide quality, affordable and accessible pathways to change students' lives generation over generation.
In spring 2022, Harper marked the public launch of the Inspire Scholarship Campaign, which aims to raise $30 million in funds to create new and grow existing scholarships. To date, the Educational Foundation has received over $28.1 million, which is 94% to goal.
Harper continues to grow the University Center through increasing enrollment and offerings; Southern Illinois University joined the center, opening more pathways to a bachelor's degree, particularly adult learners who may be managing jobs, families and other commitments.
Harper opened its Cultural Center, a culturally-affirming space that encourages students and employees to build connections, express their identities, engage in dialogue and trainings to expand perspectives on a myriad of topics of interest to the college community.
The term of the contract spans July 1, 2022, through June 30, 2026. For the 2022-23 year, Dr. Proctor will receive a salary of $334,230, which represents the 4% increase provided to all administrators. Salary increases for subsequent contract years will be based on the board's annual review.
Dr. Proctor arrived at Harper following more than 25 years of experience working in multicultural environments as an innovative mathematics educator and academic administrator, including president of Broward College North Campus in Florida.