Harper employees learn to save lives in Stop the Bleed class
Harper employees learn to save lives in Stop the Bleed class

Harper College News Bureau

May 15, 2023

May 15, 2023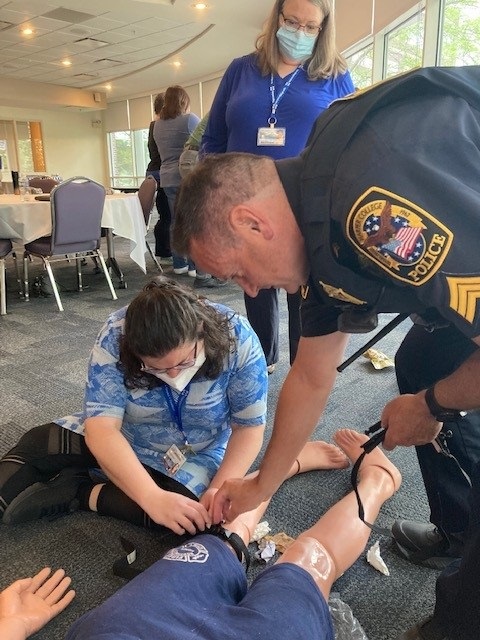 Harper College's Department of Risk Management recently hosted a Stop the Bleed class, preparing faculty and staff to help save lives in emergency situations. More than 25 employees participated in the free, two-hour course, which provided hands-on training for how to take three quick actions to address injuries.
"The number one cause of preventable death after injury is bleeding. That's why this training is so important," said Tony Butler, director of risk management. "Harper and its Department of Risk Management want to help employees ensure that campus is as safe as possible."
Harper will offer this class annually, along with training sessions about CPR, automated external defibrillators and workplace violence.