Language Information Chinese
Chinese
We are not currently accepting applications for this program.
Mandarin Chinese is the most widely spoken language in the world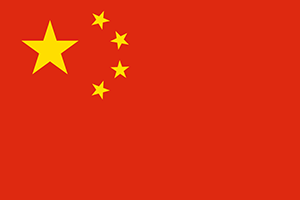 As a Harper student you'll have access to:
Day, evening and online courses
Free, individual and group tutoring
Library with extensive Chinese texts and books
What level course should I take?
If you have no prior knowledge of spoken or written Chinese, enroll in CHN 101- Elementary Chinese I. Students with prior experience in Chinese must contact Professor Na Li to schedule a placement exam before registering.
Reasons to learn Chinese
China is the second largest economy in the world that has strong economic ties with world powerhouses such as the U.S., EU and etc. It is said in 2014 that China's 10 biggest trading partners are: the U.S. at $521 billion, Hong Kong at $401 billion then in following order, Japan, South Korea, Taiwan, Germany, Australia, Malaysia, Brazil and Russia.