Scholarship Recipient Jessica Shi
Jessica Shi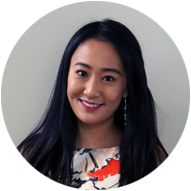 Jessica Shi is ready to head into her final year in Harper College's Nursing Program in fall 2020 where she is working toward her RN degree. At age 16, Jessica moved to the US from China. She feels like the transition to a new language and culture in her teens taught her the importance of acceptance, tolerance and perseverance. She currently maintains a perfect 4.0 and believes her calling is to become an ICU nurse after earning her BSN from a four-year institution. She eventually has the goal of obtaining a graduate degree and becoming a Nurse Anesthetist. Jessica is an adult student who has previously worked in the fields of finance and import/exporting.
Jessica is a member of the Harper College Student Nurses Association. She has volunteered to help with vision and hearing screening of pre-school aged children. She has volunteered with the Kidney Foundation to give local residents physical checkups. She works as a peer tutor in the Nursing Lab at Harper. She has also volunteered the first aid tent at a local Jazz Festival.
In her scholarship application Jessica states: "I believe that it is my calling to become a nurse and my ultimate goal is to become a Certified Registered Nurse Anesthetist. I have a clear, set plan for my future education and career. With the help of this scholarship, it will take so much financial burden off my shoulders and I will be able to focus better on school and start giving back when I graduate. My passion for the field of nursing has greatly encouraged me to work hard since the beginning of this journey."

Shout Outs to Jessica
Congrats and welcome to the HOPE family, I look forward to hearing from you by text, phone or email so we can get to know each other.
Linda Kolbusz-Kosan
Jessica, Congratulations on working hard and reaching for your goal to become a nurse Anesthetist. Receiving the Hope Giving Circle Scholarship is an honor that is well deserved.
Georgeanna Mehr
Congratulations, Jessica! What impressive accomplishments and achievements. Proud that you are part of the Harper College community!
Vicki Atkinson
Congratulations Jessica!
Laura Brown
Chen Chen, congratulations on your scholarship! If there's a person who deserves it, it's you! You always work so hard, and you're always willing to help us to be successful! You're a great friend, we are proud of you! Way to go!
Fabiola Martinez
Jessica!! I am so proud of you and the hard work you put into school. You deserve this scholarship and I know you're going to do big things in the future! Keep it up and soon you will reach your goal of becoming a nurse Anesthetist.
Mi Ra Kim
Jessica: Congratulations on receiving the HOPE Scholarship! We look forward to your bright future!
Shannon Hynes
Jessica, Congratulations! You deserve the honor of receiving the scholarship. You seem like a very impressive person and I wish you continued success in your career.
Bess Nicholas
Jessica! Big Congratulations on your success! Your earned it with your hard work, dedication, great work ethics and always positive attitude. This is an awesome achievement. Way to go!
Dorothy Kopec
Well deserved scholarship. I am so proud of u Jessica
Doreen Nalweyiso