Semester Loan Technology
UPDATE (9/20/2023): There are no graphing calculators or wifi hotspots available for semester-long checkout at this time. To get placed on a waitlist, please call the library at 847.925.6584 or email semesterloantech@harpercollege.edu.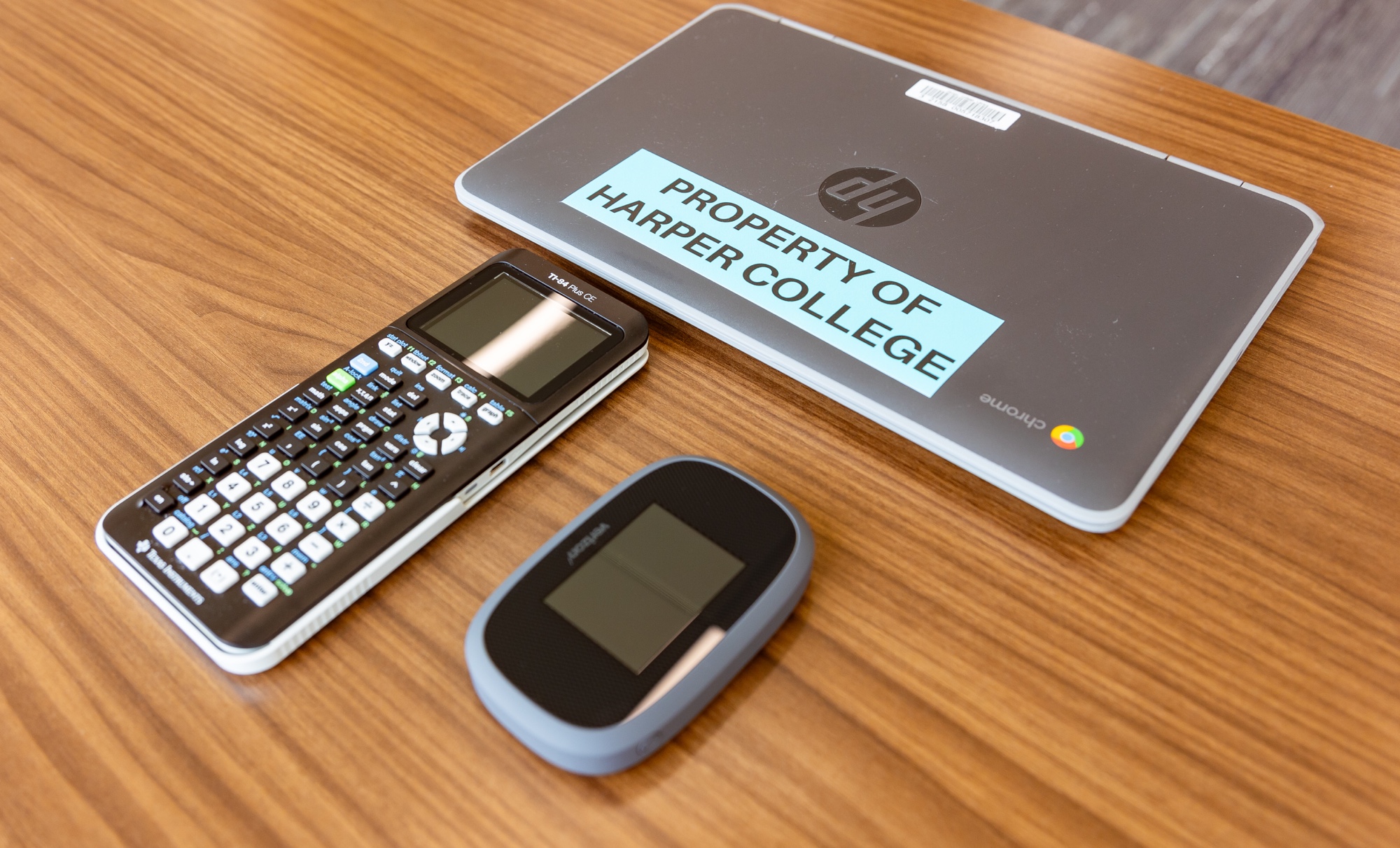 Fall 2023 Semester Loan Technology: Beginning Monday, July 31, 2023, the Library will begin taking in-person requests for Chromebooks, calculators, and hotspots for Fall 2023 semester. Items are available on a first-come, first-served basis while supplies last. Students must be currently registered in Fall 2023 credit classes, and a Harper ID or other valid photo ID is required to request items. If you have any questions or need help requesting technology items, please email us at semesterloantech@harpercollege.edu or call us at 847.925.6584.
Here are additional options for internet access:
Texas Instruments offers free downloads for TI-84 Plus graphing calculator emulators.
The Harper College Library's Semester Loan Technology program allows students access to technology that otherwise may be unavailable. You can learn more about what technology is available as well as the procedure that is followed to get this technology to you below. Once you receive your library technology, you can reference the user guides and video tutorials below to get started.
Check here for a full list of campus and community resources available for students.
FAQ