About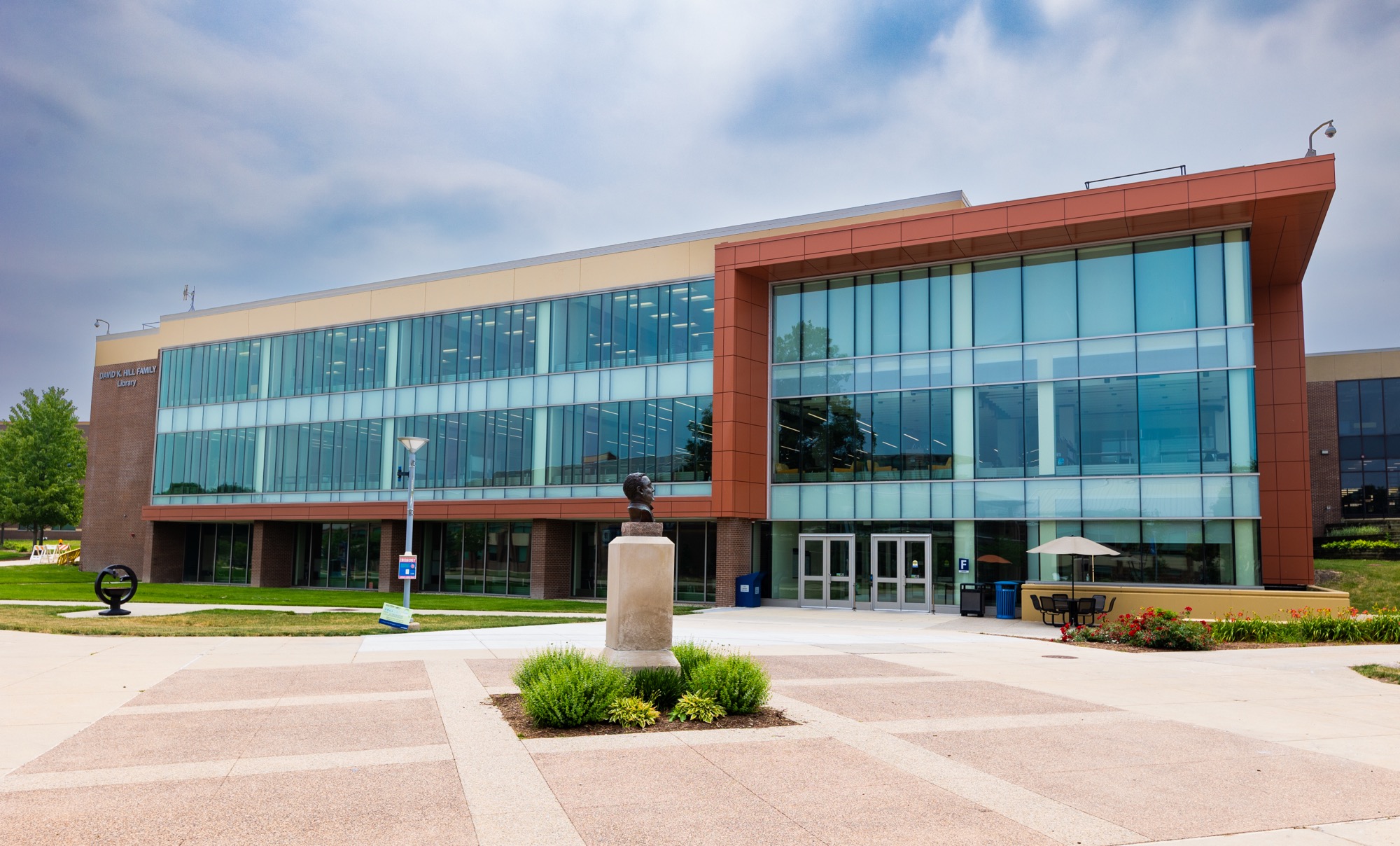 The Harper College Library first opened its doors in 1967, occupying just one room at the Elk Grove High School campus and its collections consisted of 7,000 print books, 150 magazine and journal subscriptions as well as microfilms, and 16mm films. Today the David K. Hill Library, which occupies about 60,000 square feet in F Building at the center of Harper's main campus in Palatine, houses some 120,000 print books, 20,000 physical audiovisual titles (DVD, CD, Blu-Ray), and nearly 800,000 electronic titles (books and audiovisual).
The Library has been renovated twice over the course of its history—in 1994 and 2016-2018. What is now the David K. Hill Library opened to the public on April 2, 2018. This state-of-the-art library boasts 15 study rooms, a makerspace, computers and extensive instructional and programming space.
For more information about the Library's history, visit the College Archive's Library History Exhibit.
Harper College David K. Hill Family Library Renovation video.